"You Still Don't Understand": Jos Verstappen Unveils Inner Fanboy for His Son Max Verstappen as Sergio Perez Tipped to Outclass His Teammate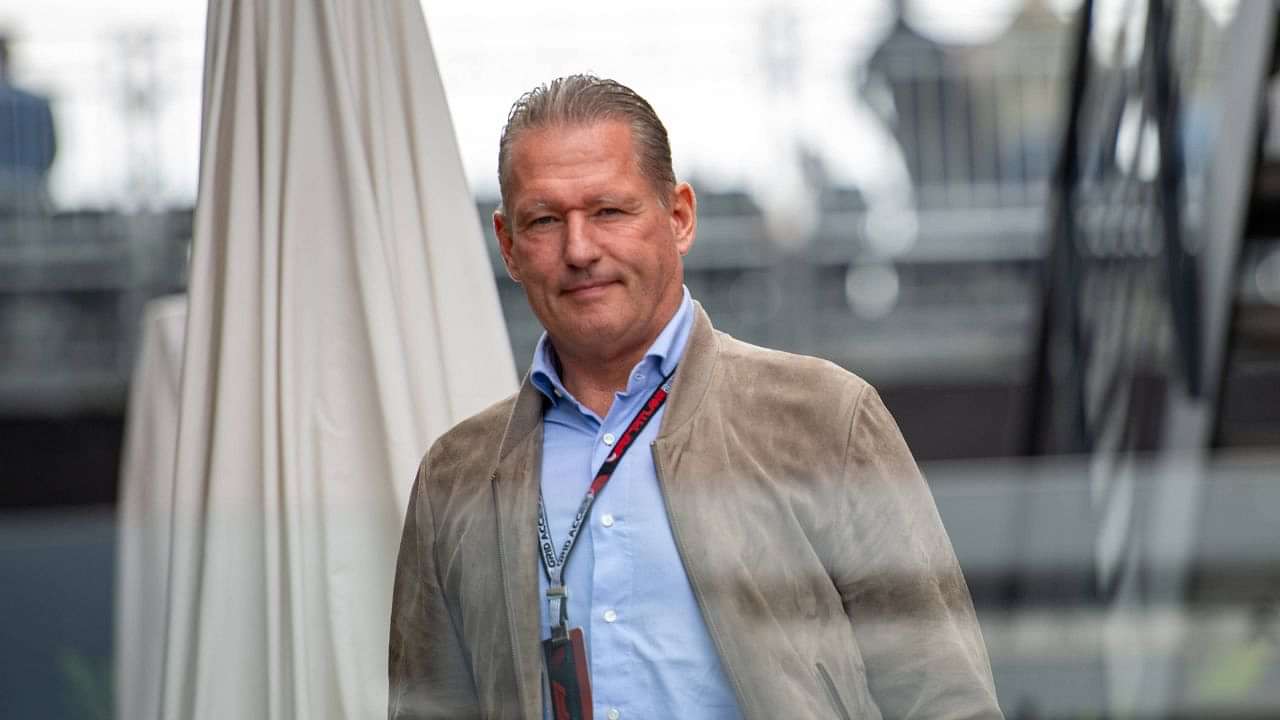 According to a Dutch panel at Jiggo Sport Racing, there is speculation that Sergio Perez could have a chance to win against Max Verstappen in the upcoming race in Singapore.  The panel said that Perez has the advantage on street circuits and is the defending champion in Marina Bay. In response to this, Max's father, Jos Verstappen, emerged as a fanboy and asserted his son's supremacy.
Joe Verstappen tweeted an assertive message: "You don't understand." responding to the Dutch panel.
Loading embed tweet https://twitter.com/MaVic009/status/1699351523136827822?ref_src=twsrc%5Etfw
Max Verstappen has a winning streak of ten consecutive races, which includes his win at Monza. Joe Verstappen implied that past statistics would not matter in front of Max's current form.
Verstappen's current form breaks the mold
According to Zigo Sport Racing on Twitter, people should note, although cautiously, that Sergio Pérez could potentially outshine Max Verstappen in Singapore. Perez's fantastic performance at Monza caught their attention, convincing them there were promising opportunities for him.
Loading embed tweet https://twitter.com/ZS_Racing/status/1699318765564141900?ref_src=twsrc%5Etfw
Despite Jos' confidence, Max himself has said that Singapore might not be the easiest weekend for Red Bull. Even Perez acknowledged that securing pole position in qualifying would be crucial to winning the race.
Max Verstappen: Singapore won't be easy
Following the Italian Grand Prix, Max Verstappen, who currently holds a commanding 145-point lead over his teammate Sergio Perez in the championship, has revealed Singapore would not be among the easiest races for the Red Bull team. The Dutch driver highlighted the uniqueness of the track with plenty of twists and turns, as opposed to the narrow, high-speed circuits of Monza.
Verstappen commits to delivering a strong performance in Singapore despite admitting it might not be the best track for his team.

Sergio Perez agreed with Verstappen and said qualifying would be crucial for a good result in Singapore. Perez emphasized that the race is very difficult and requires a high-performance car during qualifying, as it is very difficult to overtake.
Loading embed tweet https://twitter.com/speedcafe/status/1701153213322498169?ref_src=twsrc%5Etfw

After Red Bull, teams like Mercedes and Ferrari, Alphatauri are fancying their chances of securing a win this season in Singapore. Mercedes has won the Singapore Grand Prix a record eight times, and they will be hoping to add to that tally this year.
---