Pokimane responds to Fydmyster 's leaked doc, says she wasn't s*xting, as Keemstar bombs her on Twitter.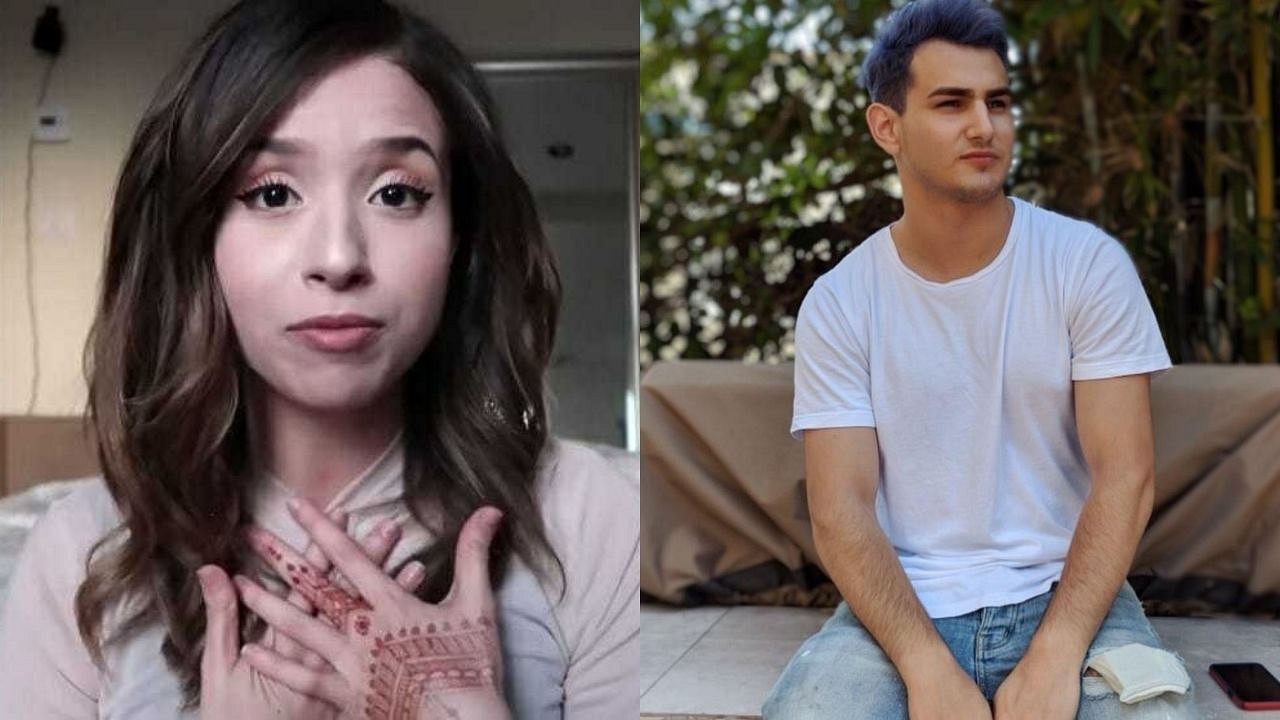 Pokimane responded to the leaked doc from Fedmyster on stream but what did she have to say? Did she cover all the points? Keemstar & Destiny don't think so!
The drama in the Pokimane Fedmyster controversy has resurfaced and now taken to new heights. If you wish to get a better idea of how all of this began months ago, head on over to this article. Basically, a leaked document with a bunch of personal texts and an apology was leaked on Fedmyster 's end yesterday. And acc. to this doc, Fed accuses Poki of manipulating and misrepresenting his situation for her benefit.
How did Pokimane respond to the leak?
If we were to sum up the manner in which Pokimane responded in just one word, it'd be "vague". Destiny, one of Twitch's oldest streamers, who covered the topic in detail, thought the exact same thing.
While Pokimane began the stream addressing the manner of her relationship with Fedmyster, there were a lot of things she did not address about it. The texts themselves for starters. Every time a text snippet came up, she'd skip it with either a "blah blah blah" or "this is just cringe, so cringe". Destiny spotted this behaviour, as did Keemstar. In fact, Keem, as is typical of him, called Poki out savagely on Twitter for not addressing some parts.
She says she was NOT leading him on. But in the Leaked TEXT convo she told fed she was MASTERBAITING & Fed needed to come to her room! pic.twitter.com/MkhGJrW75R

— KEEM 🍿 (@KEEMSTAR) November 25, 2020
— KEEM 🍿 (@KEEMSTAR) November 25, 2020
Pokimane 's take on her relationship with Fedmyster.
However, to be fair, Pokimane 's overall take on their relationship issue turned out to be pretty similar to Fed's version. So, one supposes that part to be true and authentic for both. In short, Fed had pursued Poki to start things off & Pokimane had initially led him on. However, after a certain point of time, she thought the waters murky and decided to take a step back. Therefore, they decided to have "the talk".
Afterwards, however, Fedmyster still tried to make something happen between him & Poki as before. In fact, in her stream, Poki claimed that Fed had even given her a surprise visit in Canada. So, in a way, she had backed off but it was he who decided to force the issue.
Pokimane & fedmyster pic.twitter.com/7c1SjGC5dE

— KEEM 🍿 (@KEEMSTAR) November 25, 2020
Pokimane, vague as ever.
What bugged Destiny in all this though was the evidence to the contrary, especially in the text messages. Pokimane had frequently cringed whenever other female streamers would mention Fed's name live even after their "talk". Moreover, she was never dismissive of Fed's advances on text either. One wonders why she didn't put a stop to his antics right away with a face to face convo.
Video Below: Catch Destiny's reaction to Poki's response.
On the Yvonne incident.
Yet another major facet to the controversy, apart from the Poki Fed relationship, also has to do with their alleged attempts to get Yvonne fired. Yvonne, who was an Offline TV manager cum producer at the time, was facing some problems at work. She reportedly wanted to become a content creator for Offline TV but also move out of the house.
Acc. to Pokimane in yesterday's stream, this was because Fed had "touched her inappropriately". Therefore, she felt terrible and had "lost her motivation" to work. Pokimane 's texts, however, as Destiny pointed out once again, tell a different story.
In them, she refuses to agree to Yvonne becoming a content creator. In a text with Fedmyster, Poki also calls her "lazy" and feels it's better if she leaves. Again, Pokimane adroitly stayed clear of these part because acc. to Destiny, "it'd be really difficult for her to put a positive spin on them".
Bottomline.
From Poki's stream, I think it to say that this Fedmyster fiasco is far from over. Her vague responses, the incriminating texts and the publicity of it all have turned this affair into something even greater. So, stay tuned for more updates.
---