Andrew Tate Accused of Being Gay for Saying He'd Have S*x With a Trans Woman Over a Biological Woman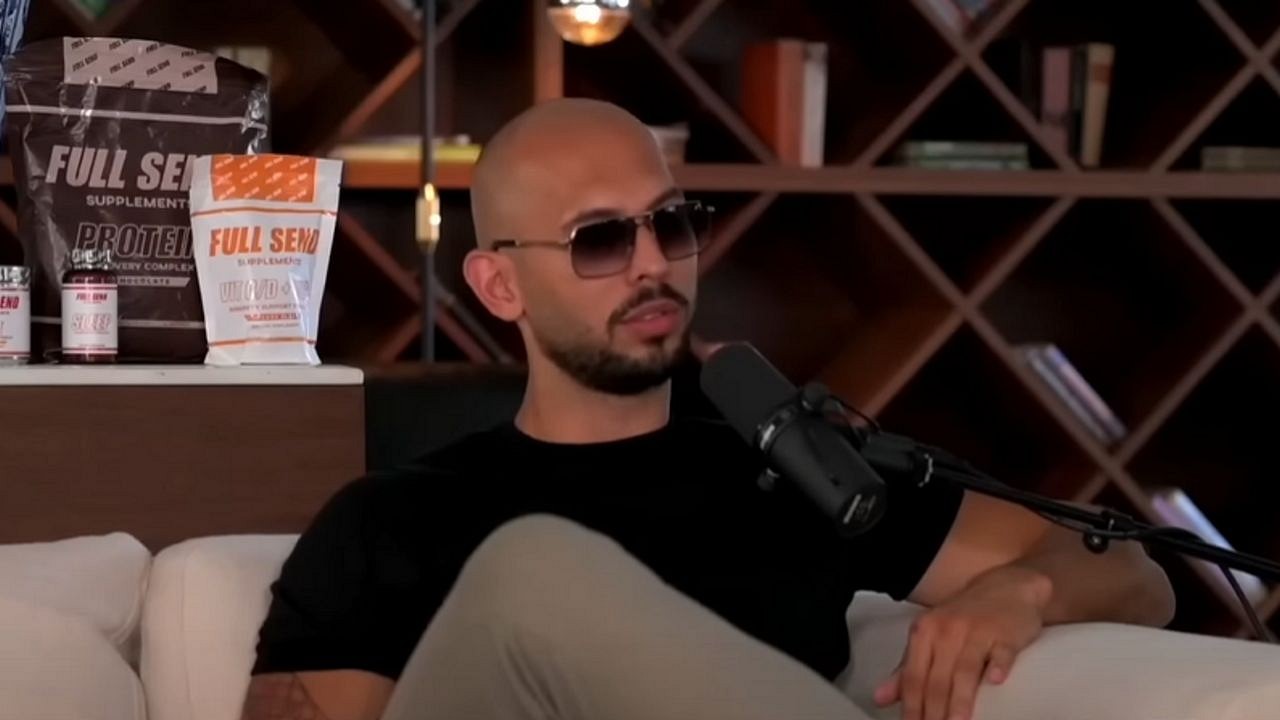 The social media star and influencer Andrew Tate is always making the internet move with something or the other. The Romanian police have arrested Andrew Tate and his brother Tristan Tate under the charges of drug trafficking, rape etc. The release date for the Tate brothers has not been confirmed yet. The Tate brothers, however, feel they are false accused and the matrix is working against them. Andrew Tate was also accused of being Gay as he made remarks over having s*x with a trans woman rather than a biological one.
Andrew Tate has also stated that he is going to donate a generous amount to men who have been falsely accused.
Also Read: Does Andrew Tate Have Kids: A Look Into the Controversial Influencer's Family
Is Andrew Tate Gay?
Andrew Tate in a video said that he recently posted a video on social media asking if you would have s*x with a trans woman which is legitimate ten or a woman which is legitimate one. He said everyone kept on clicking woman.
"They are actually not thinking about the question, I am so smart. I operate on so many levels higher than the average man. You people are not thinking about the question"– he added
hey you guys should see this old video of andrew from july 28 2021 pic.twitter.com/OqUtTKWA3t

— ivy (@ivy_is_sleeping) March 6, 2023
Andrew Tate went on to add that when he says 1 and 10 he means Megan Fox with a d*ck and Hulk Hogan with a pu**y.  He said:
"Are you going to f*ck Holk Hogan? Okay if he is got a pu**y, but he is a big dude, hairy, six foot five. That sounds pretty gay to me. Whereas Megan Fox, even if she is got the d*ck It's still Megan Fox. You can put a hand around her neck and mess her up. You ain't messing up Holk Hogan, he will mess you up."
Andrew Tate release date:
The Tate brothers release date has not been fixed yet. The case has not been resolved yet.  In fact, it appears that it will go on for a while. The Tate brothers have denied partaking in any wrong doing and claim that the charges made on them are not true.
If the Tate brothers are released, we may very well get to see Andrew Tate vs Jake Paul in the boxing ring. The two have come face to face with each other before, but nothing much happened. They both will likely step inside the ring once the Tate brothers are free of all charges.
Who do you think will win this fight?
Also Read: UFC Fights This Weekend: Petr Yan vs. Merab Dvalishvili- Preview, Predictions, and More
---
Share this article