5 things we learned from Manchester United's win over Hull City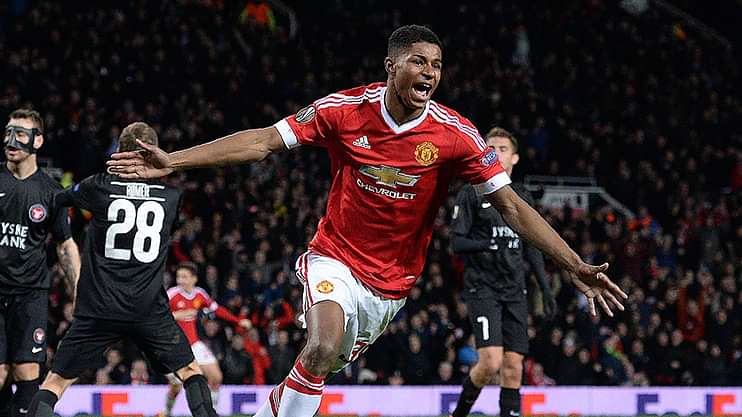 It was a throwback to the days of old as Manchester United scored a late, late goal to clinch all three points at Hull City. Here are 5 things we learned from Manchester United's win over Hull City.
1) Rashford proves his worth
First things first. Marcus Rashford made his first Premier League appearance of the season. And he couldn't have hoped for a better script.
Also Read: 5 players who could still leave Manchester United this summer
United had been driving shot after shot towards the Tigers' goal. But, most of them failed to clear the outfielders. The ones that did manage to invade Hull City players were either gobbled up by Jakupovic or entirely failed to test him.
But then Rashford stepped up. The Mancunian calmly slotted past Jakupovic and took off. This comes at a significant time for the youngster. Mourinho has stated unequivocally that Rashford is behind Zlatan in the pecking order, while English manager, Sam Allardyce has relegated him to the reserves.
At the same time Mourinho's men should be given credit for keeping up the pressure and sticking to their gameplan. There is still a lot of ground to cover, but it doesn't hurt to keep the 100% win record.

2) Martial is off his game
Last season, Manchester United faced periods of darkness, interspersed with rays of sunlight. One of the only constants was Anthony Martial. The big money signing from Monaco kept the team ticking through his audacious footwork and sudden bursts of pace.
Also Read: Arsenal vs Watford – match review
This season the Frenchman is yet to touch those heights. It is unclear whether it is the hangover from France's successful Euro campaign or the marginalisation that he has had to face due to the influx of world class players.
Whatever, it is, Martial will have to sort out his issues, and do it soon. Mourinho will have taken note and the likes of Young and Mkhitaryan are waiting in the wings.

3) Plucky Hull deserve respect
At the beginning of the season, Hull were almost certain contenders for relegation. Devoid of signings and with their manager resigning, the team were in disarray.
Also read: Match Reaction – Chelsea vs Burnley
However, it all changed on the opening weekend when the Tigers beat the reigning champions Leicester. Since then, they also beat Swansea in their own backyard, before nearly clinching a point from Mourinho's team.
Again and again United attacked. Again and again they were repelled. It was almost symbolic of the Greeks, unsuccessfully, storming Troy for ten long years. The Tigers would have come away with a point if not for an 18 year old.

4) Plenty for Mourinho to ponder
Although United managed to keep their 100% win record intact, the manager will not be entirely happy with what he saw. The team is yet to function like the well-oiled machine, which Mourinho's teams are known for.
Also Read: Can Jasper Cilsessen become Barcelona's number one?
The attacks, although relentless lacked coordination. Zlatan and co failed to actually link up with each other throughout the evening. Rooney in particular was very much disappointing. Mata and Martial, on either side of him, hardly fared any better. Valencia had a poor day at the office.
The good news is that Mourinho has a vast and versatile pool to pick from. It could be time for the likes of Ashley Young and Matteo Darmian to come in.

5) Zlatan and Pogba display fearlessness
The biggest change from the Louis Van Gaal era is that the players are no longer repressed. Mourinho has clearly given his boys licence to play their natural game.
As a result, we witnessed Zlatan trying out as number of audacious moves with mixed results. At the same time, Pogba took a number of shots from long distance. He clearly needs work on that aspect of his game.
But, this has brought back the fear factor associated with united teams of old. We will no longer be forced to view the dismal sight of Chris Smalling moving upfield in the hopes of latching on to a long ball. This United will play to their style, and play to entertain.
---