5 Things to Look Forward to in the Manchester Derby !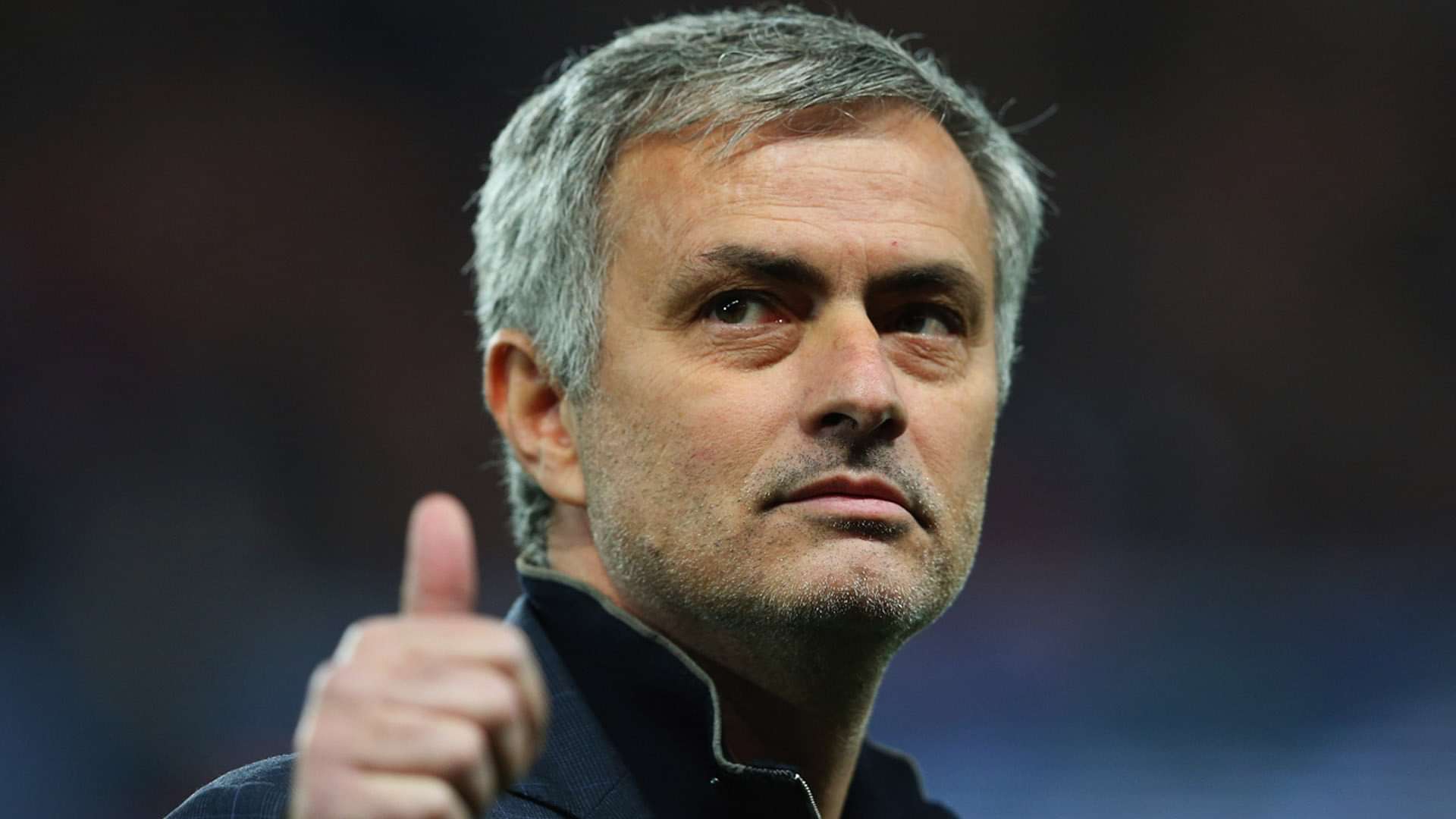 This Saturday whole world will have their sight set on Old Trafford for the first Manchester Derby of the season. With all the hype surrounding both the managers, who are meeting for the first time in a domestic league after their stint in Spain, this match is expected to live up to the hype.
Both teams go into the derby undefeated and would love to continue their undefeated streak. The Manchester Derby will be a real test to both the teams as none looked completely convincing so far and Saturday's battle will test the character of both the sides.
So now looking at the 5 important things I would look forward to in this derby
5) Mid Field Battle, 4-2-3-1 or 4-3-3 vs 4-1-1?
Jose has started this season with a 4-2-3-1 formation, going with Pogba and Fellini in the centre of the mid field. Will he continue with the same or go for an extra mid fielder like he did at Madrid is one of the key decisions that can decide this game. After the 5-0 thumping in his first clasico, Jose always used an extra mid fielder in a 4-3-3 formation to stop the fluid passing game of Pep's side. And he was fairly successful with this formation as in the 5 games he used this formation, resulted in a win, 2 draws and 2 defeats.
Back in 2011 when Jose's Real played Pep's Barca 4 times in 17 days, Jose used an extra mid fielder 3 of the times and avoided defeat. As this season is just 4 weeks old, he may want to do the same at Old Trafford this Saturday to play it safe. And the second big question is if he goes with an extra mid fielder, will Rooney be sacrificed for Herrera or will Rooney play in the mid field? The later looks like a more possible option.
Pep has made Fernandinho the engine of his city side, like he trusted Sergio with the same role at Barca. Fernandinho is an excellent box to box mid fielder who can break the attack and create one. Pep will be looking to shape his team in a 3-2-2-3 formation while having the ball, with either Fernandinho dropping deep or John stones stepping up with forward runs.
Gundogan is expected to make the bench, so he also can be used as a more attacking option later on in the match. Silva and De Bruyne will play ahead of Fernandinho in the more forward role and Pep will expect the duo to dictate the attacks from the centre of the park and give a tough time to Pogba & co.
4) Zlatan Factor !
How can one not look forward to Zlatan when you talk about this Derby? Keeping aside his long lasting rivalry with Pep and his welcome note to Bravo, Zlatan is one who can change the game with a moment of brilliance.
He will be crucial if Jose decides to sit and play a counter attacking game Zlatan will play a crucial role in holding up the ball and freeing Martial and Mata/Rashford. He also can play a pivotal role in bullying Stones and Oatamendi which will result in both of them playing deep and City will have a problem in building the attack from the back.
In this scenario Fernandinho will have to fall back which will also effect the 3-2-2-3 formation Pep wants his team to play when they attack. Zlatan can leave his mark on this derby and stopping him will be a big test to City defense.
3) No Aguerooooooooooo, No Party !
With 8 Goals in 9 matches, only one other player has a better record than Kun in the derby. Only the enigmatic French king of Manchester Eric Cantona scored 8 in 7 games, but he did it vs a city side that is struggling to be alive in premier league whereas Kun scored against a United side that is at top.
So missing him because of ban, will be a huge loss to city. So now the big question is who will step up in place of Kun? Iheanacho is an option available for Pep. The youngster has impressed in his debut season and he has an eye for goal. Also Pep may go ahead by playing Raheem as false 9 along with Sane/Navas and Nolito on both the flanks.
Nolito has impressed with 3 goals and 2 assists so far and can be a threat from the left, especially against Valencia. Sane is another exciting prospect who can cause a lot of trouble on the right side with his pace, trickery and eye for goal. But he has to prove his fitness to start the derby. If he isn't fit, Pep is expected to go with Navas, which is a good news to United fans.
2) Eric Bailly & John Stones
Both the new signings have cemented their place in the respective sides and have had good impactful games so far. But one should not forget the opposition teams each of them faced so far in this season. Saturday game will be a big test to both the defenses.
United defense need to have an eye on city mid fielders and wide players who would like to cut in and have a go at goal whereas city defense need to be careful in dealing with all the crosses that would be whipped in aiming for Zlatan's head. Bailly is quick, good at tackle and have a good reader of the game in Blind as his partner.
The pairing complement each other pretty well and are most likely going to start the derby. On the other side, Jon stones have settled well in Pep's side. His performance so far has been solid but on the other hand, he has never faced a bully like Zlatan. Also city central defenders have to be wary of the aerial threat posed by United. (Manchester Derby)
Any minor errors like the ones in the previous games and United will make them suffer.
1) Jose Vs Pep
In the end all the hype and excitement surrounding this derby is primarily because of the two managers who will be leading their respective sides in the battle at Old Trafford. This will be 17th head to head meeting with Pep winning 7, Mourinho winning 3 and 6 of them ended in a draw.
Both the managers want to start their new job with a win over their arch rival and this adds extra flavour to the already fierce rivalry. Both the managers have spent a fortune and both their sides are star studded. This derby, in many ways can be compared to these managers clasico matches. Will Pep go out all guns blazing at Old Trafford without his star striker? Will he stick to the 4-1-4 formation?
Will he stick to his philosophy of keeping the possession and exposing his back line for counter attack? Are some of the questions that will be answered on the derby day itself. Jose will definitely look to have a better start against Pep this time and will definitely look for a win at Old Trafford. (Manchester Derby)
An exciting match awaits the football fans this Saturday. As it is too early for this match to have an impact on the title destination, I would be going with a 1-1 draw. I expect both the managers to respect each other and play a safer game. The return derby at Ethiad on Feb 26 can be a potential title decider.
---