5 things to know about Sameer Verma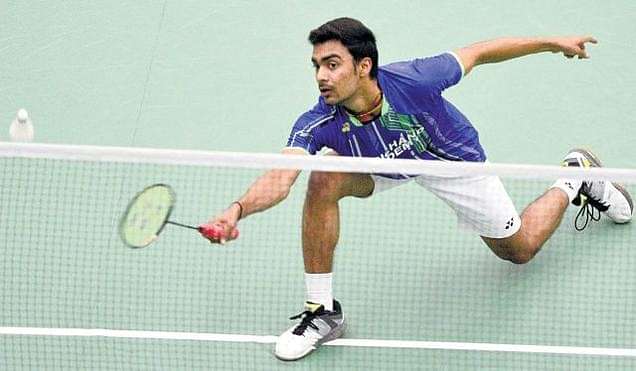 Sameer Verma has upset World No. 3 Jorgensen (21-19, 24-22) to enter the finals of Hong Kong Open Super Series. This is Verma's maiden semis game in a BWF superseries and he has started his account really well at the big stage. Here are 5 things to know about Sameer Verma, the latest super talent in the field of badminton.
Also Read: Twitter Reactions to Sameer Verma's Stunning Victory!
Product of Gopichand Academy
Sameer Verma, hails from Dhar district of Madhya Pradesh. To realize his badminton potential, he joined the Gopichand academy in Hyderabad five years back. Under the great coach, the 22-year old has improved his game immensely.

His brother is also an international ranked player
Sameer has followed the footsteps of his brother Sourabh Varma, who is also an internationally ranked badminton player. Sourabh's current BWF World Rank is 45 in men's singles. In November 2016, Sourabh was the runner up in Bitburger German Open. Let's hope Sameer goes one game up and ends up winning the Hong Kong Open.
His highest BWF World ranking
Last year, Sameer's aim was to break into the top 100 ranking. However, he has exceeded his own expectation by breaking into the top 50. His highest rank was 35 during March 2016. Currently, he is ranked 43 but it will improve after this strong showing in Hong Kong Open.
His strengths
He has been lauded for his athleticism and speed on court. He also possesses a strong forehand. Verma always tries to engage his opponent in rallies to utilize his strengths. Even in the semis of Hong Kong Open, the World number 3 Jorgensen had no answers to Verma's athleticism.
His practice partner is Sai Praneeth
His practice partner is Sai Praneeth, also being coached by Gopichand. Sai Praneet, currently ranked 36th, bowed out of the Hong Kong Open against Jorgenson a couple of days back. Sameer avenged his defeat by beating the Dane in semis.
---