'83 the film' finally gets a release date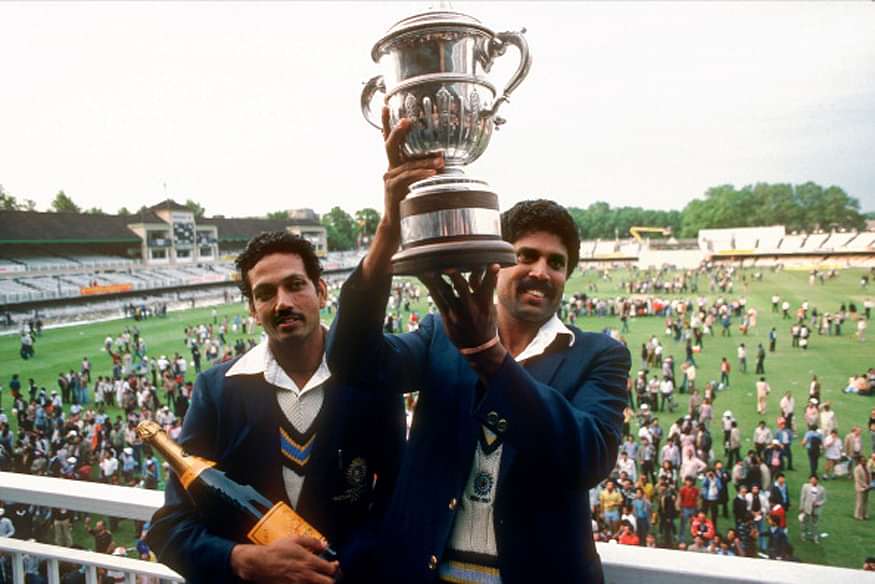 Kabir Khan's film about India's astonishing World Cup triumph in 1983 will now hit the cinemas in August of 2019.
Kapil Dev is a pillar in the annals of Indian cricket. While he is held in much esteem all over the cricketing world, Kapil Dev will forever be remembered for leading India to their historic World Cup triumph in 1983.
'Kapil's Devils' as they were called, shocked the mighty West Indies, not once but twice, en route to their maiden World Cup win. The mighty West Indies side were two-time defending champions and overwhelming favourites for the title. But alas, they fell to an Indian team that played with the zest and spirit shown by their inspirational captain.
And now Bollywood wants to recapture that glorious summer on celluloid. Director Kabir Khan has decided to make a film on India's historic World Cup victory, and has finally settled upon the man who would play Kapil Dev in the film.
Bollywood superstar, Ranveer Singh will play Kapil Dev on screen, as the versatile star will reprise the role of Indian cricket's greatest all-rounder.
Not many people realize the role that Kapil Dev played in changing the landscape of Indian cricket. India's first World Cup winning captain was the original small town hero, as every young boy in the country wanted to be just like Kapil Dev.
It was only after India won the World Cup in 1983 that the country fell in love with the game, as overnight, cricket became the most played sport in the country. Soon after the 1983 triumph, India won the World Championships in Australia and underlined their status as cricketing power to be reckoned with.
Indian cricket has not been the same since then, as the current batch of cricketers have made India a cricketing super power, just like the West Indian and Australian sides of the past.
But it all began with that team in 1983, and their unbelievable skipper, the legendary Kapil Dev. Ranveer Singh has his task cut out for him, as the Bollywood star will have to portray such a legendary personality on the silver screen!
Can't wait for 2019!
---