IPL Fantasy Guide: Fantasy Tips for Royal Challengers Bangalore vs Rising Pune Supergiants and Kings XI Punjab vs Delhi Daredevils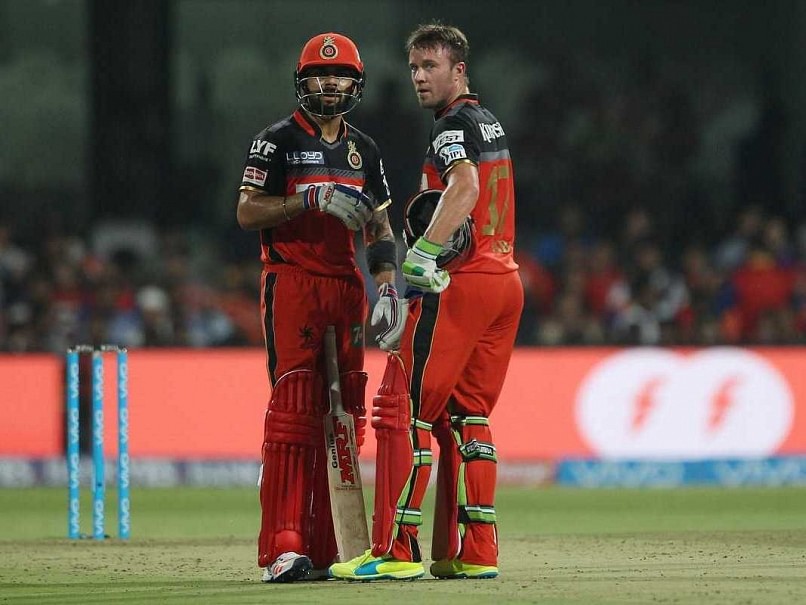 "When the English invented T20, they were thinking just about batsmen"- Every T20 critic
The Sunrisers though have a completely different approach towards the T20 format. They heavily rely on their pace trio of Nehra-Bhuvi-Mustafizur to win them games with their brilliant bowling in the powerplay and at the death. Rarely have they let Warner down and they are changing the way bowlers are perceived in the shortest format. You don't pity them, you fear them.
Gujarat Lions have been exposed. The thing that worked for them during the initial stages of the tournament has stopped paying off now and they don't know how to respond to that. McCullum and Smith haven't been able to give them the starts that they are used to and the middle order just doesn't have the firepower to accelerate during the middle overs. Raina has gotten off to starts but has just one 50+ score to show during this year's IPL. Karthik has looked in fine touch but with no real support during the middle and the death overs, his contributions have gone in vain.
They need to sort things out and quickly. Team changes won't be the way to go about it. They do not have any good power hitters on their bench and thus Smith and McCullum need to shoulder some responsibility and need to get their team out of this rut.
Sunrisers seem to be a settled unit and with Yuvi's arrival they seem to have some good firepower in their batting as well. Dhawan has played a few sensible knocks and Williamson's return from injury means that they have assurance at the number 3 spot. Though their batsmen did not play to their full potential in this game, Dhawan's contribution was enough to ensure that they somehow crossed the line.
Let's get to business now!
Royal Challengers Bangalore vs Rising Pune Supergiants
Transfer out: Brendon McCullum, Dwayne Bravo, Robin Uthappa, Shivil Kaushik
Transfer in: Virat Kohli, ABD, Chris Gayle, Rajat Bhatia(uncapped)
Both these teams are languishing in the bottom half of the table and after this game one of them will have slipped into a hole so deep, that only a 'Mumbai Indians comeback' could help them save face.
On a batting paradise you can expect a run feast as the pitch is flat, the boundaries are short and the bowling is mediocre. Get in the big hitters!
Now, I already have Ajinkya Rahane and Usman Khawaja in my team for this game.
The first player that I bring in for this game is Virat Kohli. He has continued his form from the T20 World Cup and is the best T20 batsman in the world at this stage. Also, he has had just one failure in the IPL this season and against a mediocre bowling line up on a flat pitch, he is sure to go big again.
The second obvious choice for this game will be ABD and while you may think that because of his demotion to number 3 and Rahul's form at the top of the order, he won't fetch you as many points as you like, get him in. Because if you don't, he'll make you regret your decision. Also, the law of averages has to catch up with Rahul and thus ABD will get to spend a lot of time in the middle for sure. Now, if you want to take some risk, you could leave ABD out but only if Bangalore bat second. RPSG could get bundled out for a low total and the top 3 could chase it down but do that at your own risk.
It's been a long time since we have witnessed the Gayle storm and a flat pitch and a friendly bowling attack could be just the thing that he needs at this point. This is more of a 'gut pick' and I hope it comes off!
For the uncapped player, I bring in Rajat Bhatia. For me, he has been Pune's best bowler this season. He is constantly amongst the wickets and has an economy rate of less than 6.5. I have to bring in a bowler because of my team combination and Bhatia seems to be the best pick.
Batting captain: Virat Kohli
But if they somehow drop Gayle and RCB bat first, I'll go with ABD as my batting captain
Bowling captain: Rajat Bhatia
Kings XI Punjab vs Delhi Daredevils
Transfer out: ABD, Usman Khawaja, Rajat Bhatia
Transfer in: QDK, Hashim Amla, KC Cariappa/Shahbaz Nadeem/Jayant Yadav
Delhi have played a lot of tricks in this IPL but with last games' hard hitting loss, I think things will return to normalcy and they'll pick their best possible eleven.
Kings XI Punjab have had a mini revival, not exactly in terms of results but in the terms of performance. They have looked like a better side and they would like to climb a few spots in the table by getting a victory tomorrow.
I already have Amit Mishra in my team for this game!
If Quinton De Kock plays, I'll get him in for sure because on a pitch that aids stroke making, he could be really handy. We all remember what he did on a similar sort of wicket in Bangalore a few weeks back.
HashimAmla is a great exponent of the T20 game despite the reputation that he has. He played brilliantly during the World T20 and is no novice to the Indian conditions. Also, with Punjab playing 2 games in 3 days, I expect him to give me at least 150 points before I transfer him out.
Glenn Maxwell played well in the last game but tomorrow he'll be up against Tahir and Mishra and thus I can't see him repeating his heroics.
No other Delhi player makes it to my team as they bat too low and Morris hasn't been that great with th ball in the last two games.
For the uncapped player, my first pick would be KC Cariappa(if he plays). The Daredevils middle order is not very good with spin and I expect Cariappa to get me a couple of wickets. If Cariappa doesn't play, I get ShahbazNadeem or JayantYadav, whoever plays.
Batting captain: Quinton De Kock(if Delhi bat second)/Hashim Amla(if Punjab bat second)
Bowling captain: Amit Mishra
Happy team picking!
---