Abhinav Bindra calls it a day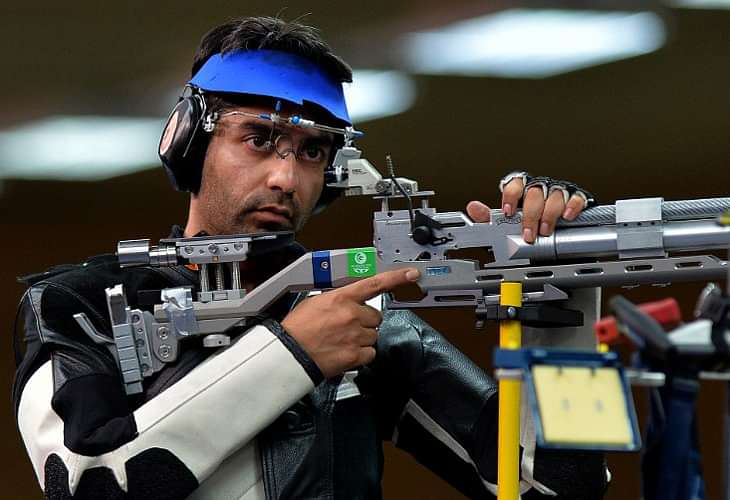 Abhinav Bindra has decided to call time on his illustrious shooting career. India's only individual Olympic gold medallist, Bindra, officially announced his retirement on Monday.
Bindra made the announcement at his farewell organised by the National Rifle Association of India (NRAI). He bid farewell, saying 'it is time to move on and hand over the baton to the younger generation.'
He also spoke about his near miss at the Rio Olympics, earlier this summer. It must be recalled that Bindra missed out on a second Olympic medal by a whisker.
"I came fourth in Rio and now retiring after playing for two decades. In Rio, I didn't won a medal and stood fourth but it gave me a great closure," he said.
The champion shooter also reserved special words of gratitude towards the NRAI. He specifically mentioned that the organisation has supported him and others shooters at every stage of their career.
"NRAI has supported the shooters. I want to thank NRAI. Under President Raninder Singh the sport has improved by leaps and bounds," he said.
"I have always believed in working hard. There is no substitute to hard work. I have given my all shooting and have got even more. Thank you once again everyone," he added.
President of NRAI, Raninder Singh too had praise for Bindra. "The devotion, the focus with which Abhinav Bindra trains, is an example for everyone," he said.
Bindra has represented India in as many as 5 Olympics, starting from Sydney 2000. His performance includes as many as 3 appearances in the Olympic finals of his favourite 10m air rifle event. These occurred at Athens 2004, Beijing 2008 and Rio 2016.
Bindra was also quizzed upon his recent appointment as the chairman of a review committee formulated by the NRAI. This has been put in effect to "examine and identify in a cold and ruthless manner" the reason for shooting failing to secure any medal at the recently-concluded Rio Olympic Games.
Also Read: Abhinav Bindra to chair NRAI committee
However, Bindra refused to answer questions related to the review committee saying he is more interested into developing a pool of players for the future.
Thus ends the career of one of India's greatest Olympians. The country yet requires more service from this youth icon. The crowning glory would be if we are able to unearth another Abhinav Bindra.
---