Aditya Tare is extremely happy with his role as a commentator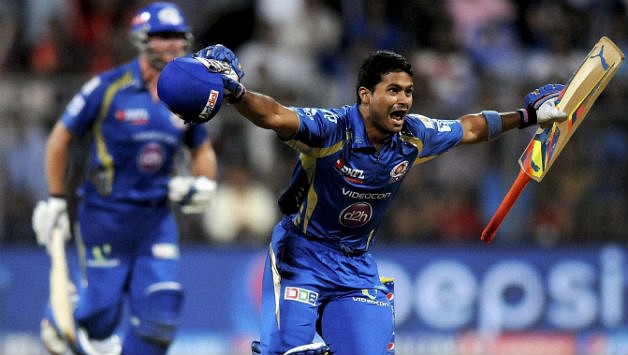 The latest T20 league to kick off was the Mumbai T20 league with purpose of nourishing young talent for bigger competition. This is the ninth T20 domestic competition in India only.
Aditya Tare, the captain of Mumbai Ranji team was disappointed as he cannot take part in the competition due to injury. But his excitement for the glamorous competition is too much to keep him away from the tournament.
Wicket-keeper batsman was caught doing commentary yesterday at Wankhede Stadium and he was very up-beat about the latest T20 league.
"It's good to do something related to cricket and commentating on the game is good work to do. It's my first attempt and I am enjoying it. The atmosphere here just seems like the IPL – players with colored clothing, good response from the crowd and a good tournament to enjoy for everyone." said Tare during his stint in the commentary box.    
Tare has returned to Mumbai Indians after a two-years spell with Sunrisers Hyderabad. He was picked for just 20L by Mumbai Indians, but will be worth much more for his experience of playing at Wankhede Stadium.
Tare was very impressed by the quality of cricket played by teams in Mumbai T20 League but his hysteria went to all different level after seeing the number of supporters coming to see the league.
During the Ranji Trophy season there are as few as 100 people in the crowd sometimes suggested Tare. Seeing a crowd in amount of 7000 made him very pleased for cricket in general.
Cheapest tickets for the inaugural Mumbai T20 League is provided at a price of Rs 50 only, which will only be good for the game.
Mumbai is filled with superstars like Ajinkya Rahane, Dhawan Kulkarni, India's U19 World Cup winning captain Prithvi Shaw and Rohit Sharma, who will make a appearance later in the tournament.
Stage is set for unrecognized youngsters to perform in front of their idols and loved ones since all the matches of the league will be played at Wankhede.
Logging off,
Akshit Goyal
---