Amitabh Bachchan speaks out in support of Virat Kohli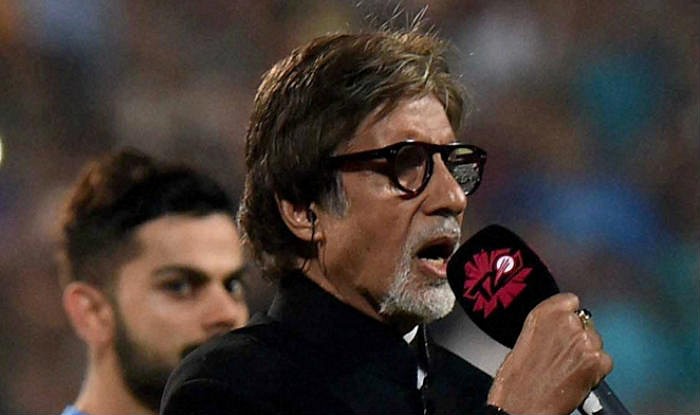 The ongoing India vs Australia test series has got a lot of people talking about both the on field action as well as the off field accusations. (Amitabh Bachchan speaks out in support of Virat Kohli)
The past few weeks have been turbulent with accusations of poor sportsmanship coming from both sides and the higher authorities including the BCCI, ICC and Cricket Australia getting involved.
Now the Australian media have started targeting Indian captain and have likened him to the US President Donald Trump. (Amitabh Bachchan speaks out in support of Virat Kohli)
"Virat Kohli has become the Donald Trump of world sport. The Indian captain is a law unto himself with no one – not even the ICC or his own board – holding him accountable for his continual perpetuation of fake news. Just like President Trump, Kohli decided to blame the media as a means of trying to hide the egg smeared right across his face." read an article in the Daily Telegraph.
This has provoked anger among the Indian supporters and none more so than Bollywood legend Amitabh Bachchan.
T 2471 – Aussi media calls Virat, Donald Trump of sports !! … thank you Aussi media for accepting that he is a winner and the PRESIDENT !! pic.twitter.com/ZOoNtuhtC2

— Amitabh Bachchan (@SrBachchan) March 21, 2017
The legendary movie star used Twitter as a platform to show his support to the Indian captain. Mr Bachchan has 25.6 million followers on Twitter which is greater than Kohli, Cricket Australia and Steve Smith's combined. (Amitabh Bachchan speaks out in support of Virat Kohli)
This gives him a huge platform on which he publicly backed Virat Kohli. The Indian skipper could have hoped for a better spokesperson than the great actor.
All this off field talk has taken the shine away from what has been a thrilling cricket contest over the last three test matches.
The series is ties 1-1 with one more match to go.
---