Spoiled Brat No More ! Virat Kohli has become a National Icon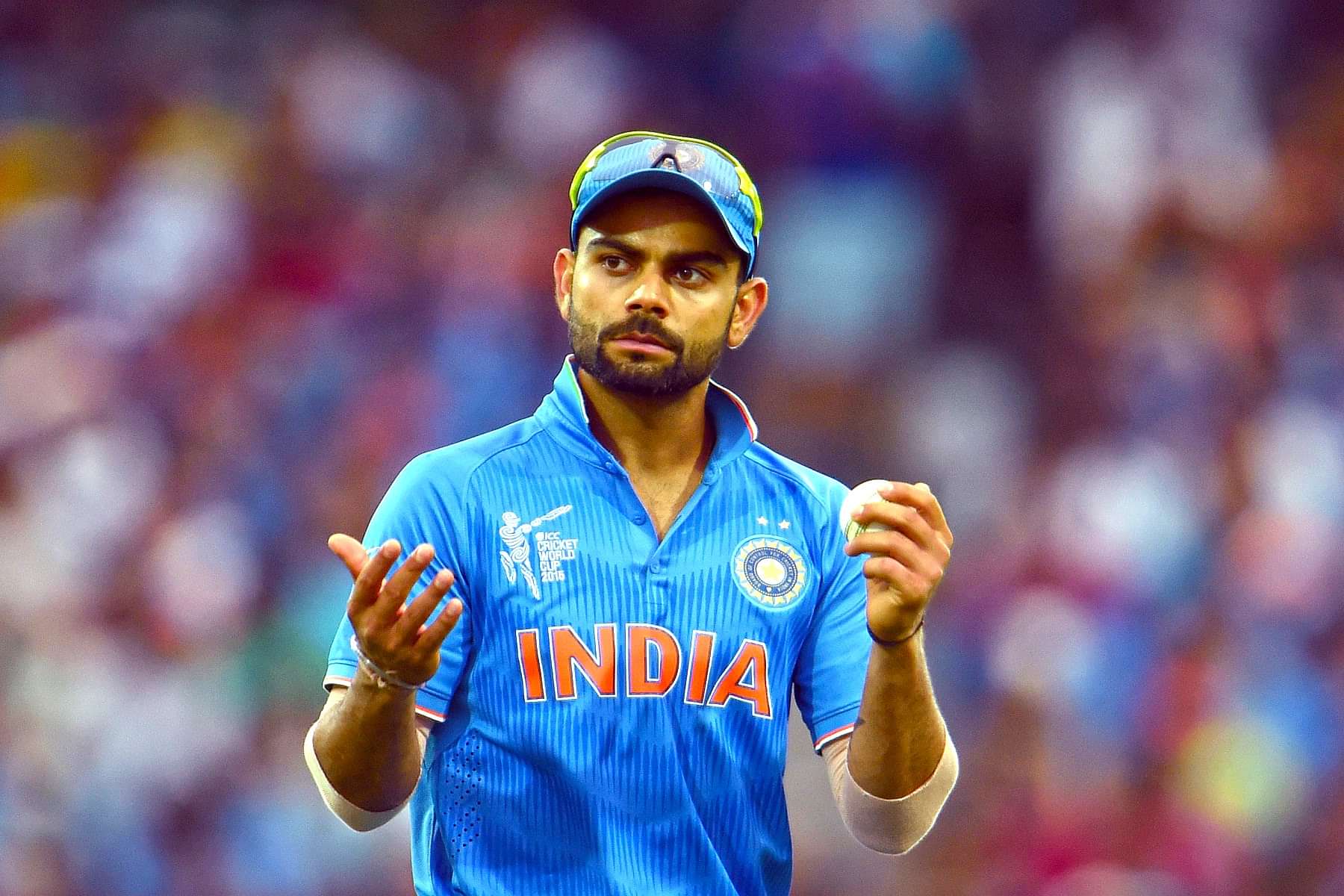 Every great player leaves an inedible mark on the game and the country that he represents. We Indians have been lucky in that we have been graced by some of the finest cricketers to have played the game. (Virat Kohli has become a National Icon)
We have been particularly blessed in the batting department. Naidu, Pataudi, Mankad, Viswanath, Vengsarkar, Gavaskar, Tendulkar, Ganguly, Dravid, Laxman and on and on we go. And after every great batsman leaves the game we ask the same question, "Who is the next batting king of the nation?"
It is a testament to Virat Kohli that we have not been faced by the the retirement of arguably the greatest batsman of all time, Sachin Tendulkar. Also with MS Dhoni in the last phase of his career we are not daunted by the prospect of replacing the greatest captain that India has ever had.
Replacing Two Legends !
To replace one legend is an achievement in itself. But no one has ever replaced two before. But then again, Virat Kohli is all about breaking new ground creating history.  (Virat Kohli has become a National Icon)
He started off as a talented but brash kid who was fresh from winning the Under 19 World Cup. We first saw him as a Royal Challengers Bangalore player in the first edition if the IPL. His raw talent was there for all to see but clearly he needed some time.
His tattoos and aggressive behavior was lapped up by the media but was scorned upon by the traditionalists in the country. But Kohli connected with the youth of the country because they could relate to him. Young, aggressive and hungry for success are the terms that can be easily used to describe the new age India and thus Kohli's popularity soared.
Breakout Moment !
But every player needs a breakout moment to truly announce himself and Virat achieved that in Hobart against Sri Lanka. A truly spectacular 133 guided India to an improbable victory and Virat Kohli had arrived on the big stage.
He soon followed that up with an epic 183 against Pakistan which helped India chase down a huge score against their arch rivals. A trend was beginning to emerge. (Virat Kohli has become a National Icon)
Very soon he became the linchpin of the new Indian batting unit which was now emerging after the retirement of the Fab Four. Kohli had now started to become a run machine and his reputation increased with every hundred that he scored.
Global Run Machine !
Other than a bad tour of England, Virat Kohli has amassed runs all over the world. New Zealand, South Africa, West Indies, Sri Lanka and of course Australia.
It is said that you need to have a great tour of Australia if you really need to prove yourself as one of the best batsmen in the world. Kohli has had two. Not only that he had earned the respect of the Australians in a way not too dissimilar from Sachin Tendulkar had done.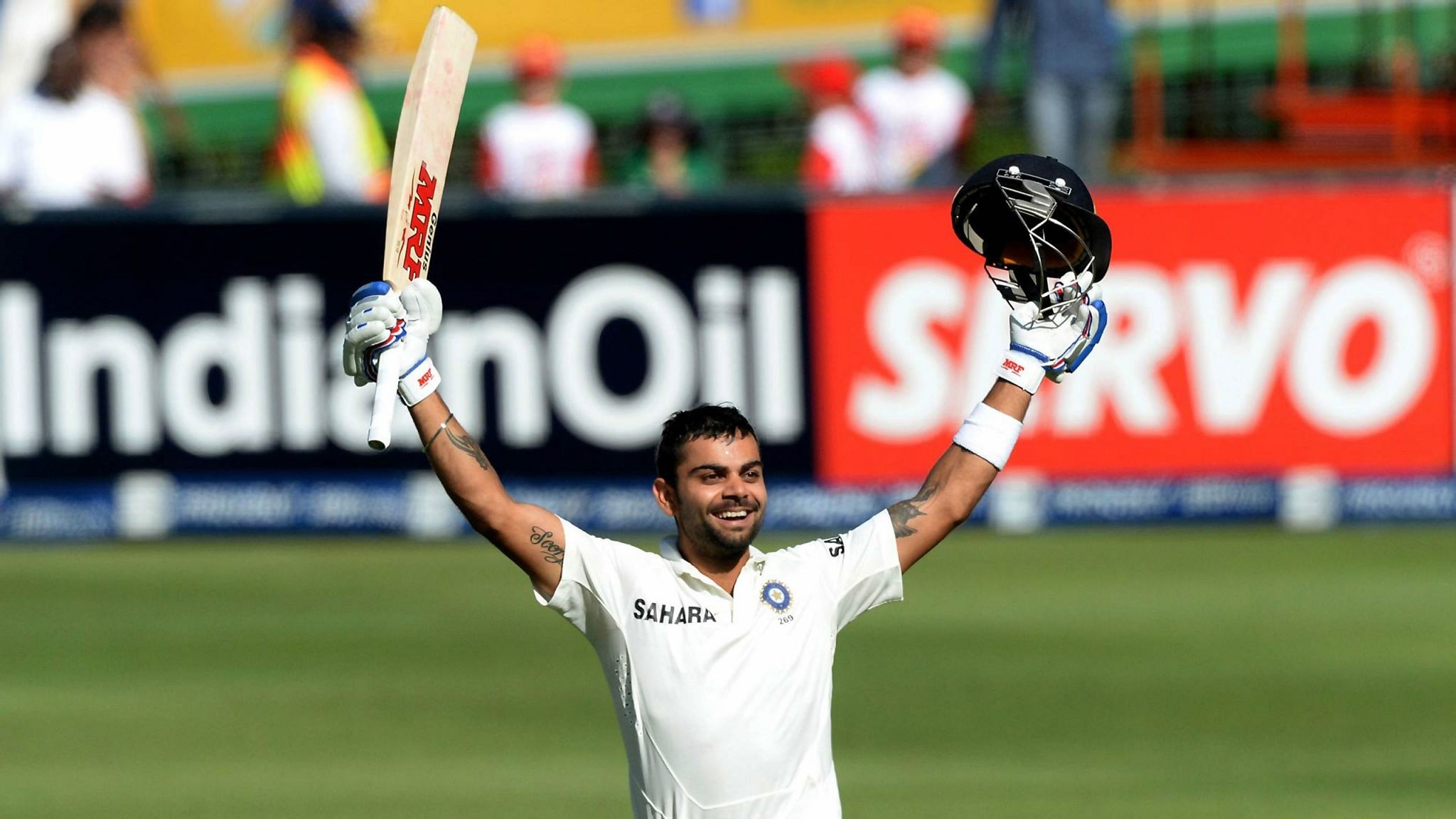 Kohli has now become the master of the run chases as he combined the brilliance of Micheal Beven and the cool and calculated approach of MS Dhoni.
His unbeaten 82 in a do or die clash against Australia in 2016's World T20 Semi Final was one of the all time great T20 knocks. Under immense pressure he carved the Aussie bowlers all over the ground to script a glorious victory.
This particular World T20 was the Virat Kohli show and it is a real pity that he could not lift the trophy for his nation. Frankly, no one could have done anymore or deserved it anymore. (Virat Kohli has become a National Icon)
It was a similar story in the IPl as his individual brilliance could not help RCB clinch their maiden IPL trophy. In the end, his four hundreds were not enough to stop David Warner's Hyderabad to win this edition.
Future of Indian Cricket !
Now that he has become the captain of the Indian Test side, Kohli has seemingly matured and his displays have become even more consistent than before. His aggressive captaincy has led India to the No 1 test rankings in the world matching the feat achieved by Dhoni's 2008 team.
Virat Kohli is still in the prime of his career. He has already achieved so much in his career that it seems scary to think what he could possibly do next.
With the World T20 being the only trophy left to win and him being the heir to Dhoni's captaincy in the limited overs format, Virat Kohli would have his sights set on England 2020.
It might just be his destiny !
---