Arsenal looking to replace Wenger with Massimiliano Allegri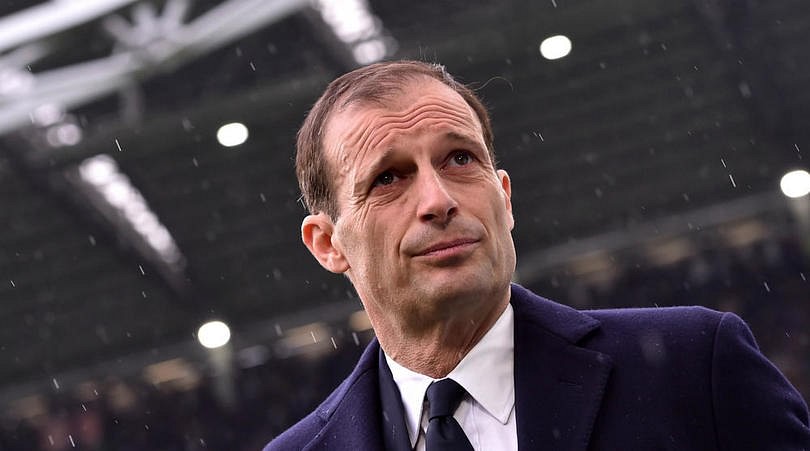 Heading out of the competition and needing two goals to progress, Juventus fans were slightly bemused when Allegri decided to bring two full backs on to save the day for the Italain giants against Tottenham.
Spurs were brilliant for the first hour of the match, as Son's opening goal took them within touching distance of a quarter-final berth.
But no one saw Allegri's genius, as the Italian's master stroke worked to perfection, with the full backs stretching the game and allowing Higuain and Dybala to wreck havoc in the middle.
Two goals in three minutes from Juventus sealed Spurs' fate, as Allegri's tactical nous proved to be the difference. Neutrals were extremely impressed by the Juventus manager, while several Arsenal board members were blown away by Allegri.
It is no secret that Arsenal CEO, Ivan Gazidis has been looking to replace Arsene Wenger for some time now. The legendary Frenchman's job has never been under more strife, as Wenger seems to have lost that magic which made him one of the best managers in the world.
Gazidis was one of those who was against giving Wenger a two year extension, and agreed with the fans who believe that it is time for change. But majority stake holder Stan Kroenke gave in to Wenger's demands, leaving Gazidis red faced.
But with Arsenal's results faltering this season, there is serious talk that Wenger could be pushed out of the door in the summer, with Allegri being Arsenal's number one choice of replacement.
Gazidis recently spoke to the Arsenal fans in which he stressed that their team will challenge for the title very soon.
Watch this space for more!
---