AT vs SS Dream 11 Prediction: Best Dream11 team for today's Aakash Tigers vs SoBo Supersonics in Mumbai T20 League SF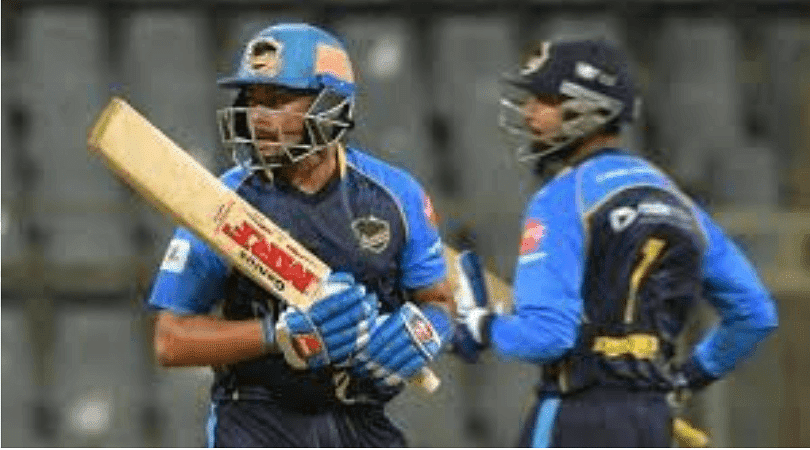 AT vs SS Dream 11 Prediction: Best Dream11 team for today's Aakash Tigers vs SoBo Supersonics in Mumbai T20 League SF as TSR helps you with Dream 11.
The second semi final of the Mumbai T20 League will see the Aakash Tigers battle it out against SoBo Supersonics for a spot in the final. Both the teams have played good cricket but the Supersonics are on another level this season playing some fine cricket.
Dream11 team for AT vs SS
Bowlers for AT vs SS Dream 11
I pick 3 bowlers for this match and all of them are from Supersonics. The ones to make it to my team are Badrey Alam, Deepak Shetty and Vaibhav Mali. Alam has not been in the best of form but he is a reliable bowler and we can expect him to come good in a big match like this. He also bowls a few death overs which can get us a few wicket points. With 7 wickets in 5 matches, Deepak Shetty is having a fantastic tournament. He has been picking up wickets regularly and that's what I need. He's in my team for sure. Vaibhav Mali is my last bowler. He has been especially good at the death where he has picked up many wickets. Mali can make some impact here and I get him in.
All-rounders for AT vs SS Dream 11
I invest fully in my all-rounders in this match as I have picked 4 top all-rounders. Arjun Tendulkar has had a pretty good season so far. He has batted in the top 3 and gotten off to some good starts. He has also bowled some good spells and picked up 5 wickets already. His all-round consistent show brings him into my team. Shams Mulani has had a fantastic couple of matches before this. With 156 runs in 5 innings at an average of 78, he is in some form here. He can also chip in with a few wickets.
Rohan Raje also makes it to my team on the back of some impressive performances. Raje has been great with the ball picking up 6 wickets in 5 games. He has also scored some vital runs in the lower middle order. He is a big asset. Parag Khanapurkar will be my last pick here. He has been so good this season especially with the bat that I make him my captain. He has scored 186 runs in 5 innings and is 3rd on the list of leading run-scorers. He has also picked up 6 wickets in 5 matches at a great economy rate. He can be the match-winner here.
Wicket-keeper for AT vs SS Dream 11
Yogesh Takawale walks into my team for sure. He has batted well in the middle order and scored some valuable runs. I expect the same tonight as well. I will not be getting in any other keeper for this match.
Batsmen for AT vs SS Dream 11
Jay Bista has been showing signs of form in the last couple of matches. He has scored 111 runs in 5 matches and is looking good to score a big one in this match. He will be my vice captain. Bhavin Thakkar has just played 2 matches and in the last one, he scored a fantastic 65 off 49 balls. He would be playing an important role here as well. Siddharth Akre is my last batsman here. He has not got many opportunities and would like to make the most of it if he gets to bat a few overs here. He is the best option at 8.5 credits.
Now, I've not selected Aakarshit Gomel since he did not play the last match. If he does play this one, you can get him in in place of Arjun Tendulkar or Jay Bista. However, this will be a big risk which might just pay off.
---