It's Bale vs Ronaldo for a shot at immortality !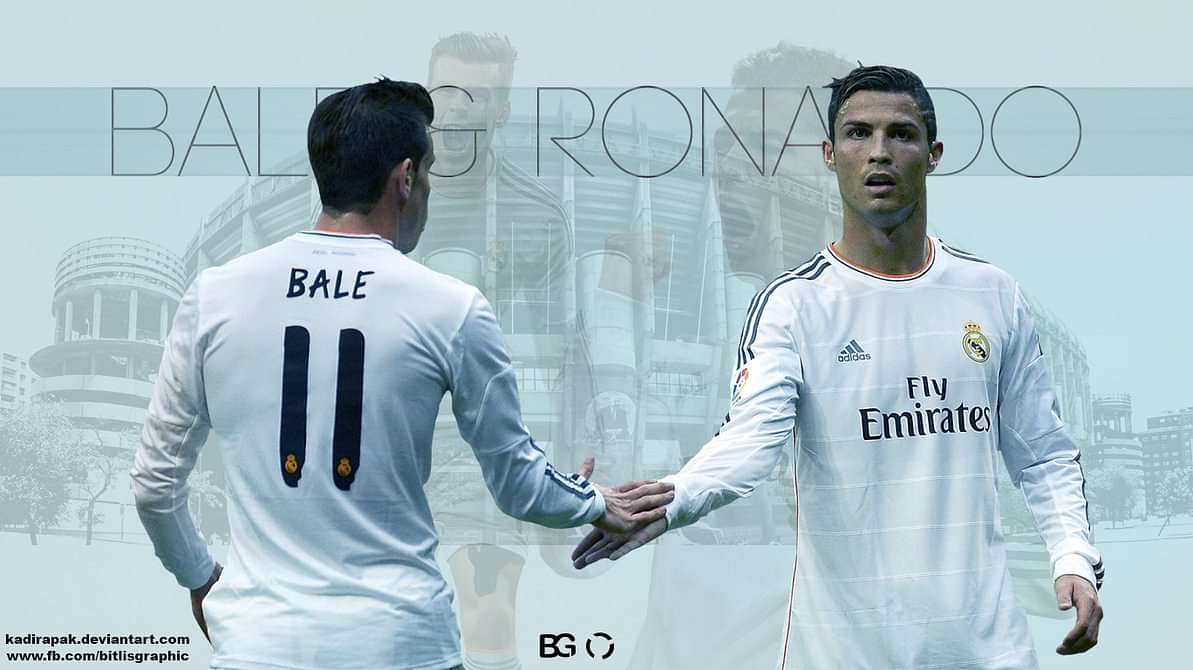 Two Real Madrid Galacticos. Two footballing beats. Two heros. Two National Icons. But there can be only one winner. It's Bale vs Ronaldo !
London to Madrid !
Three summers ago when Real Madrid signed Gareth Bale for a world record fee from Spurs plenty of eyebrows were raised. Real Madrid wanted to sign a Galactico and Bale fit the bill as the latest superstar in the Premier League. But the question on everyone's lips was whether he was really worth all that money?
In truth the answer was no. And while he has played his part in two Champions League triumphs and a Copa Del Ray victory, questions still hover over whether or Bale has really delivered upon his big transfer fee. And the talk had already began on Bale vs Ronaldo.
The biggest problem that Madrid fans have with Bale is that he is not matching the goal scoring record of his legendary teammate Cristaino Ronaldo. Bale vs Ronaldo? No one chooses Bale in Madrid. I guess that is always going to be the case with Bale at Madrid… he is always going to overshadowed by Cristiano.
But that could all change in Lyon tonight. This Wales team clearly has something special about them and they are one of the stories of the tournament. For Wales to play in the Euros was a huge deal for the country. But to actually reach the semi finals is a monumental achievement that will inspire the next few generations of young Welsh players.
A Welsh fairy tale !
While the likes of Aaron Ramsey, Joe Allen and Ashley Williams have had superb campaigns, all eyes have been on Bale and with three goals already he has duly delivered. Yet again!
Bale vs Ronaldo again !
If there was ever an opportunity for Gareth Bale to over shadow Ronaldo it is this match. He could answer the Bale vs Ronaldo debate for one night.
Cristiano is desperate to win the Euros. Portugal have had luck on their side en route to the semi finals and you have to wonder if this might be their time. Renato Sanches has been a revelation but when it matters most, Ronaldo has stepped up to inspire his lesser teammates.
Cristiano's destiny?
His brace against Hungary took Portugal into the Round of 16. It was his parried shot that was headed by Ricardo Quaresmo for the late winner against Croatia. He took up the responsibility and scored the first to set Portugal on their way to a penalty shootout win over Poland to reach the last four.
All this and he has still to truly hit top gear. You can never count out a player like him, and the Semi final against Wales might just be the stage that he is waiting for.
Ronaldo will be confident to take Portugal in to the Final in Paris. And so is Bale.
A shot at immortality awaits for the victor !
---