Barcelona looking to sign Aaron Ramsey for 50 Million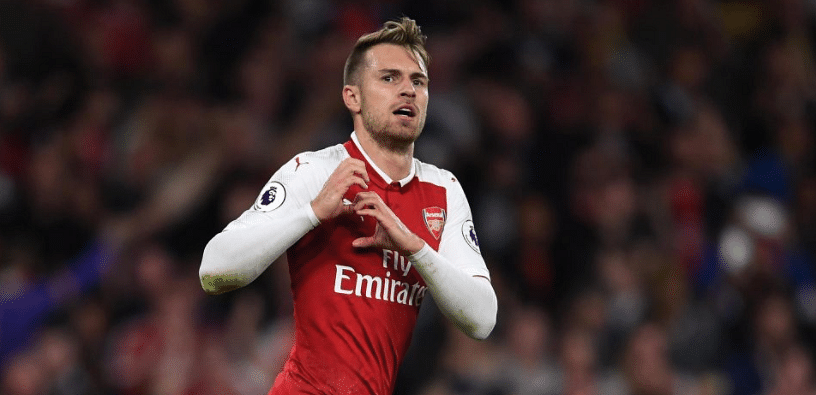 A large part of the Gunners' summer transfer window was spent in anxiety over the future of two of their most important players – Alexis Sanchez and Mesut Ozil.
The saga ended with the former joining bitter rivals Manchester United, while the latter's threats to leave were met by a club record £350,000-a-week contract.
Aaron Ramsey will find himself in a similar situation come summer 2018. The Welshman The midfielder has made over 300 appearances for the club, since joining as a 17-year-old from Cardiff in 2008.
Alex Oxlade-Chamberlain appears to be enjoying life-after-Arsenal and Barcelona full-back Hector Bellerin is unlikely to hang around if the Gunners continue to stumble around the Prem and Europe.
The Daily Mail claim Arsenal will put Ramsey up for sale in the next window, with his contract set to expire at the end of next season.
Arsenal have been working behind the scenes to convince Ramsey to put pen to paper on a new deal, but the 27-year-old has been alarmed by the malaise that has sunk in at the club.
The Gunners are on track to finish outside of the Premier League's top four for the second season in a row and have pinned all their Champions League hopes of winning the Europa League.
Arsenal fans will be devastated to lose Ramsey, and could mark a major exodus at the club. If Arsenal are to convince Ramsey to pen a contract, a swift change in their presently concerning form is of the essence.
With Ramsey looking to leave the club, Barcelona are making their interest known in the big star. Ramsey was one of the best players in the Euros a couple of years back, and is just about to start the prime of his career.
The Welshman has the ability to score goals from midfield, something that not many players can boast of right now. At Barcelona, Ramsey will surely be an upgrade over Gomes and the ageing Rakitic, which is why he could be a shrewd signing for the Catalans.
---