Barry Richards- A classical master of enormous stature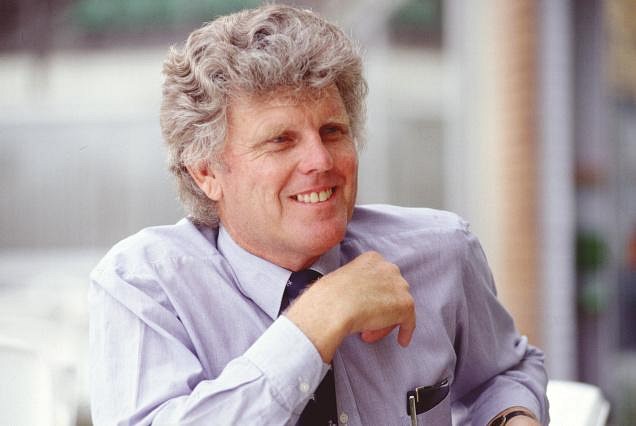 Rarely does one comes across a cricketer who made such an indelible mark on cricketing world within a very short international career, as Barry Anderson Richards did, and continues to do so, even after his retirement. How short a career are we talking about, well not 100s or 50s or even 20s of international matches. Barry Richards' international career spanned just 4 test matches, all played in a single series against a single opponent, yet he is known as one of the greatest batsman South Africa had ever produced. As the great man turns 71 today, team The SportsRush makes an attempt to look closely as to what made this South African great, the legend he is today and why the cricketing world is poorer because of his curtailed career.
Born in Durban, Natal Province, Union of South Africa, Richards attended Clifton Preparatory School and the Durban High School. The national selectors set their eyes early on him when he scored a century against the Western Province first class team. He then played for South African Colts XI against the touring MCC side in 1964-65 and made his international test debut when the Australians toured South Africa in 1966-67.
Now whether we like it or not, which probably we don't, this was to be the first and last series of Richards. And he did make it memorable. Playing in 4 test matches, Richards, a right-handed opening batsman, amassed 508 runs with 2 Hundreds and 2 Fifties in 7 innings with a highest score of 140 and average of 72.57. Richards notched his first century in second test, and he did it off just 116 balls, a feat unfathomable by Strike Rate standards of that time. Another highlight of this innings was his partnership with Graeme Pollock. Stitching a partnership of 103 runs, both of them overwhelmed the Aussie attack and took them to all the corners of Kingsmead ground in Durban.
In 1968, Richards totalled 2395 runs in the county championship and was named one of the five Wisden Cricketers of the year. As it occurred that cricketing world had found a new star, it got stuck by a moment of shame, which till date haunts cricketing fraternity. South Africa was banned from international cricket in 1970 due to the apartheid policies of the South African government.
Forced by the sporting isolation of the country to play elsewhere, Richards began with Sheffield Shield, playing as an overseas player for South Australia. Little did he and in-fact anyone knew that this would perhaps be the defining moment of Richards' career. Playing on the fastest known pitch of the world, Perth, Barry blasted an unbeaten 325 runs in a single day. One would question what is special about this innings, many triple hundreds have been scored till date. Fair enough !! But point is, the attack that Barry took to cleaners included the likes of Dennis Lillee, Graham Mckenzie, Tony Lock, and Tony Mann. Richards scored his career best 356 in that innings and accumulated 1538 runs in 10 matches in that season at an average of 109.86.
Barry thrilled spectators around the world with his aggressive stroke play and played county for Gloucestershire, Hampshire, Natal, and South Australia. Playing for Natal, he scored heavily in 4 seasons in Currie Cup, mustering 1089 runs, 1064 runs, 898 runs, and 868 runs in 1971-72, 1972-73, 1973-74, and 1975-76 respectively.
Next came the Kerry Packer's breakaway World Series Cricket in 1977. Denied a role on cricket's highest stage, Richards found the right opportunity to face off against the world's top players. He did justice to the reputation he had carried into the tournament, compiling 554 runs at an average of 79.
He also played 5 Supertests for the World XI, scoring 554 runs in 5 matches. This included 2 centuries with a best of 207 at Perth.
Richards retired from cricket in 1982-83, post which he joined the Queensland Cricket Union as CEO. But in 1984, he came out of the retirement to play against the rebel West Indies team which toured South Africa. However, that marked the stamp of inevitability that Richards did not have any more cricket left in him.
Richards has to his credit some amazing feats. 9 times he managed to score a hundred before the lunch, and amassed 1000 runs in a season 15 times. In a career that spanned 339 first class matches(576 innings), Richards scored 28,538 runs at an average of 54.74 including 80 centuries and 152 half-centuries. His bowling stats read a tally of 77 wickets with a best of 7 for 63. He also took a staggering number of catches, 367 to be precise.
Some very famous quotes about Barry are as follows :
1) No more elegant player has taken the field in our time." Greg Chappell, another former Australian captain, said of the South African opener: "He has undoubtedly been the biggest influence on my career – Richie Benaud, Australia
2) The world's best-ever right-handed opener" – Sir Donald Bradman, Australia
3) He played with all the time in the world and the decisive quality of a master craftsman at work. He was the closest thing to an insurance policy against defeat that anybody could take out. Certainly, if somebody had to bat for one's life, one would choose Richards ahead of the other world greats of the 1970s, and that includes his illustrious West Indian namesake and Graeme Pollock – Trevor Bisseker
Richards was inducted into ICC's Hall of Fame in January 2009. He was one of the initial 55 players to be honoured. He was also chosen by famous umpire Dickie Bird in his autobiography as a member of his dream team. He was further chosen by Sir Donald Bradman as a member of his 20th century team as an opening batsman. He was also named as South Africa's Cricketer of the year at the end of the 20th century. Richards commentated for South African Broadcasting Corporation as well as South Africa's Mnet Supersport for a number of seasons.
Team The SportsRush wishes this elegant master batsman a Very Happy Birthday. We are joyed to have undergone a study of you career and truly embrace not only the happiness that your knocks have brought, but also the sadness which its international level curtailment bought. Your greatness will live.
Also Read – Engineers who became successful Cricketers
---