Best Raiders in the Pro Kabaddi League 2019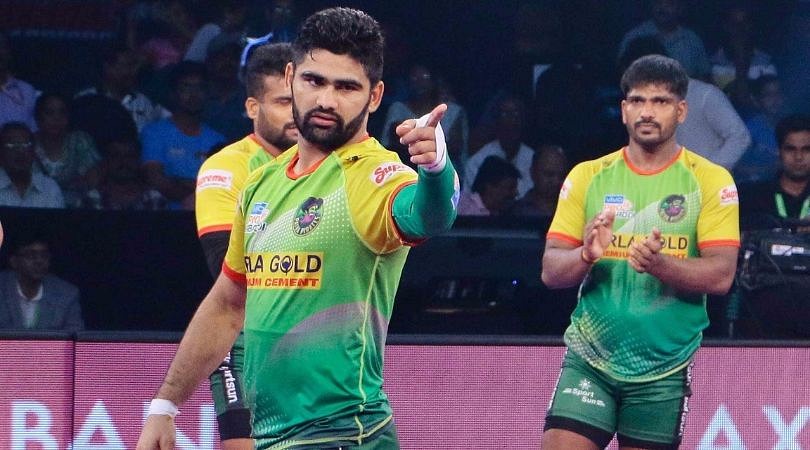 The Pro Kabaddi scenario in India is slowly rising to an acumen of sports entertainment. Rightly held as analogous to the Indian Premier League, the PKL is soon to be one of the top leagues in the nation. Not only is it providing a great viewership experience, but also paving a way for online websites to bloom and flourish. The world of kabaddi betting is slowly experiencing an implosion, wherein people are placing forth their opinions, viewpoints, and in most cases, their expertise. Be it predicting the winner between Dabang Delhi and Bengal Warriors, or estimating the margin of victory—these websites have it all covered. These websites, on the flipside, are a great means of improving one's skillsets of prediction and measurement—for instance, being able to accurately estimate the game's clause before its inception is an art in itself. All in all, taking the viewing experience to the next level.
This not only extends to a particular game, but evidently seeps into the tournament in the form of formulating the Most Valuable Player in the PKL, and in this fashion, helps the bidders in an extended way by providing clarity when it comes to choosing the right players, specifically in this case, raiders. Here is a list of the best raiders this edition of Pro Kabaddi League has to offer. 
Rightly acclaimed as the absolute best the PKL has to offer, Pawan Sherawat rose to glory after he led his team to victory in the sixth edition of the Pro Kabaddi League. Proving his mettle and coming in aid every time Bulls needed him, Sherawat is one of those few individuals with a perfect balance of strength and agility—so much so that he set records that, till date, have not been broken. It seems that the only individual who is able to do is Sherawat himself, as absurd as it sounds. For instance, a marvellous record created by another individual named Pradeep Narwal was broken by Sherawat himself, with an impeccable 39 raid points in a single match! 
With an impressive 346 raids in season 7, Sherawat has proven himself to be a force to be reckoned with.
Albeit Narwal's record was broken by Sherawat himself, it is rather impressive to see how long he had retained it. The Patna Pirates seem to fall slack if Narwal is not performing, thereby proving how integral a role he plays for his squad. Known for his immense technical knowledge, Narwal has rightly broken records from his very debut in the PKL. Generally performing exponentially better with each season, Narwal has an astonishing record of over a thousand raids! 
This 19-year-old has taken not just the country, but the world by surprise, with his exhilarating display of both resilience and persistence. One of the most pivotal figures of the Dabang Delhi squad, Kumar has always delivered when it comes to last-moment raids and taking his team home victorious, irrespective of margin. Kumar's consistency is rightly hailed as the best possible Delhi has to offer, and just like a certain 'Dabangg' actor from Bollywood, Kumar too has topped the performance starts consistently.  
Possibly the next big icon of the PKL, Kumar is probably a future legend of the game, if he manages to perform with such valiant display of talent. 
Despite the fact that Desai has not performed up to the mark this season, he has always shown lights of talent and the capability to be extremely dominant as a raider. Also known as the 'Bahubali' of the PKL, Desai has shown his physical prowess, time and time again, and has done it rather gracefully. 
With jaw-dropping records, Singh has proven his worth right from his debut with the Jaipur Pink Panthers, and with his panther-like agility, has rightfully earned the reputation of being the most formidable opponent the PKL has to offer. After changing squads and franchises, Singh has shown the world how kabaddi can be played with dominance as well as efficiency, especially if his performance with the Bengal Warriors and taking them to the title victory is taken into consideration. It is a blessing to watch Singh perform, and he can be considered as one of the pivotal reasons why the PKL has a great chance to be as viewership-intense as the holy grail of Indian sports tournament—the IPL. 
In conclusion
It is rather blissful to see the Pro Kabaddi League slowly getting its due recognition. This not only increases viewership exponentially, but also inculcates in the viewers a sense of National Pride. Besides, it is high time that kabaddi got its commercialisation, much like the IPL. Irrespective of what people say, this game is probably the most physically taxing, and requires a great sense of presence of mind. The aforementioned individuals are just pristine examples of what this league has to offer, and are examples as to why this league will only get better with time. 
---
Share this article