Bray Wyatt adjudged the worst gimmick by Wrestling Newsletter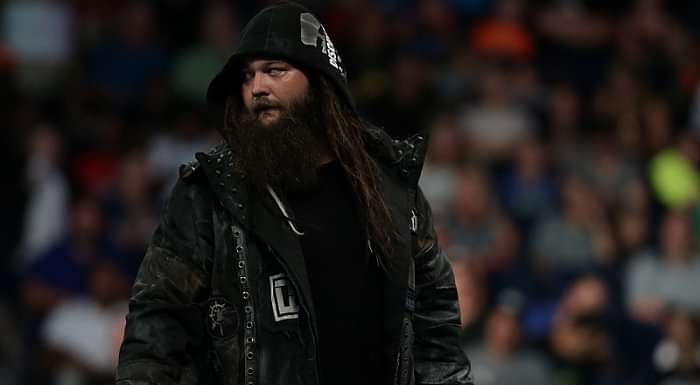 The awards put on by one of the most prestigious journals have a lot of value, since they often end up as eye openers and act as a medium for encouragement as well as improvement.
Several fans anticipate for the announcement of the awards as the judgement is generally considered as a pinnacle in wrestling journalism.
With the choices revealed for the categories for the awards, the WWE and NJPW led the charts for most of the awards. The WWE however, ended up bagging the negative awards. Here are some of the categories where the WWE got their mention.
Most Overrated – Jinder Mahal
Most Underrated- Rusev
Worst Gimmick- Bray Wyatt and Sister Abigail
Worst TV Show- RAW
Worst Event- WWE Battleground
Best Announcer- Mauro Ranallo
Worst Announcer- Booker T
Worst Match- Randy Orton vs. Bray Wyatt WM 33
Worst Feud- Bray Wyatt vs. Randy Orton
Most of the categories are justified and this shows how much WWE are behind NJPW who managed sweep away the awards.
The most affected wrestler by this announcement would undoubtedly be Bray Wyatt who managed to be on the wrong side despite no fault of his own.
The WWE have booked him terribly and still continue to do so. Maybe this will somehow make the officials realise their mistake and move forward with positive booking for the "Eater Of The Worlds".
The tag of the most overrated wrestler seems justified on Jinder Mahal who was simply a pawn who was not ready to hold a major title. The star was just used as a leverage to promote the business in India, as a result, the WWE Universe had to witness one of the worst major title runs in the history of the company.
The only lone bright spot that the WWE can take from these awards is the mention of Rusev as the most underrated wrestler. The Bulgarian Brute is on fire at the moment with his "Rusev Day" gimmick despite booking not going his way. Hopefully, the WWE takes notice of this and book Rusev the way he deserves to be.
Do you feel that the harsh treatment for the WWE is justified in these categories? Let us know in the comments section.
Watch this space for more WWE news.
---