BREAKING: Haas not happy with Liberty Media, threatens to leave the sport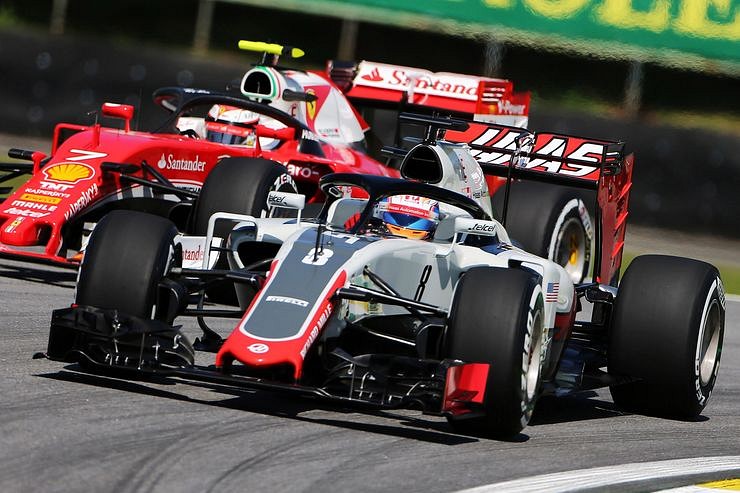 Liberty Media's takeover of the sport last year and their vision regarding the same has been up for a lot of discussion. While Bernie brought about good commercial days for the sport, there was a lot of areas that were left hanging and a lot of areas that needed improvement.
Liberty have provided all teams with their vision(a vague one at that) and have been seen slowly rolling out what they initially envisaged.
The F1 TV promises to be a hit, with it providing fans with more engaging content, but owners and teams have been kept under a cloud regarding all other changes, as the current regulations would end by the 2020 season.
Haas owner, Guenther Steiner says that Liberty will need to address all issues at once and not roll out regulations one after the other.
Liberty did release the first draft of its 'next engine formula', which was utterly disregarded by Ferrari, even going to the extent of threatening to leave the sport.
While redrafting the next engine formula will be one of the biggest concerns, Liberty needs to ensure that it devotes sufficient time and energy to other important aspects like prize money, revenue distribution and expenditure.
In my opinion, everything goes together," Steiner told ESPN in an interview
"Budget gap, prize money, revenue disruption, engine regulation — it all goes together. You cannot decouple any. The thing which you can decouple a little bit is the engine but again if you do not have the full the picture, where should it go?" he added.
Steiner though wants Liberty to not give into the demands of Mercedes and Ferrari and stay focussed on all issues regarding the sport.
"I think what we all are expecting from Liberty is to give us an idea of what they want to do in 2021, as soon as possible, that's what everybody… whatever it is and I am not suggesting 'it should be this' and I don't want to get into that one but if you leave everything like it is, we need to know because then everyone, and I think not only us, but the other ones that say, let us know about the engine, let us know about the engine cap, let us know about revenue distribution because we need to know so everyone can make their decisions on where they want to be in 2021." Steiner said.
Haas wants to be clear on what the future for the sport looks like, and the earlier the better, because it would help them plan if they want to continue with the sport or not.
"We've got a team, but don't know how it's going to be in 2021. If somebody wants to change the rules dramatically you never know if you want to be part of it or not. We just need to know what is happening so we can decide or Mr [Gene] Haas can decide what to do." he concluded.
---