Chahal on receiving help from Dhoni: "He is always open for discussions"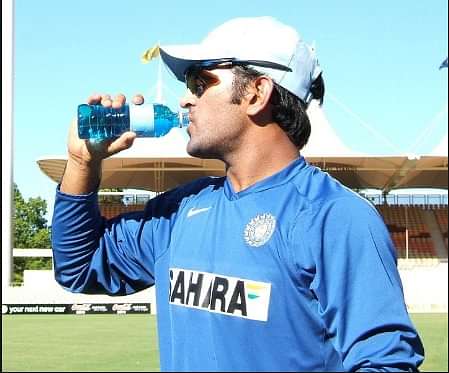 Chahal on receiving help from Dhoni: In an interview, Yuzvendra Chahal was vocal about how Dhoni's presence behind the wickets helps him as a bowler.
In the last couple of years or so, Yuzvendra Chahal has cemented his spot in India's limited-overs squad. Being a leg-spinner, his variations have deceived the opposition batsmen in both ODIs and T20Is.
Chahal credited a lot of his success to Dhoni, stating that advice from India's former captaina nd current wicket-keeper batsman holds well for not just him but other bowlers as well.
Speaking to ESPNcricinfo in an interview, Chahal was quoted, "MS Dhoni has already been the captain of the team and he's been playing since so many years. This has given him a of experience which comes in handy. If you have an experienced player, especially behind the wickets, who has proximity to the batsman, makes it very easy for us. Dhoni, who has been a batsman himself, guides us. This is very helpful for me and Kuldeep."
On being asked about the approach before discussing any game plan with Dhoni, Chahal said, "We usually discuss the game plan with him [Dhoni]. He is always open to discussion. He guides us through our plans especially if some plans may not work. He suggestes us a different plan if the first one doesn't work. We always try and discuss different game plans for different situations."
With India playing their second Asia Cup match against Pakistan today, it will be Chahal's first match against India's arch-rivals. Chahal was elated on the occasion, claiming this day to be in his bucket list.
"Obviously, it is very exciting and I am playing for India so, it's always been on my bucket list to play against Pakistan. I am very excited for that since I have never played against them. I am never been in that environment before, which is very exciting. I wouldn't exactly say that I am nervous. Being nervous is given for a player before any match. I am definitely more excited for this match," said the 28-year old spinner from Haryana.
---