CHQ Vs BJG Dream 11 Team Prediction for Beijing Renhe Vs Chongqing Lifan in Chinese Super League 2019/20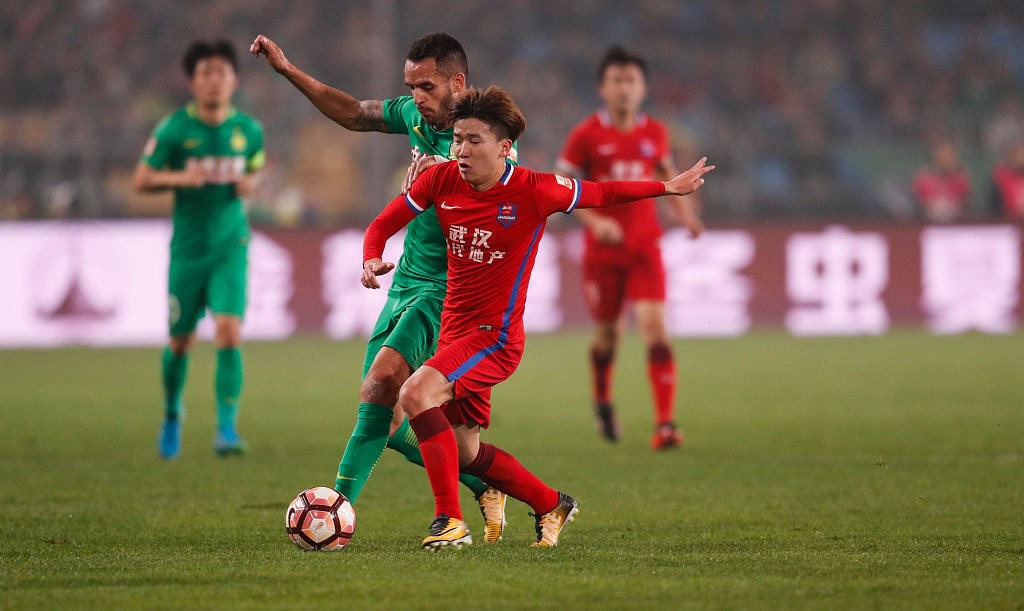 CHQ Vs BJG Dream 11 Team Prediction Chongqing Lifan given an immense opportunity to wrench out of their impasse as they take on bottom of the table Beijing Rehne.
Two sides, the ten matches in between them and 0 wins to show in all those encounters. For today's opponents, the impending clash of the Chinese Premier League is a mammoth one, a fixture which they'll be looking to use not only to climb out of their ordeal but also to curb a never ending downward spiral in the league. 
For Beijing Rehne, things have looked bleak and remorse ever since the ongoing season for the league began. The side began in despondent fashion and have ever since then completely failed to climb out of the pit they had managed to entrap themselves in, one which only went onto grow bigger and bigger in size as the matches kept rummaging through. 
Now finding themselves slumped in bottom place for quite some time with a harrowing three wins in 23 matches, the side have been nothing more than pushovers in the league, a side for everyone to belittle and besmirch. They are winless in their previous five matches, losing the most recent one to Hebei 2-1, a result which gave them their 17th defeat of the league.
And Changing Lifan will be looking to become the atleast side to get solace from Beijing Rehne as an opponent, one Lifan are in massive need of. Themselves a distressed side at the moment, Lifan's current form isn't any better than Rehne's with the side themselves also winless in their bygone five matches, one which has seen them pummel down the points tally to crash all the way into 10th place.
Probable Playing 11
Beijing Renhe 
Mou Pengfei (GK), Zhang Chenlong, Liu Jian, Luo Xin, Nizamdin Ependi, Chen Jie, Augusto Fernandez, Ayub Timbe Masuka, Cao Yongjing, Zhu Baojie, Makhete Diop
Chongqing Lifan 
Sui Weijie (GK), Dilmurat Mawlanyaz, Yang Shuai, Yuan Mincheng, Chen Lei, Luo Shenwen, Jiang Zhe, Fernandinho Silva, Feng Jing, Alan Kardec, Adrian Mierzejewski
Match Details
Chinese Super League 
Match: Beijing Renhe Vs Chongqing Lifan 
Date And Time: 13th October, Sunday- 5:05pm IST
Venue: Guiyang Olympic Sports Center, Guiyang
Pivotal Players
Beijing Renhe 
Mou Pengfei,  Zhang Chenlong, Zhu Baojie, Makhete Diop
Chongqing Lifan 
Yuan Mincheng, Fernandinho Silva, Alan Kardec, Adrian Mierzejewski
Top Scorer
Beijing Renhe 
Chongqing Lifan 
 Dream 11 Picks
Goal-Keeper
With both these sides coming into this encounter bearing the two worst defences in the league with a gigantic 88 goals conceded in between them till now, a cleansheet looks the last thing this match will be revelling us in. Given this rhetoric, our pick of the man in between the sticks was based on the ability to snag a solid amount of save points, seeing us go in with Beijing Rehne's Mou Pengfei for this clash.
Defenders
The same discourse as ever sees us pick up just the three defenders to safeguard our side's backline for this clash. And all of them are players who are capable of giving something to their side's attacking sojourns as well, names who have been asked to canter down the pitch and give assistance to their side's attacking gameplans. 
Dilmurat Mawlanyaz and Lei Chen come in from Lifan owing to this script whilst from the other side we have gone in with the lone selection of Jian Liu. 
Midfielders
Chongqing Lifan have regressed over the course of the last month due to their attacking displays with the side failing to muster up goals but in Rehne, they have just the opponent they would have been avidly wishing for. The side have gone onto ship in 48 goals and Lifan should find it easy to emulate the same rousing attacking displays which made them so successful in this first part of the season.
This sees us get in a trivalent of options from the side, all names more than capable of contributing something to the side's attacking travails with the side being represented by their top goal scorer with the 9 goals and one assist, Fernandinho Silva, Hao Luo and Congyao Yin for today's encounter.
Elsewhere from the opposition, we have their goal scorer from the previous encounter, Augusto Fernandez become our only pick from the side. 
Strikers
In a team which has managed to score just 19 goals in 23 matches, Makhete Diop has stood tall among the rest of his counterparts among the course of the season. The Beijing Rehne striker has been more than willing to cascade his way past the opposition's goal and lay down the marker by scoring consistently, making him the first pick for our side in this docket.
From the opposition meanwhile, we have a partnership represent us in the form of the imperious and ever tenacious Alan Kardec and Adrain Mierzejewski. 
Captain And Vice-Captain
Fernandinho is our captain for this clash while from the same side, Kardec is being selected as the vice-captain.
Full team
Dream 11 Disclaimer
All our selections are based on in-depth and astute analysis of the players partaking in the match and a perusal of other reasoning. Please incorporate a slew of factors while crafting your own side with this article serving as a guide to the match and players.
---