Chris Gayle retirement: Gayle believes he could play for another five years in International Cricket for West Indies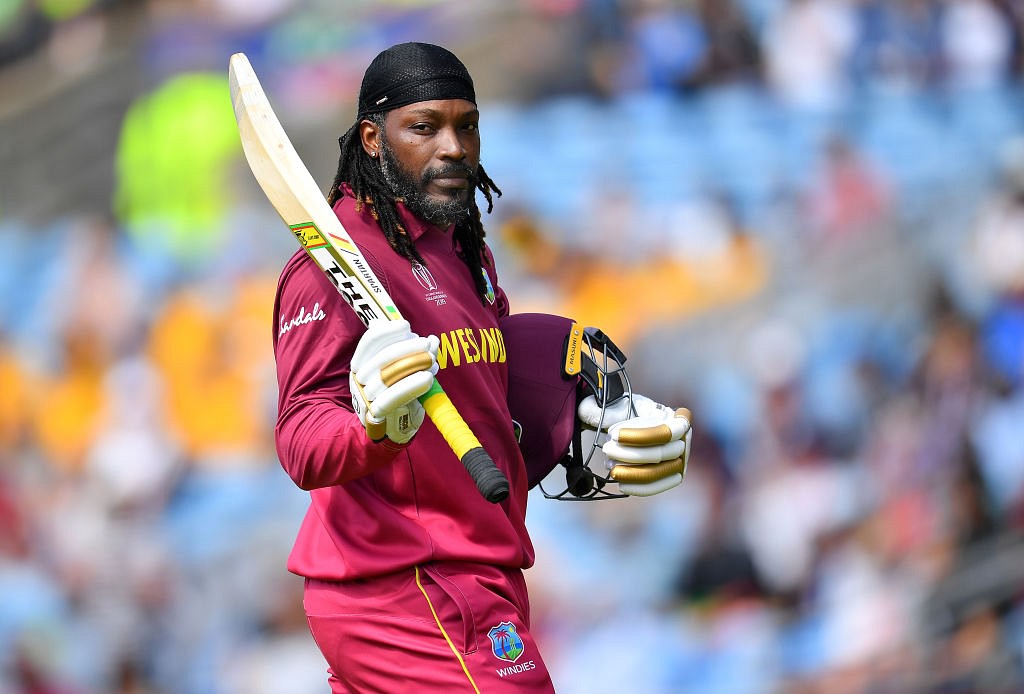 Chris Gayle retirement: Gayle believes he could play for another five years after earlier announcing to retire post series in India at home
After a disastrous 2019 World Cup campaign, where the Windies could garner just a couple of wins in nine league matches, the Windies star opening batsman, Chris Gayle had formally announced that the home series against India at home (set to take place in August 2019) would be his last match in Windies colours.
Moreover, prior the World Cup, he had given enough intimations that the 2019 World Cup would be his last tournament for West Indies.
But, it seems as if the 39-year-old has still not been able to arrive at the important emotional decision, and wishes to keep entertaining his fans and enjoying the game to the fullest- and perhaps for as many as five more years.
Gayle wishes to give people five more years
During the Reggae Sumfest festival- the largest music festival in Jamaica and the Caribbean, which takes place each year in mid-July, the southpaw revealed that there are chances that he might give his career a further stretch of five more years, since there seems to be many people talking about his retirement.
"Because a lot of people talking, I am going to give them five more years of international cricket," Gayle said.
Windies Cricket greats like Curtley Ambrose and Andy Roberts think Gayle should not be given more opportunities in the side. Ambrose went on to say Gayle's decision 'nonsense'. "Let me tell you something, one word; nonsense," he said.
I'm ready 🙌🏿 https://t.co/39CwYLKWPA

— Chris Gayle (@henrygayle) July 23, 2019
Even Ambrose's fellow pacer back then seconds his opinion, and feels that the time has come for Gayle to hang up his boots.
"Chris has been one of our great players and I make no bones in saying that, but the time has come that we have to let the greatness speak for itself instead of trying to go on to achieve what he didn't do because most West Indians were hoping that he would do," he said.
For more cricket related recent news, click here
---