"Daryll Cullinan was horrible": Andrew Flintoff once recalled how bad sledging was during initial days of his international career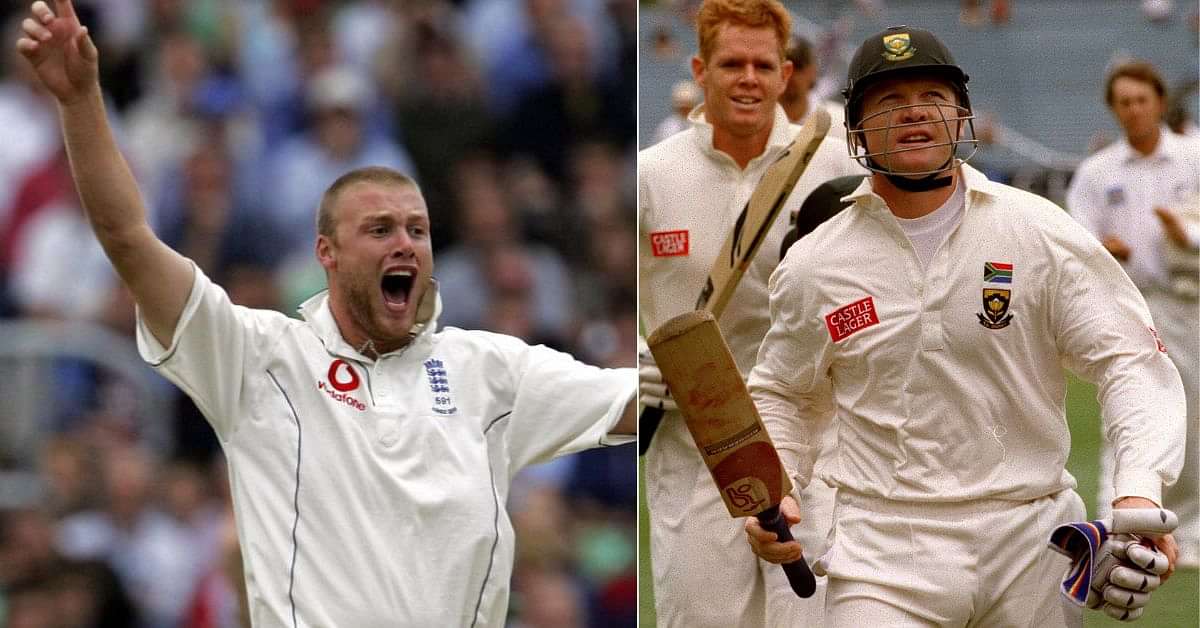 Sledging is a part and parcel of the game, and we have seen some really controversial incidents in history. Nowadays, players are quite conscious as they know that they will be recorded by any kind of microphone or camera. However, in the earlier days, the technologies were not that advanced, and the players used to sneak through them.
One such sledging incident happened between Rohit Sharma and David Warner during an ODI match. Warner was fined 50% of his match fees for his words towards Warner. After the fine, Warner acknowledged his mistake but insisted that he will not back down in front of anyone.
Flintoff was asked to give his opinion on the controversy between David Warner and Rohit Sharma. Flintoff just played the Big Bash League for Brisbane Heat in the BBL, and he said that what Warner did was not right, but it was nothing. He insisted that the sledging used to be pretty bad earlier.
Andrew Flintoff once recalled the sledging of Daryll Cullinan
Andrew Flintoff recalled how he was sledged by Daryll Cullinan during the initial days of his career. The English all-rounder revealed that he was very young at that time, and he could even understand what Cullinan was exactly trying to say to him. He called it a 'horrible' incident.
"Twenty years ago, sledging was 10 times worse," Flintoff had said to the BBC.
"Now, with stump microphones and cameras all over, everything gets picked up. In one of the first Test matches I played against South Africa, there was one fella … he was the worst I have ever come across – Daryll Cullinan.
"He was horrible. I was only young… the words he called me, I didn't even know what they meant. He just went at me and I don't think there's any place for that in any sport or any society."
ALSO READ: When Andrew Flintoff was stripped off from England's vice-captaincy
Cullinan was an important cog of South Africa's batting lineup during his days. He also had a funny sledging incident with Shane Warne as well. Cullinan scored 4554 Test runs at 44.21, whereas he also scored 3860 ODI runs at 32.99.
---