"I Feel Like I Cannot Get Out": Virat Kohli Once Remarked How Power of Visualisation Helped him Succeed post Disastrous 2014 England Tour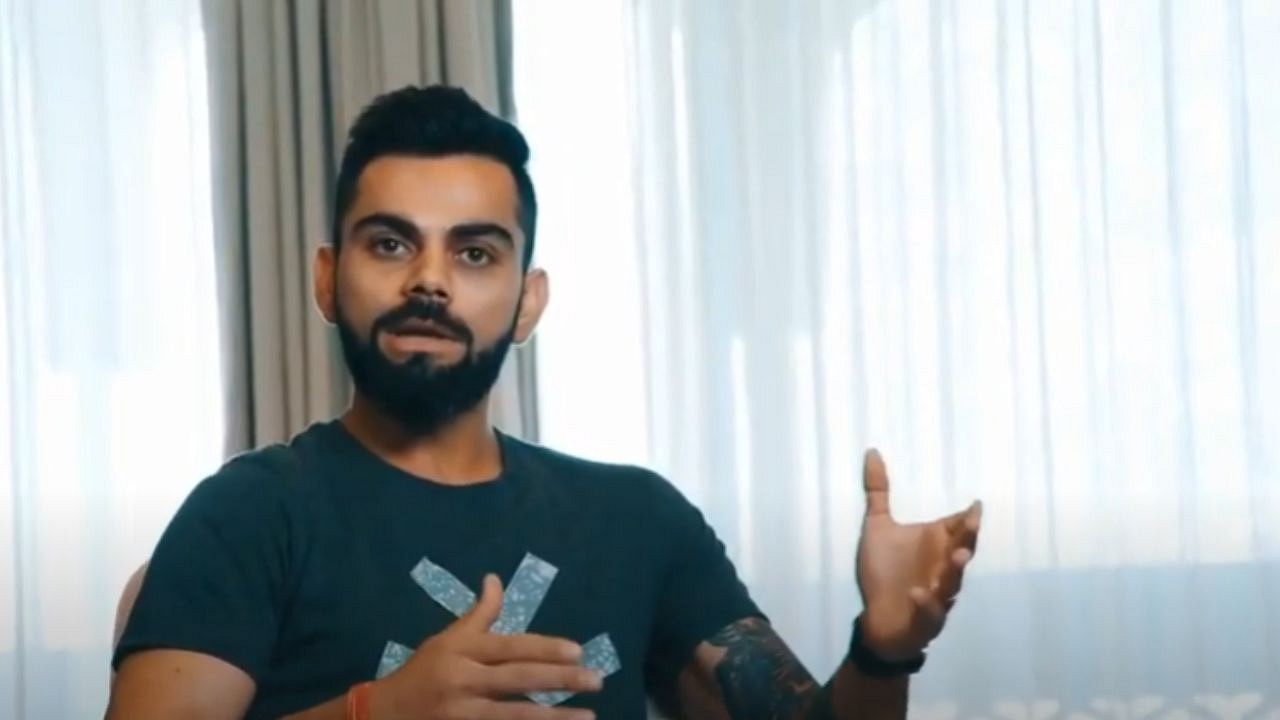 Post the disastrous 2014 tour of England, where he had managed to notch-up mere 134 runs across 10 innings without a half-century under his name, Virat Kohli yet again had found himself at a point where he believed his place in the Indian Test side was under the scanner.
The first such instance had arrived during the 2011/12 tour to Australia. But, a career-saving knock at Perth, followed by his maiden Test ton at Adelaide had infused a fresh life to his career, which has only been onwards and upwards till date.
However, the path towards excellence required a lot of contemplation and a clear vision as to what were the aspects of his game, and life at large which required attention in his career going forward.
Virat Kohli Once Remarked How Power of Visualisation Helped him Succeed post Disastrous 2014 England Tour
In the documentary titled 'Mega Icons' released in 2018 on the OTT platform Hotstar, Virat Kohli revealed how the 2014 tour to England had made him realize a lot of things regarding his game and the overall approach towards life.
"That (2014 tour of England) made me realize a lot of things. That made me realize that I need to enjoy the sport, that I need to enjoy life, that I cannot take so much stress on myself," remarked Kohli in the documentary.
Come the next Test assignment – the equally challenging 2014/15 tour to Australia, Kohli seemed to be ready for the task with a much better thought process and vision, and the 'power of visualization' which required immense self-belief.
"So when we went to Australia, I got four hundreds in four Test matches. And I was really nervous before that because I thought if this doesn't go right, maybe I'll lose my place in the Test team. I just believed, I just went out there and my body just started reacting to what I was convinced in my head already. So, I understood the importance of visualization then. That if you convince yourself that this is going to happen, things actually start happening like that," Kohli further added.
Kohli ends the tour as India's leading run-scorer
With 692 runs across 8 innings, Virat Kohli ended the Test series as India's highest run-getter with an average of 86.50, and with the assistance of four centuries and a half-century. Team India, however, had lost the four-match series 0-2.
---
Share this article