Most sixes in ODI cricket: What is Rohit Sharma sixes in ODI record?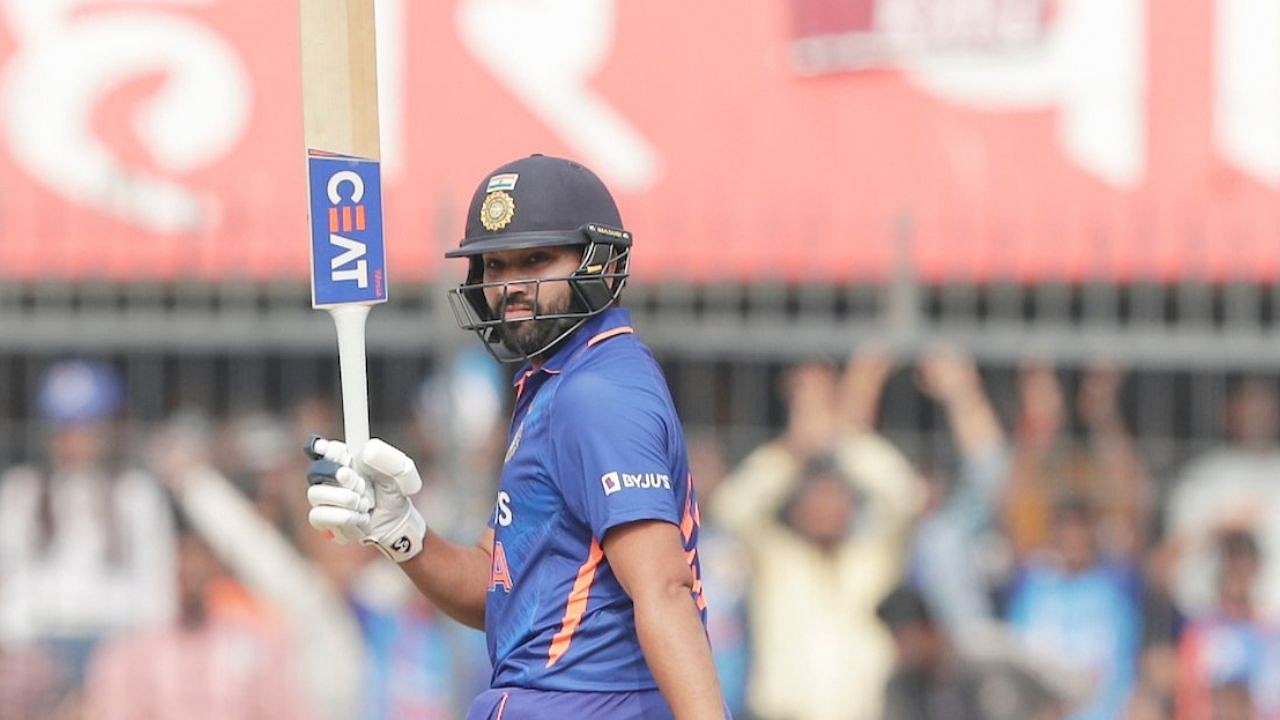 During the third ODI of New Zealand's tour of India 2023 in Indore, India captain Rohit Sharma not only scored an ODI century after three years but also upped his position in the list of most sixes in ODI cricket. Sharma, 35, has now reached the third position in the list of batters with the highest number of sixes in this format.
Sharma, who has hit 273 sixes in 241 ODIs, is at the topmost position when it comes to active cricketers. Among players who aren't retired from this format, the right-handed batter is followed by Martin Guptill (187), Jos Buttler (146), Virat Kohli (137), Glenn Maxwell (128) and Paul Stirling (121).
Sharma, who hit six sixes at the Holkar Stadium today, surpassed former Sri Lanka captain Sanath Jayasuriya (270) during the course of his 30th ODI century (grabbing the third spot in another list after equaling with former Australia captain Ricky Ponting).
Having already hit a couple of fours against the same bowler, it was on the penultimate delivery of the fifth over when Sharma hit his first six of the match off New Zealand pacer Jacob Duffy (3/100). It was in Duffy's following over that Sharma hit him for two more sixes. While the first one was a quintessential Sharma pull, the second one was more of him stepping down the track to hit the right-arm pacer over long-off.
A few overs later, Sharma showed attacking instincts against New Zealand all-rounder Mitchell Santner hitting a couple of sixes off his second over. In this case, Sharma first hit a six down the ground to follow it with a dominating pull. Sharma's last six of the innings came against Daryl Mitchell when he managed to clear long-on in spite of not timing the ball to perfection in the 21st over.
Most sixes in ODI cricket
| | | | | | | |
| --- | --- | --- | --- | --- | --- | --- |
| Batter | Team | Matches | Innings | Runs | SR | Sixes |
| | | | | | | |
| Shahid Afridi | Asia / ICC / Pakistan | 398 | 369 | 8,064 | 117 | 351 |
| Chris Gayle | ICC / West Indies | 301 | 294 | 10,480 | 87.19 | 331 |
| Rohit Sharma | India | 241 | 234 | 9,782 | 89.89 | 273 |
| Sanath Jayasuriya | Asia / Sri Lanka | 445 | 433 | 13,430 | 91.2 | 270 |
| MS Dhoni | Asia / India | 350 | 297 | 10,773 | 87.56 | 229 |
---