Ravi Ashwin or Ishant Sharma: Who should India play in Lord's Test vs England?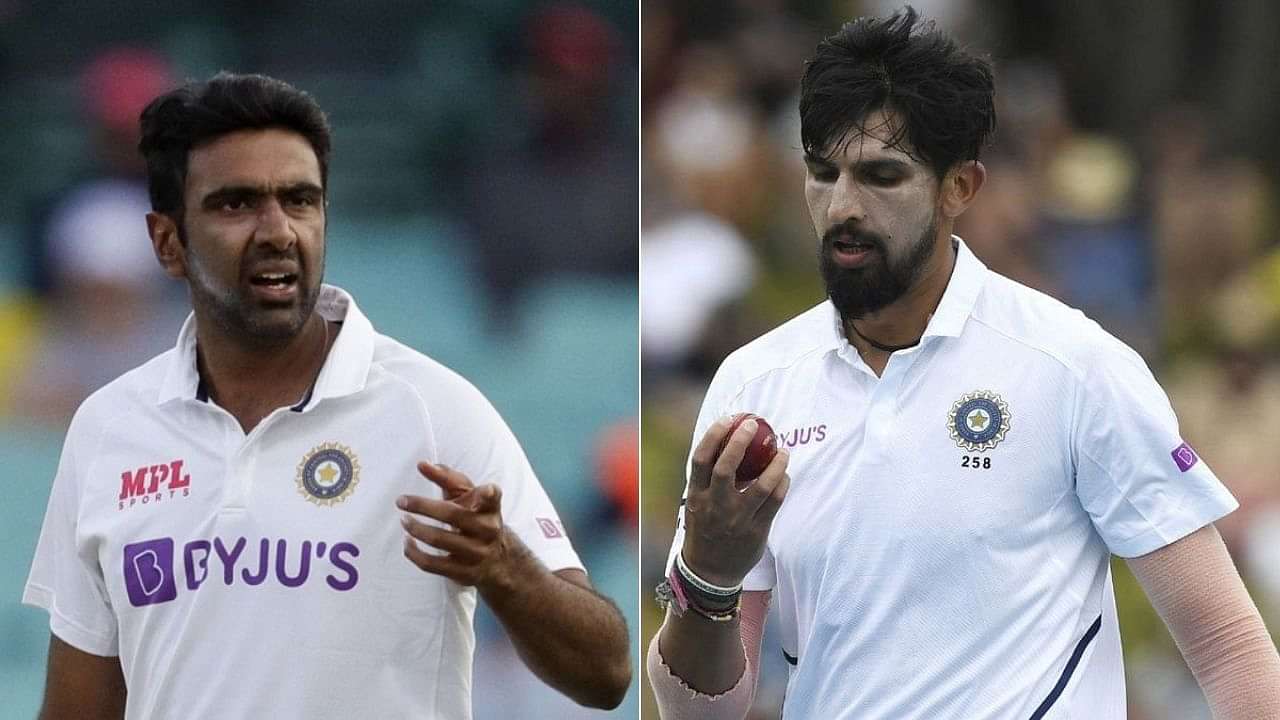 Ravi Ashwin or Ishant Sharma: The Indian team management is in the middle of a vital selection headache ahead of the second Test.
In India, there is a huge fan-following of cricketers. Players like Sachin Tendulkar, Mahendra Singh Dhoni and Virat Kohli have a vast number of fans. Sometimes fans of respective celebrities go on so far in their love for their idol that they start worshiping them. So, when the Indian team management drops a reputed player from the squad, there is always a huge uproar among fans.
Exclusion of Ravi Ashwin from the first test match
The same happened after the exclusion of Ravi Ashwin from the first test match of the ongoing Pataudi test series. The first-day pitch at Trent Bridge had a green cover which supported seamers from both sides to the extent that Indian pacers made a record of taking all 20 wickets in the match, only the second time in their 89 years of test history.
Jasprit Bumrah and Shardul Thakur had shown incredible swing bowling performance in the series opener. Lone spin-bowling Ravindra Jadeja bowled only three overs in the first innings and thirteen overs in the second innings of the test without any wicket, while England didn't bowl a single over of spin in the Test.
Therefore, it can be said that the pitch was not suitable for spin bowling. Thus, the team management could be right in excluding Ashwin from the Playing XI.
But, does this apply to all remaining test matches of the series? The answer is likely positive for this question. The second test match will begin at Lord's from tomorrow. On the previous occasion of playing here, India lost the Test inside four days as all 20 batsmen were out against English seamers.
Both Indian spinners in Ashwin and Kuldeep Yadav were rendered ineffective as they went wicket-less in a miserable innings loss for India. So, Lord's might also not suit spinners this time as swingers are likely to fancy their chances especially if there's a green cover on the pitch.

Let's have a look at the complete numbers of pacers and spinners in England for some stipulated timeframe. Speedsters have a way better record than spinners on England picking 812 wickets in the last five years, which are four times the spinners in the same period.
Loading embed tweet https://twitter.com/BCCI/status/1425434324388638723?ref_src=twsrc%5Etfw
In the same time period, pacers averaged 26.21 as compared to spinners' average of 34.77. Thus, the average of seamers is nine less than spinners, which is a big difference to ignore. Also, strike rate of both tells the same story that pace bowlers are more effective in England than spinners.

Now, some might argue that English pacers are better at taking advantage of home conditions in comparison to visiting pacers. However, when we look deep in the numbers of visiting bowlers, the argument doesn't hold true.
As per the above chart, visiting seamers have bagged 400 wickets in England which is roughly around four times the visiting spinners. Also, the pacers took wickets by conceding only 27.4 runs per wicket which is eight less than spinners (35.9). Visiting pacers bagged a wicket every 54 balls in England while spinners (68.2) took 14 balls more than pacers to grab a wicket. Hence, we can conclude that pacers trump the spinners by a large margin in England.
Comparison of Ravi Ashwin and Ravindra Jadeja

Let's have a look at the numbers of Ashwin and Jadeja in England. As we can see in the above chart, Ashwin has played seven tests in England dismissing 18 batsmen. He conceded 28 runs for each wicket and also takes around 67 balls to get a wicket. While Ashwin has decent numbers in England, it's also true that he hasn't bowled any match-winning spell there.
Jadeja, on the other hand, has picked 17 wickets in the same number of matches but has conceded 17 runs more than Ashwin per wicket. That being said, the all-rounder in Jadeja has come handy with the bat on numerous occasions. In SENA countries, his batting average is second to only skipper Virat Kohli. The southpaw averages 42.88 in SENA countries in the last five years with four half-centuries to his name. So, Jadeja is a proven better batsman than Ashwin especially away from home.
Ravi Ashwin or Ishant Sharma for Lord's Test?
All aforementioned stats clearly conclude that pacers have dominated in England in the last five years. Therefore, it will be suicidal to include Ashwin along with Ravindra Jadeja in the same Playing XI especially if pitches have green cover in the remaining four Tests.
Going by India captain Virat Kohli's statement of his team likely to "follow the same template", it seems unlikely that India will immediately take U-turn and start playing both Jadeja and Ashwin in the same XI. With Kohli also ruling out pacer Shardul Thakur for this match in the pre-match press conference today, India should pick seamer Ishant Sharma and stick to their four-man fast bowling attack even if it comes at the price of having an elongated tail.
---