Thisara Perera retirement: Sri Lankan all-rounder announces retirement from international cricket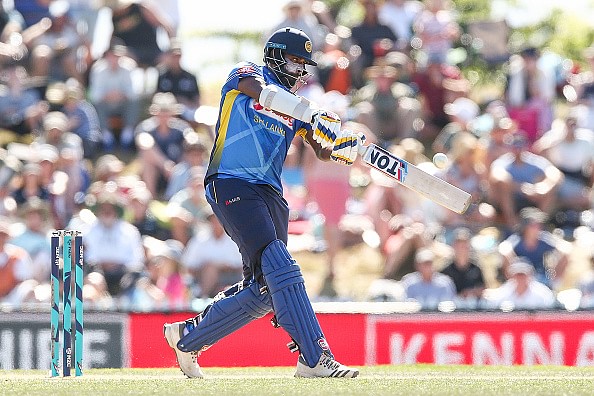 Thisara Perera retirement: The Sri Lankan all-rounder hung his boots from all formats at the highest level this afternoon.
Sri Lanka all-rounder Thisara Perera has announced retirement from international cricket after a 12-year long career at the highest level. Having made his international debut during an ODI at the Eden Gardens in 2009, Perera's last international appearance had come in the same format against West Indies in March this year.
Perera, 32, has primarily left behind a legacy of being a white-ball specialist. A genuine all-rounder, Perera was capable of hitting the big shots in the death overs and return to contribute with his fast-medium pace.
In 256 matches for Sri Lanka across formats, Perera had scored 3,745 runs at an average and strike rate of 20.92 and 118.58 respectively. In addition to his lone ODI century against New Zealand, Perera had also scored 14 half-centuries for Sri Lanka.
With the ball in hand, Perera had dismissed 237 batsmen at an average of 34.21, an economy rate of 6.11 and a strike rate of 33.5. Out of the 157 times that Perera bowled in ODIs, he had picked five wicket-hauls on four occasions.
Thisara Perera retirement
Despite expected to become a vital part of Sri Lanka's T20I squad with a couple of looming ICC T20 World Cups, it is understood that Perera retired after not being a regular part of the national team in other formats.
With a considerable amount of cricket left in him, Perera will continue to play franchise cricket around the world. Having played 290 T20s till date, Perera has a fair amount of experience when it comes to playing in these tournaments. Capable enough of contributing across divisions, it shouldn't be a surprise to see a freelancer Perera in the times to come.
Twitter reactions on Thisara Perera:
With Thisara Perera's retirement, 15 out of 16 members in the 2011 squad already retired. Only Mathews left.

The last Sri Lankan team to play an ODI World Cup final. pic.twitter.com/AWImSL82UO

— Sakun (@Sakun_SD) May 3, 2021
Sri Lanka Cricket has announced the retirement of Thisara Perera from international cricket with immediate effect. Perera has stated that he feels the time is right for him to step aside and pave the way for younger and more talented players #Cricket

— Saj Sadiq (@Saj_PakPassion) May 3, 2021
👑 #King #ThisaraPerera is super excited to be a part of #KingsFamily in the remaining matches of #HBLPSL6 🙌🏻#KarachiKings #YehHaiKarachi #ChampionsKaKarachi @PereraThisara pic.twitter.com/ByTClkNLGo

— Karachi Kings (@KarachiKingsARY) May 2, 2021
When Thisara Perera stormed into the ODI scene in 2010, it looked like SL had finally found a lower-order big-hitter. That 36* in his 2nd/3rd (?) game vs India was unforgettable!

Showed glimpses of brilliance but will go down as another unfulfilled talent.#TPRetirement🐼

— Estelle Vasudevan (@Estelle_Vasude1) May 3, 2021
For more cricket-related news, click here.
---
Share this article