DJ Bravo retires from international cricket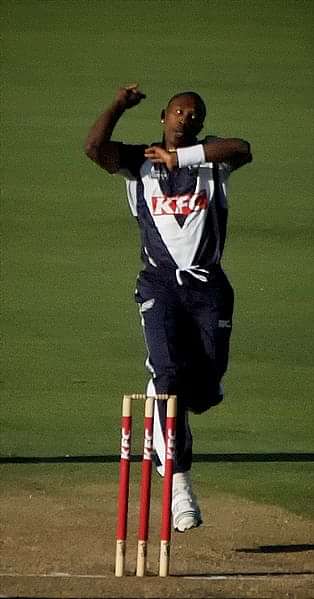 DJ Bravo retires from international cricket: The Windies' all-rounder has called it a day as far as international cricket is concerned.
Dwayne Bravo, one of the most renowned all-rounders of the last decade or so, has called time on his international cricket career. The 35-year old last played for Windies during the T20I leg of their tour of UAE in 2016.
In a media statement regarding his retirement, Bravo was quoted, "Today I want to confirm to the cricket world that I have officially retired from international cricket in all formats of the game. After 14 years when I made my debut for the West Indies, I still remember that moment I received the maroon cap before walking onto the Lords Cricket Ground against England in July 2004. The enthusiasm and passion I felt then, I have kept with me throughout my career."
Having retired from Test cricket in 2015, Bravo has now bid adieu to limited-overs format as well. That being said, he will continue his role of a freelance cricketer in T20 leagues across the globe.
"However, I must accept that for me to preserve my longevity as a professional cricketer, I must do as others before have done, leave the international arena for the next generation of players," he added.
Talking of ODIs, Bravo had last played for Windies during their infamous tour of India in 2014, when under the leadership of Bravo, the team decided to forfeit the tour.
As a 20-year old, Bravo had made his international debut in the first ODI of England's tour of Windies in 2004 at Georgetown. After three months, Bravo was seen making his debut against the same opposition at Lord's.
All in all, the two-time (2012 and 2016) ICC World Twenty20 winner Bravo represented Windies in 270 international matches, scoring 6,310 runs and five centuries, picking up 337 wickets and three five-wicket hauls and grabbing 149 catches across formats.
In the last couple of years or so, there were slim chances of Bravo making a comeback into the national side. A sheer entertainer on the cricket ground, his fans will remember him for his dual ability with the bat and ball.
Read some of the recent Twitter reactions on Bravo's retirement below:
Loading embed tweet https://twitter.com/FekhneWaala/status/1055340866213076992?ref_src=twsrc%5Etfw
Loading embed tweet https://twitter.com/TheYorkerBall/status/1055326178930638849?ref_src=twsrc%5Etfw
Loading embed tweet https://twitter.com/UsmanSwift/status/1055316794359967745?ref_src=twsrc%5Etfw
Loading embed tweet https://twitter.com/TrinisWe/status/1055281264998182913?ref_src=twsrc%5Etfw
Loading embed tweet https://twitter.com/ICC/status/1055345715407286272?ref_src=twsrc%5Etfw
---