Emiliano Sala: Rescuers consider possibility of footballer reaching life raft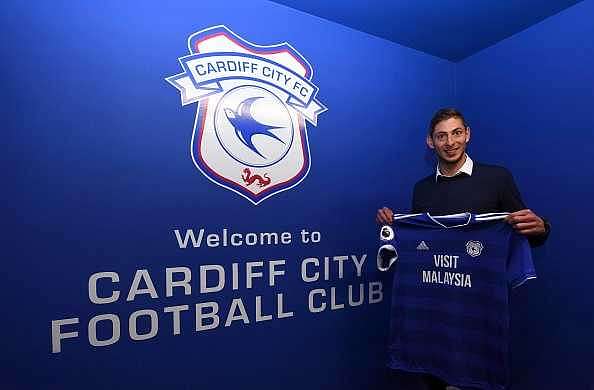 Emiliano Sala: After the civil aviation authority confirmed Sala's presence on the missing aircraft, the rescue operation is effectively in the process.
The concerns over Emiliano Sala have considerably grown as the aircraft remains missing two days after it lost contact.
The aircraft disappeared from radar at around 8:30 PM on Monday night. It was last detected near Casquets Lighthouse at the Channel Islands.
The rescue operation began immediately on Tuesday, and French civil aviation authority later confirmed that the Cardiff City footballer was in the aircraft.
It has now been confirmed by Guernsey Police that the rescue operation is considering four major possibilities:
They (Sala and the Pilot) landed elsewhere but not made contact
They landed on water, have been picked up by a passing ship but not made contact.
They landed on water and made it into the life raft we know was on board
The aircraft broke up on contact with the water, leaving them in the sea.
The rescuers further added that the current search operation is working on the premise that Sala and the pilot landed on water and reached the life raft.
"Our search area is prioritised on the life raft option. More updates as information becomes available," Guernsey Police said.
Loading embed tweet https://twitter.com/GuernseyPolice/status/1088036189045772288?ref_src=twsrc%5Etfw

Satellite imagery and mobile phone data is also being reviewed, but nothing has been spotted thus far.
Meanwhile, Emiliano Sala's girlfriend, Berenice Schkair also put out a statement on social media.
"I want to wake up and all of this to be a lie," she wrote.
"Please investigate because I cannot believe this accident. Don't suspend the search for bad weather when you only just found objects floating. I need to read that you have shown up.
Loading embed tweet https://twitter.com/BBCSport/status/1088024503832231938?ref_src=twsrc%5Etfw
Loading embed tweet https://twitter.com/nytimes/status/1088039902338605057?ref_src=twsrc%5Etfw
"I cannot believe they're suspending the search until tomorrow, they're losing time and aren't investigating. I feel impotent, I'm in a nightmare. I cannot stop thinking about you, Emi.
"Emi, my heart is broken. I still cannot understand it. I'm destroyed, I feel pain, fear, anger and impotence for not being able to do anything. I know you're strong. We are waiting for you."
In a separate post, she raised a rather disturbing concern. Schkair wrote, "Investigate the football mafia because I don't believe this was an accident."
However, the post was deleted later.
---