Clash Royale Deck: Which Clash Royale decks dominated the Bren Chong Cup?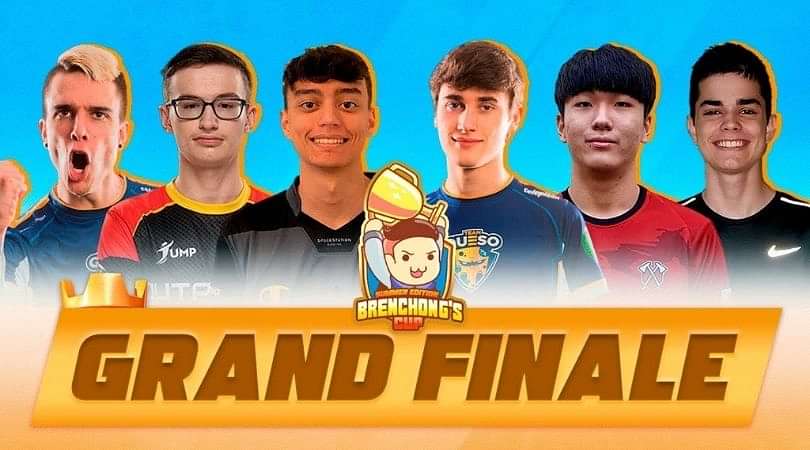 Clash Royale Deck: The Best Clash Royale Decks from the Brent Chong Cup for you to use.
Nobody could use the best Clash Royale decks in the game with quite as much skill as Ruben Gonzalez, the winner of this year's Bren Chong Cup. However, he was only one of a list of brilliant pros, all of whom used some of the best Clash Royale decks in the game to perfection.
So, let us have a look at which of the Clash Royale decks shone the most in the Bren Chong Cup and who used them the best.
Better than all other Graveyard Clash Royale Decks right now.
Starting off in the first place, with no surprises at all, we had the OP Barb Hut-Splashyard which has been meta for about 3 seasons now and still remains just as strong. Once you plant one or more of those huts down for a few seconds, the endless stream of barbarians become near impossible to handle and provide continuous tankage for potential graveyards on the tower. Apart from this, with the Knight-Musky combo, the deck also features the best defensive pair in the game right now. With low skill requirements and a high return, among many Clash Royale decks, this is an absolute beast.
Ruben, Jupiter King and IamJp used it frequently for their run to the quarter-finals and beyond.
Time for Bait to rise above other Clash Royale Decks!
Next in line are the Mortar Bait and Double-barrel Bait decks. Yes, boys! This September, Mortar bait is back in the meta! Having shown very promising signs towards the end of last season, this season, Mortar Bait has come into full bloom. The secret to the deck's success is quite simple. A great defensive combo with the Knight-Musky pair (same as above!), a tanky Mortar and a very quick cycle! This Mortar Bait is one of a few Clash Royale decks among bait that gets stronger in double and triple elixir.
As far as best performers of this deck in the Bren Chong Cup are concerned, Igor aka the Mortar Master and Airsurfer were the very best!
The double-barrel bait, though not as good as it's above-mentioned friend, is still a great option as the tournament showed recently. The extremely quick cycle allows you to apply intense pressure early on and the Inferno Tower can shut down most pushes in single and double elixir. Moreover, if by chance, your opponent does not have enough bait counters in a match, that match is a guaranteed win.
Watch out for Xbow decks though, particularly 2.9, as that can be this deck's major handicap. Although, there's very little chance of that happening in this Wham-Bam-Spam meta.
Loading embed tweet https://twitter.com/ReVoLAimaR/status/1303490281208242176?ref_src=twsrc%5Etfw
The Major Deck Surprises.
Not all Clash Royale decks managed to shine in the Bren Chong Cup, however. But that does not mean they are bad decks. The very popular RG Cycle and OG Splashyard were two such cases.
The primary reason nobody used the RG cycle had nothing to do with its potential, but its predictability. The deck is so popular by now that everyone expects it and builds counter decks to it. So, the pros chose to stay away from the big hairy dude and his portable cannon for the most part. As far as OG Splashyard is concerned, it still continues to be a good deck however, it is getting repeatedly outshone by the Barb Hut Graveyard deck these days.
Overall, the Bren Chong Cup Summer Edition turned out to be a fantastic tournament with a great finish. For all of the Clash Royale players and fans out there, there's lots to learn from watching these games.
Catch the entire coverage of the Bren Chong Cup at: Rich Slaton – Bren Chong Cup SE.
That's it for today. Stay tuned for more and Keep Clashing!
---