AWS F1 Fastest Drivers: Who is Heikki Kovalainen, and why is he in the list of Fastest F1 Drivers of all time?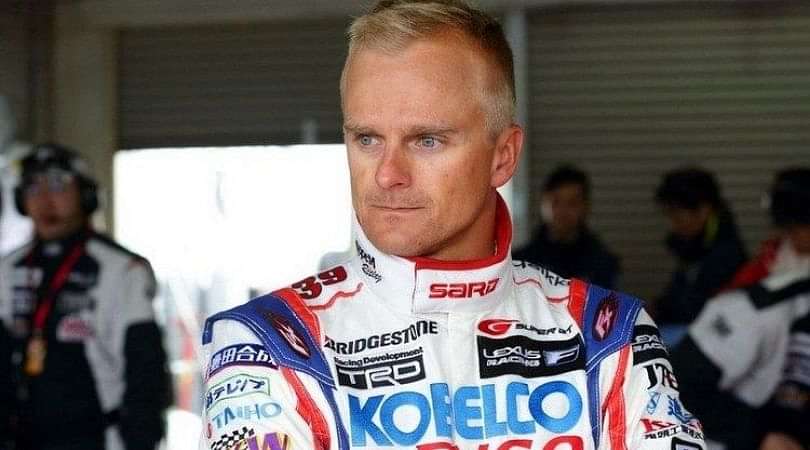 AWS F1 Fastest Drivers: Heikki Kovalainen's inclusion in the Top list of the Fastest F1 Drivers of all time has created an uproar.
The AWS-F1 Fastest F1 Drivers findings have created a social media uproar after Heikki Kovalainen was included in the list. The Finn is 8th on the list, ahead of the likes of World Champions Sebastian Vettel and Kimi Raikkonen. The latter did not even make it to the Top 10 of the list.
Kovalainen has raced in F1 for the likes of Renault, McLaren, Lotus and Caterham, grabbing a single win in his entire F1 career. He won that particular races in a McLaren-Mercedes in the 2008 season, when Lewis Hamilton was his teammate. The reigning champion Hamilton has made it third on the list, behind legends Aryton Senna and Michael Schumacher.
Kovalainen, on his part, is not even the greatest Finnish driver in Formula 1. Mika Hakkinen with two tites, Raikkonen with one, and Valtteri Bottas have tasted much more success in F1. Shockingly, none of the three made it to the Top 10 of the list.
Also read: Kimi Raikkonen is now the 'most experienced driver' in Formula 1 history. 
Loading embed tweet https://twitter.com/AdamWinch_/status/1295659687912910850?ref_src=twsrc%5Etfw
F1's Top 10 list and justification
| | | |
| --- | --- | --- |
| Rank | Driver | Gap to Leader (in secs) |
| 1 | Ayrton Senna | Leader |
| 2 | Michael Schumacher | 0.114 |
| 3 | Lewis Hamilton | 0.275 |
| 4 | Max Verstappen | 0.28 |
| 5 | Fernando Alonso | 0.309 |
| 6 | Nico Rosberg | 0.374 |
| 7 | Charles Leclerc | 0.376 |
| 8 | Heikki Kovalainen | 0.378 |
| 9 | Jarno Truli | 0.409 |
| 10 | Sebastian Vettel | 0.435 |
Formula 1, on their part, released a statement where they spoke about the rationale behind the findings. They specify the point that the results are based on qualifying, and not on race day speeds. How drivers perform vis-a-vis their teammate has also been taken into account during the data analysis process.
"By comparing team-mates in qualifying sessions, the machine learning-based tool focuses on a driver's performance output. It helps in building a network of team-mates across the time-range, all interlinked, and therefore comparable."
Remarkably, the results are based on data from 1983 to 2019, but they call it the list "of all time". No wonder there has been so much hue and cry since it was released.
---