Azerbaijan GP cancelled for 2020 season, reports claim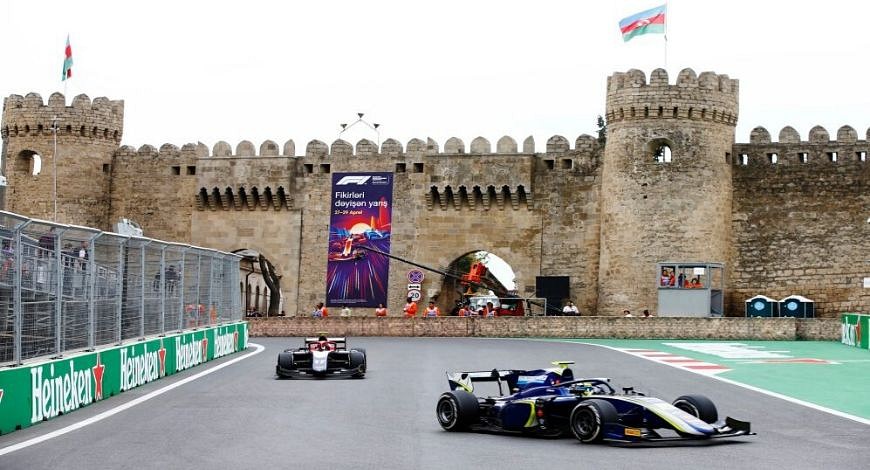 Azerbaijan GP 2020 set to be cancelled amidst the Coronavirus spread concerns, Sochi ready to put in their steps for two races.
On Monday Formula 1 announced the list of 8 scheduled races with a notice that further schedule will be updated in the coming weeks, but before something is done by them.
A report by the ru.motorsport.com claims that the Azerbaijan Grand Prix which was listed to be organized this season will most probably be cancelled by the authorities.
The official cancellation of the Grand Prix of Azerbaijan will be announced no later than next week, the decision comes amidst the fears of Coronavirus spread in the country.
If these rumours do turn out to be true then, Baku will be the fourth city to cancel their Grand Prix, before it Australian GP, Dutch Gp, French GP and Monaco GP were cancelled by their respective authorities. Meanwhile, Singapore GP is also rumoured to be cancelled.
Meanwhile, six other GPs announced the postponement of the races. But as of now, Austria, Hungary, Great Britain, Belgium, Spain and Italy are set to organize the races.
All of the above races will be behind closed doors, with a view of including the audiences once the situation related to Coronavirus improves across the world.
Meanwhile, Russia is trying to enter into the F1 calendar with Sochi, as official representative claimed that the track is ready to host two rounds of the season.
Also read: Lewis Hamilton: Mercedes reveal plans for Hamilton's future with the team
"At present, we are working with colleagues from Formula 1 on various options for holding the Russian Grand Prix. This applies to both the format of the race and the number of stages. If necessary, we do not exclude the possibility of a double stage. 
"Sochi has an excellent modern infrastructure that our partners appreciate, as for the organization, the professional team of Rosgonok is ready for several racing weekends in Sochi."
---