Haas Politics Blamed for Exploiting Michael Schumacher Absence Amid Brutal Mick Schumacher Sacking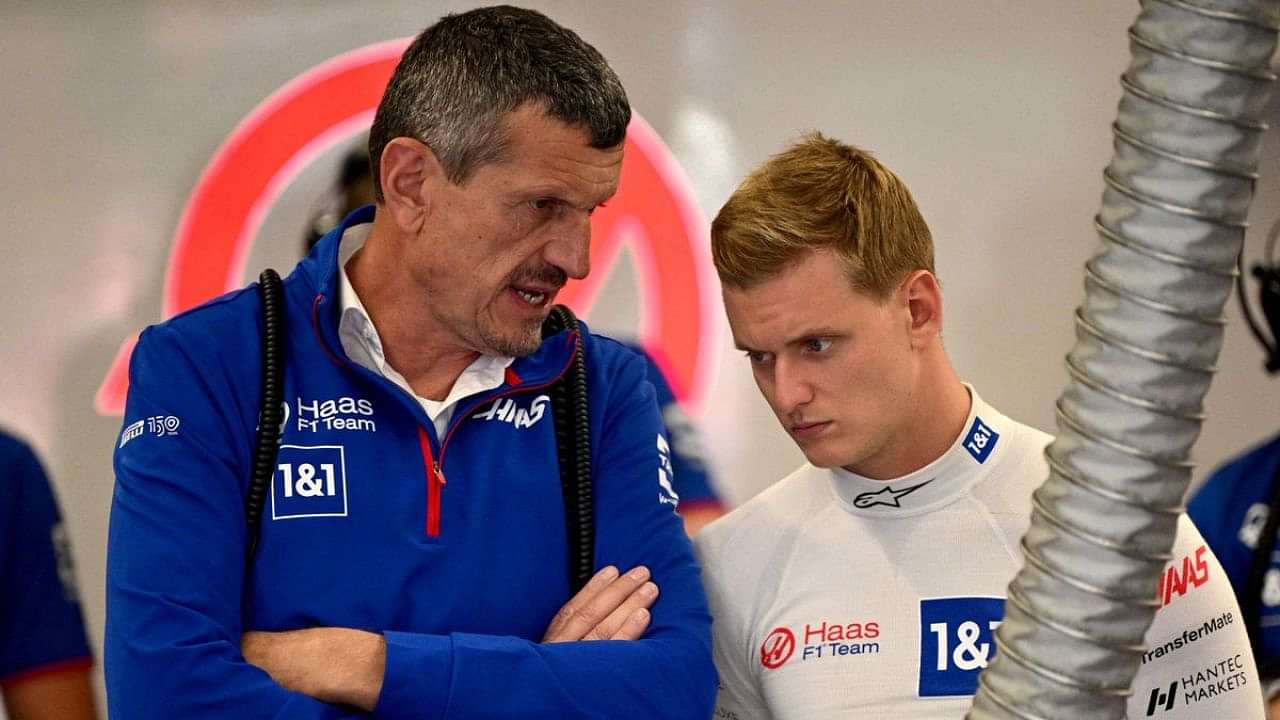 After two seasons in F1, Mick Schumacher had to bid farewell to the track and settle for a role as a reserve driver for Mercedes. Many didn't agree with Haas' decision to let him go for many reasons, but mostly because the driver wasn't given a fair chance to show his true potential. Additionally, the environment within the team had switched, with heavy exchanges taking place between Steiner and Schumacher.
F1 Godfather Bernie Ecclestone believes things would have been different if Michael Schumacher could guide his son over the course of his career. It's a wish Mick had also expressed in the past, especially when things got rough at Haas.
Further, Ecclestone shuts down the team while naming another F1 outfit that would've treated the then-rookie better.
Bernie Ecclestone Slams Haas for Poor Mick Schumacher treatment
Ecclestone reflects on what could have been with Michael in the picture, just to lead the newbie in the right direction; especially when Mick got lost navigating the politics of the sport.  Holding Steiner responsible for the horrid turn of events, Ecclestone continues, "He was on the wrong team. Red Bull would have been better for him. There, they would have cared more for him and built him up."
Loading embed instagram https://www.instagram.com/p/ClDKvBqpQLJ/?utm_source=ig_embed&utm_campaign=loading
Further, in response to the public berating on Steiner's part, Ecclestone stands by Mick's talents. "The burden of his name is heavy;" Ecclestone thus believes it will be difficult for Schumacher to find a seat with a winning team.
However, after experiencing what it's like with a team at the bottom of the grid, Schumi Jr now dons the overalls of a team with 8 F1 championships. Albeit a reserve driver with Mercedes, studying in the shadows of Lewis Hamilton and under the mentorship of the ever-suave Toto Wolff, Mick has a bright future ahead of him.
Also read: "In the same way we let Nyck de Vries go": Toto Wolff admits possibility of Mick Schumacher joining Red Bull in future like Dutch driver
Looking at Esteban Ocon, who was also in a similar situation after being sacked by Renault, is now a Grand Prix winner with a secure F1 career. Surely Wolff will work his magic with Mick as well.
Mercedes makes one promise to Mick
Toto Wolff clearly sees what Ecclestone does. When signing Mick into the team, he made it clear that Schumacher just needs a good environment to hone his skills, after which "he can be a good racing driver in a permanent seat in the future."
The way drivers like De Vries and Ocon have made careers after their roles as reserve drivers at Mercedes, Mick has a similar hope to look forward to at Mercedes. With the right team and at the right time, it won't be long before we see Schumacher doing his best to prove Steiner wrong.
With Hamilton and Wolff's unconditional support, and a fair shot to prove himself, could the Schumacher-Mercedes pairing make history?
---