F1 Teams want investigation into Haas-Ferrari relationship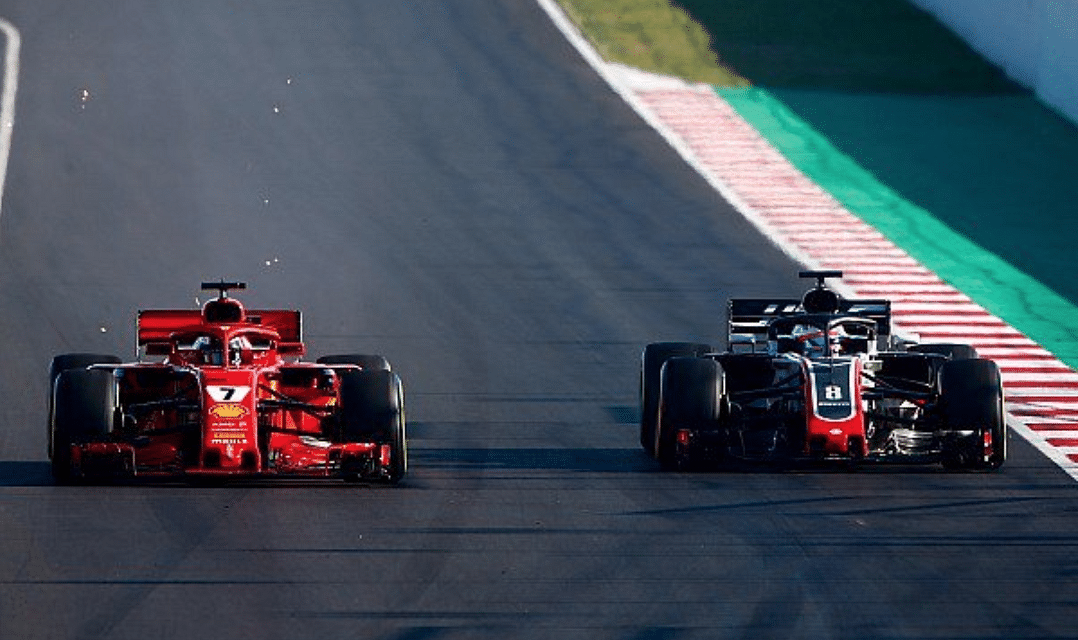 Haas' brilliant show during qualifying at the Australian Grand Prix has left a few F1 teams question the Haas-Ferrari relationship, as Haas' pace was certainly way more than expected.
The Haas drivers had ended qualification on the 4th and 5th spot, ahead of Danile Ricciardo in the Red Bull.
However, two pit-stop blunders, wherein the pit crew did not quite fit the wheels correctly in, meant that Haas' promising start to the season suffered a nosedive just one day after that brilliant qualifying session.
Ferrari supplies Haas with parts that it does not need to build itself. Ferrari also allows Haas' chassis partner to use its wind tunnel.
Teams are supposed to manufacture and design the aerodynamic surfaces on their own and passing on of information is forbidden.
Chief Operating Officer of Force India wants these restrictions to be reaffirmed and wants it to be a major discussion point in the next strategy meeting of the F1.
He has expressed concerns over Haas' pace, saying that it can 'only be magic', as to how they have progressed in one year.
"I don't know how they do it, it's magic," he said.
"It's never been done before in Formula 1.
"I just don't know how it can be right that someone who's been in the sport for a couple of years with no resource could produce a car [like this]… does it happen by magic?
"If it does, I want the wand." he added.
Zak Brown too has expressed suspicion over the Ferrari-Haas relationship but concedes that all the investigation needs to be left to the FIA.
"I don't have any evidence" he said.
"We all know they have a very close alliance with Ferrari and I think we just need to make sure it's not too close.
"There could be some influence, there's certainly some parts of the car that look very similar to last year's car.
"But that's for the engineers and the FIA to look at more closely." he added.
Szafnauer wants FIA to reinforce and clarify the rules  in the next strategy meeting so as to ensure that all teams are on the same page with respect to the concerned regulations.
"All the aerodynamic surfaces have to be your own," he said.
"If they're not, I don't know how you can tell unless you start investigating.
"Scrutineering only tells you that it fits within the boxes of the regulations.
"Is it yours or somebody else's [idea]? That's the real question. And I don't know the answer to that.
"Maybe it is their own, it's just suspect – how can you gain that knowledge without history and the right tools and people?" he added.
---