Fantasy Premier League Scout: Fantasy Tips for Gameweek 4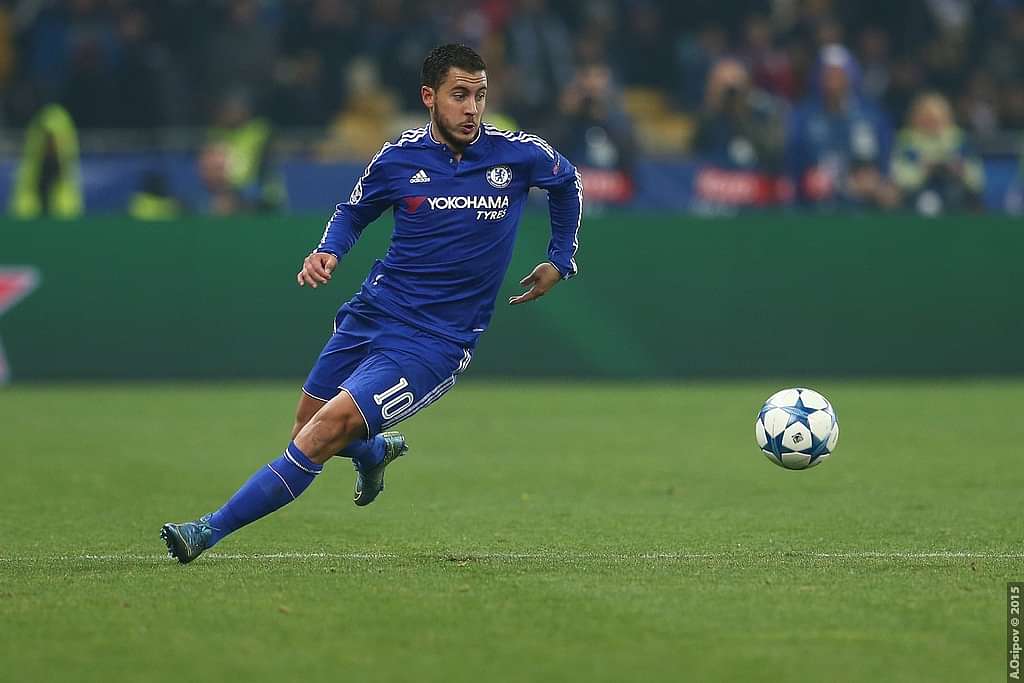 The international break has finally jumped back into the cave it belongs and football fans are coming out of their pseudo hibernation. The 2 week period has always been a pain, for both clubs and fans. Clubs lose out on the momentum they built up during the first 3 games and fans just hate the international break for not getting to see their club play on the weekend.  (Fantasy Premier League Scout)
So, just take a moment and rejoice that this weekend is going to make you feel at ease again, this weekend is going to help you realize your love for your club once again, and this weekend will just help you feel that your life is complete. (Fantasy Premier League Scout)
The big Manchester Derby has been hogging all the limelight as the two star studded Manchester clubs would be vying for supremacy in the early stages of the Premier League. So much history between the two clubs and most recently there is so much history between the two managers as well. There could have been nothing better to warm you up for a weekend of some thrilling football.
With football, returns our very own Fantasy Premier League and it is time you sorted your teams out once again before you start languishing at the bottom of your private league and ultimately give up on it until next year. Don't be like Liverpool fans here, read on and make this year, your year.
So, I have just one free transfer for this gameweek!
Goalkeeper
I'll stick with David De Gea as my keeper despite him having a tough fixture this weekend because ehe has relatively easier fixtures in the next 3 gameweeks. Also, with United playing at home and Mourinho always keeping things tight at the back, I wouldn't be surprised if United manage to snatch a clean sheet. Aguero's absence too will have a huge role to play in it.
But if you want to get in Zlatan into your side because Aguero is injured, you can leave out De Gea and get in Ben Foster. With Tony Pulis in charge of West Brom, you can rest assured that they will be defensively very solid and should be able to muster a clean sheet. Also, their next 4 fixtures (Bournemouth, West Ham, Stoke and Sunderland) don't seem that daunting.  (Fantasy Premier League Scout)
Defenders
Luke Shaw, Wes Morgan and Jonny Evans make up by back 3 in my starting XI. The other two defenders that I have are Friend and Paredes both of whom will be used as backups only.
Shaw has has a very strong start to the season, flying down the left flank and not letting any ball pass through him. It has been very difficult for opposition right wingers to put balls into the box as Shaw has been breathing down their neck all the time. Stick with him for the entirety of the season.
Wes Morgan has been solid at the back leading his side with a lot of passion and strength. He has also been able to chip in with the odd goal and assist and with Leicester not being very leaky at the back, I think it is worth to give him a go for another gameweek.
Jonny Evans is going to operate under the Tony Pulis regime and thus you can expect a lot of solidity and no nonsense defending from him. West Brom have a failry easy next 4 fixture and thus you can expect at least 2 clean sheets from them in the coming month.
Midfielders
The midfielders haven't really set the Premier League on fire this season but should be getting into their groove as the season progresses.
Now, I already have Hazard, Silva, Barkley, Kante and Pogba in my team in this category.
Hazard has probably been the brightest of all midfielders, making those incisive cut ins and feeding balls into the box at will. He has rediscovered his form from the 2014-15 season and if he keeps playing in a similar way, he'll be back up there with the likes of Suarez, Neymar and Bale.
Silva hasn't really lit the Premier League on fire this season, but it has more to do with just not being able to deliver that final ball. He has remained very influential in the build up to all of City's goals. It's just a matter of time that it clicks and Silva becomes ones of the best value for money buys this season.
Barkley has looked lively too and hopefully he can carry his form forward this year, rather than just showing that spark for a certain part of the season. I have invested in him and I feel I'll stick to him for at least 3 gameweeks, even if he doesn't perform very well.
Pogba has given United that fear factor in midfield. They look a lot more commanding now and Pogba has had a major role to play in that. His box to box runs and cleaver dribbles are a refreshing sight and Old Trafford will be hoping he can replicate that tomorrow against City.
Kante is a backup midfielder that I would be using for a large chunk of the season. He can give you a surety of 3 points almost every time he turns up and at a meagre price I think that is a great value for money pick. (Fantasy Premier League Scout)
Forwards
This is where I use my free transfer. I get in Zlatan Ibrahimovic for the suspended Sergio Aguero !
Ibra has felt at home in the Premier League, something that not a lot of experts had predicted. But, boy has he proved all of them wrong. Clever touches, strikes from a distance and headers; Ibra is completely owning the Premier League at the moment. And with the history between him and Pep, I am sure Zlatan would be very pumped up for tomorrow's game!  (Fantasy Premier League Scout)
Negredo and Gray make up the other two in my front three.
Both these players have been brilliant upto now with Negredo slightly edging Gray. The physicality that these two players bring to the table is immense and with their pace going forward, they can torment defences at will.
Captain: Eden Hazard
 Hazard has looked very promising this time, skipping past defenders and cooly slotting goals. With an easy fixture against Swansea, I expect him to be on scoresheet.
---