Fantasy Premier League Scout: Tips for Gameweek 1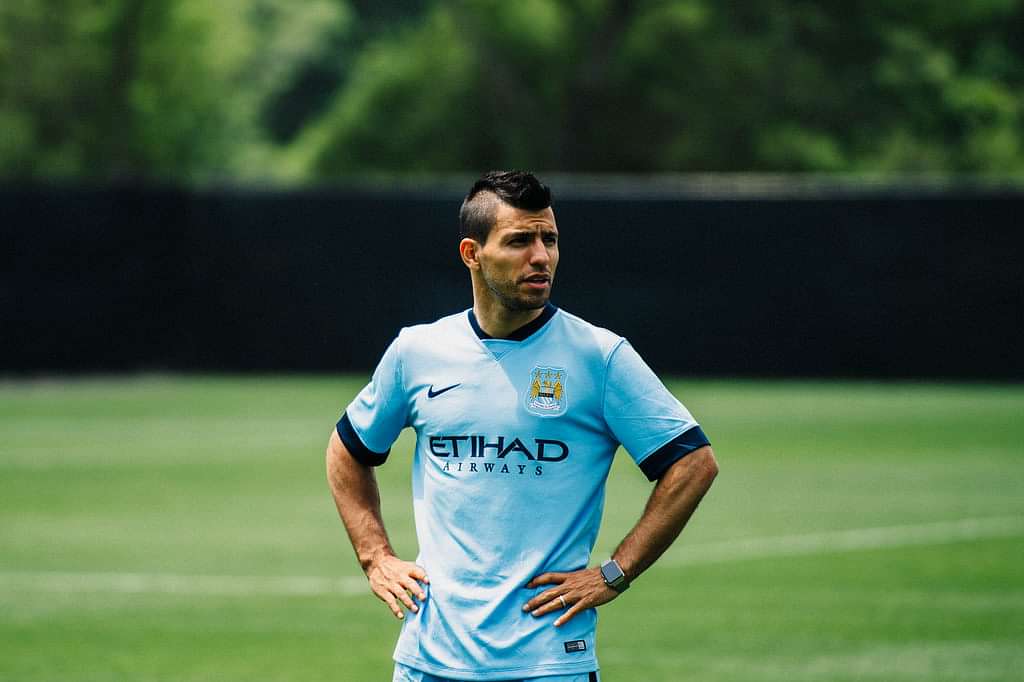 It's that time of the year when football fans all over the globe start planning their lives around Premier League games. Weekends would no more mean a 48 hour period when people blow off steam, it will be something that would help people embrace their emotions by passionately cheering for their clubs. And with the Premier League, returns the Fantasy Premier League, something that gives every fan an opportunity to get a taste of the managerial aspect of football. And who doesn't love owning something? Who doesn't want to be in charge of making decisions regarding something that he/she is passionate about? How about the ultimate Fantasy Premier League Scout?
And this is where we come in. We help you make those decisions better, we make you realize your potential as a team manager and we help you enjoy the Premier League like never before.
The Fantasy Premier League is up and running and the new UI promises to make the Fantasy experience even better this time.
 Rules
A team of 15 has to be made; 2 Goalkeepers, 5 defenders, 5 midfielders and 3 strikers. You'll need to select your first XI 1 hour before the first game of that gameweek in order for your team changes to be applicable for that particular gameweek.
The Fantasy Premier League has continued with the three chips that were introduced last time round, All out attack- Allowed to play just 2 defenders, Bench Boost- Points of all 15 players will be considered and Triple Captain- Points of the captain will be tripled instead of doubled
All three of these chips can be played in any gameweek and can be played at once as well. (fantasy premier league scout tip)
Other than that there is also the Wildcard option, which can be used two times during the entire season, once before January, and once after that.
Read on for the Fantasy Tips !

Goalkeeper
David De Gea is the best keeper in the world at this stage and combining that with Mourinho's inclination towards always being very compact in defence, the Manchester United keeper seems the best bet for thegoalkeeper's slot.
With Man Utd not playing any top-flight club in the first 3 games, he should be able to provide you with at least 2 clean sheets.
Always, opt for goalkeepers after analyzing the defence of a side because even a superb goalkeeper could render useless if the defence shielding him is not upto the mark. With Bailly, Blind, Smalling, Shaw and Valencia providing the shield, De Gea's goal looks more than secure.
For the second keeper I opt for any of the 4 million worth keeper because I don't think I'll ever be benching De Gea, no matter what the opposition. Thus, I pick Pickford, as he scored the most number of points amongst all 4 million worth keepers.
Defenders
Wes Morgan is the first defender I bring in to the side. He led Leicester to the title last time round in an emphatic fashion and though Vardy and Mahrez hogged all the limelight, it was Morgan's presence in the back 4 that held together the side and help them grind out all those 1-0 victories towards the end of the season. At 5 million he is more than a bargain. Get him in!
Johnny Evans is a stout defender and under Tony Pulis's compact defensive structure he should be able to garner a lot of clean sheets during the course of the season. Again, he is a good value buy at 4.5 million.
Now, for the third defender you can get either Kyle Walker or Luke Shaw. Considering the fixtures, I get in Shaw as United don't face any hefty opposition before the 4th game week whereas Tottenham will be up against a renewed Everton and Liverpool.
The last two defenders have been selected with respect to the cost constraints. George Friend and Juan Carlos Paredes. (fantasy premier league scout tip)
George Friend is a Boro fullback who played a huge role in Boro making it to the Premier League after a long time. He is brilliant going forward and is a no nonsense defender. Again, with Boro not facing any top 5 team in the first 5 gameweeks, Friend can/should give you at least 2 clean sheets.
Juan Carlos Paredes is worth 4 million and is my final pick for this category. He won't be featuring in my starting XI and is only kept as a backup option.
Midfielders
 David Silva is the first midfielder that I draft into my side. Worth just 9 million, David Silva, according to me, could be the best buy of this season. His trickery, composure and passing range make him one of the most fearful midfielders in the business.
Eden Hazard is my second pick for the midfielder slot. While he was seriously off colour in the last season, the Euros and the pre season has helped him find that long lost form that made him one of the most feared attacking midfielders in the world. He has fallen down the pecking order with just 17% managers opting for him; he could be your trump card for this season.
Dele Alli came to the forefront in the last season when he and Kane joined hands to push Tottenham over the line for the Premier League Title. But Alli got banned for the last few games and Tottenham finished 3rd, thereby emphasizing Alli's importance.
Roberto Firmino is exciting, he plays with pace and trickery and with the influx of Mane into the side, he will be able to create and score more for Liverpool. This exciting Liverpool side under Jurgen Klopp should be full of goals and life and I am sure Firmino will have a huge role to play in it.
My last midfielder will be N'Golo Kante, which purely a value buy and I expect him to provide me with an average of 3 points all season. Kante is not the ideal 'Fantasy' player as there are no points for the influence a player has on the outcome of the game and neither are there any points for the number of interceptions made.
Forwards/Strikers
Sergio Aguero will be my first pick for this category. Despite missing out on so many games last season, this maestro was able to garner 24 goals and gift Fantasy managers with a bucket load of points. But he has to remain fit otherwise it could turn out to be very frustrating. At 13 million he is an expensive buy for sure but he could make you regret big time if you leave him out as once he is on song, he doesn't score less than 2 goals a game!
So much has been said and written about Andre Gray. This Burnley sensation has helped the League 1 side get promoted to top flight football and his pre season form showed that this year is going to be no different. He is sure to be amongst the goals and could be another trump card/differentiating factor for your side. Also, at 6.5 million he is a must have. (fantasy premier league scout tip)
Alvaro Negredo is my third striker. Middlesborough have pulled a rabbit out of the hat by bringing in this Spanish beast. He fell off the pecking order during his time at City but during his short tenure he showed us what he is capable off. Boro have been paying some exciting football and Negredo should be at the helm of it for this entire season.
Captain: Sergio Aguero
With City playing Sunderland at home this is a no brainer.
PLAYING XI:
De Gea
Luke Shaw, Wes Morgan, Johnny Evans
David Silva, Roberto Firmino, Eden Hazard, Delle Ali
Sergio Aguero, Andre Gray, Alvaro Negredo
---