Five of the Most Famous Tennis Meltdowns !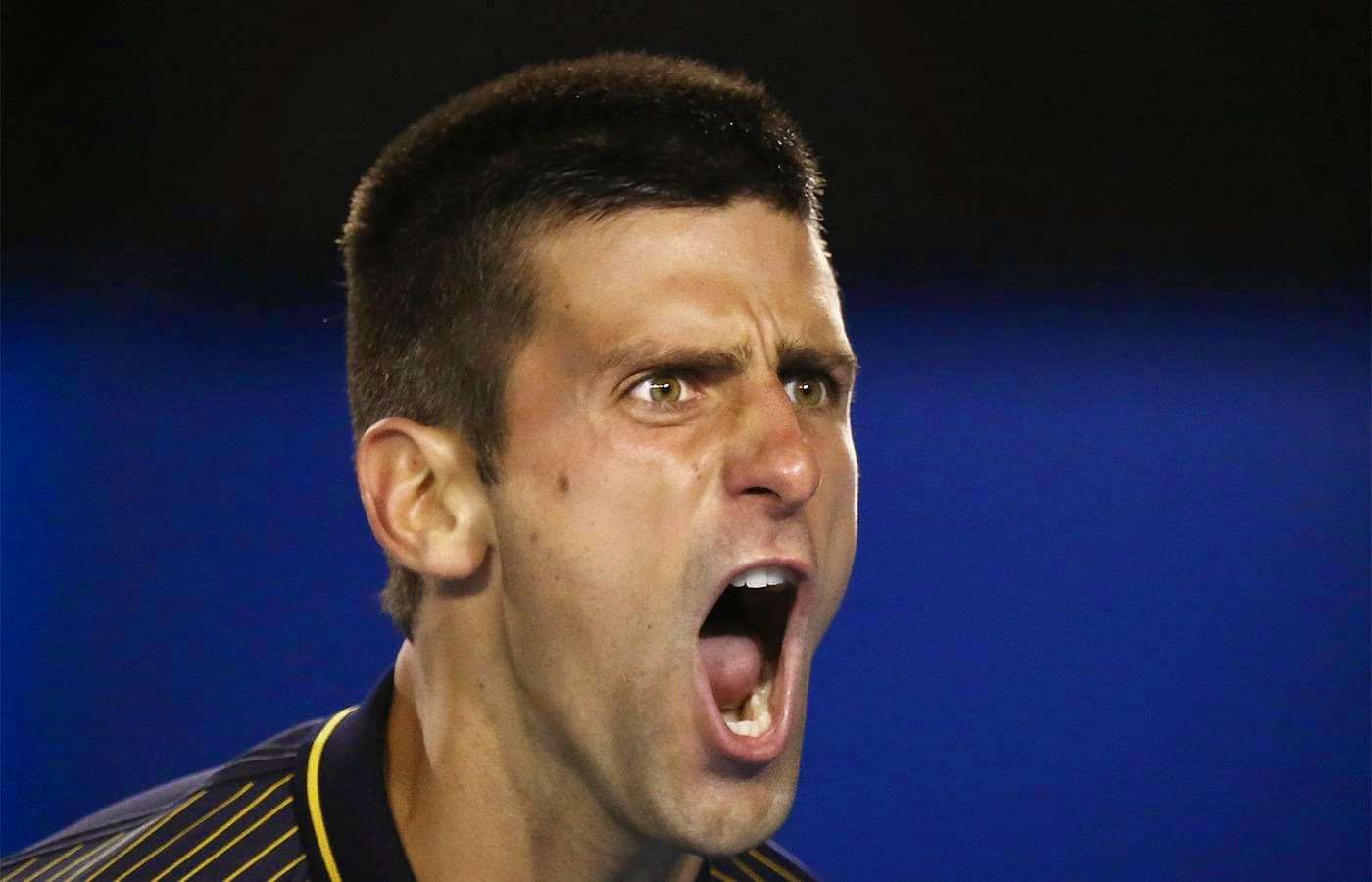 Novak Djokovic lost his head during his semi final loss to Roberto Bautista in the semi finals of the Shanghai Masters last night. He broke his racket to bits and then went on to tear his shirt in frustration as his emotions got the better of him. He is not the first and certainly wont be the last to do so. (most famous tennis meltdowns)
Tennis is a a game that is high on passion and played by proud athletes who hate to lose. But losing is part and parcel of tennis just like it is for any game. But not all players take losing too kindly which has led to some crazy meltdowns on the court.
In addition to being a superb player, John McEnroe was famous for his outbursts and meltdowns on the tennis court.
Here are 5 of the most famous tennis meltdowns in tennis history !
5) John McEnroe – I
John McEnroe makes his first entry at number 5.
One of his biggest outbursts occurred in Stockholm in 1984. Frustrated, and a set down, Johnny Mac swept a load of drinks from a pitch-side table with his racket (and a pretty decent swing it must be said) before calling the umpire a "jerk".
Unfortunately for John, the King of Sweden was sitting just a few rows away and was covered in glass and juice!
But he saw the funny side and didn't demand swift vengeance. (most famous tennis meltdowns)
4) Serena Williams
A line judge unfortunately faced the wrath of Serena Williams in the 2009 US Open.
You wouldn't like her when she's angry, as that line judge at the 2009 US Open in Flushing Meadows found out when she infuriated the 27-grand slam title winner.
Williams threatened to take a tennis ball and place it somewhere very uncomfortable !
Bet the line judge did not expect that from the legendary Williams!
3) Xavier Malisse
Xavier Malisse may be a talented player but his antics in Miami in a match against David Ferrer did not paint him in good light. (most famous tennis meltdowns)
Malisse screamed and raged at the officials for the smallest of reasons. Malisse also threw a ball at a line judge, kicked over a chair and smashed his racquet, in an emotional outburst.
This meltdown cost him dearly as he was given a four-week ban, stripped of $13,290 in prize money and fined $7705.
2) Mikhail Youzhny
The 2008 Miami Masters will be remembered for one very specific incident.
Russian star Mikhail Youzhny smashed himself in the head repeatedly after losing a point to Spain's Nicolas Almagro.
He then proceeded to bleed from the wound, which made him look like a scary figure from some horror movie.
Oh and by the way he went on to beat Almagro 7-6 (6-4) 3-6 7-6 (6-4). So I guess it worked!
1) John McEnroe – II
And finally we come to arguably the most famous tennis meltdown in recorded history. And no prizes for guessing who tops our list. (most famous tennis meltdowns)
During his first round game with Thomas Gullikson at Wimbledon, John McEnroe completely lost it with veteran umpire Ted James after a line call.
He yelled his now famous lines "you cannot be serious" and "chalk flew up" and finished by calling called James "the pits of the world".
Quite the drama queen!
---