Five of the most high profile doping cases in tennis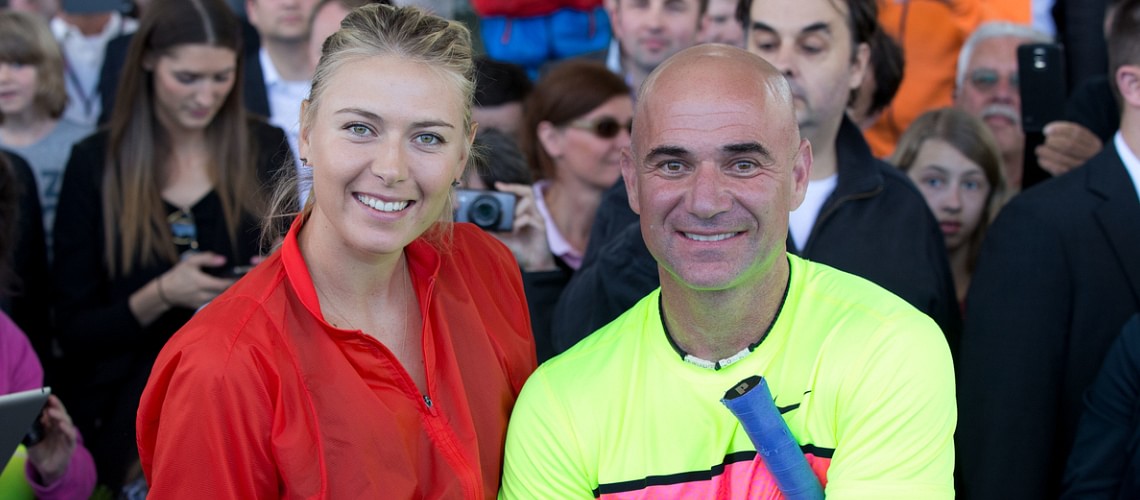 Maria Sharapova shocked the world last year when she announced that she had failed a drug test just prior to the Australian Open. Sharapova claimed innocence and fought for her case which she eventually won. Now she will take part in Stuttgart Open after receiving a wild card entry in to the competition. With the Russian now back in action now would be a good time to look at some of the most high profile doping cases in tennis.
Sharapova's return has not been well received by many of her peers. The fact that she got a wildcard entry in spite of having failed a drug test is considered scandalous by many notable tennis athletes such as Simona Halep and Alize Cornet.
But Sharapova did get support from former world number one Kim Clijsters. Clijsters believes that Sharapova has paid her dues and now it is time for her to shut up her crictics by playing some of the best tennis of her life.
While Sharapova has managed to return, not all those players who failed a dope test managed to salvage their career. Here are five of the most high profile doping cases in tennis.
5) Marin Cilic
Cilic was banned for nine months after he failed a drug test during a tournament in Munich in 2013. The International Tennis Federation said that traces of   banned stimulant nikethamide were found in a sample that he gave for testing.
Cilic was shocked and tried to appeal for his innocence. He took his case to the Court of Arbitration of Sport arguing that it was only a byproduct of the stimulant that was found in his sample.
He won the case and his ban was reduced to four months. On his return, he won his first Grand Slam at the US Open in the following year.
4) Richard Gasquet
Richard Gasquet was banned for 12 months by the International Tennis Federation after he tested positive for cocaine.
Gasquet took his case to the Court of Arbitration of Sport and said that he was not guilty. He said that the substance must have entered his system after he kissed a woman at a nightclub.
Gasquet was found to be innocent and was then cleared of all charges.
3) Victor Troiki
The case of Victor Troiki was an interesting one to say the least. Troiki was asked to take a blood test just before the Monte Carlo masters in 2013, but he refused. He cited his phobia of needles as well as him feeling unwell that day as the reasons for not taking the blood test.
He was then banned for 18 months which was then reduced to 12 months on appeal. Troiki was shocked as he claimed that the officer in charge told him that he could take the test the following day.
Novak Djokovic came out in support of his friend and also said that he had lost faith in the system after this incident.
2) Martina Hingis
Matrtina Hingis was destined for greatness as a tennis player. But she took the decision to retire at just 22 which brought an abrupt end to her career.
She returned two years later but then was tested positive for a metabolite of cocaine in 2007. The ITF banned her for two years.
Not to be undone, Hingis made another return in 2013 and proceeded to become the top ranked doubles player in the world.
1) Andre Agassi
Andre Agassi's autobiography is one that every sports fan should read as it makes for a compelling insight into the life of the legendary American.
The biggest revelation out of his book was the fact that Agassi failed a drug test in 1997 and lied to the authorities in order to escape the punishment. He wrote a letter saying that he had taken the crystal meth by accident.
The authorities believed him and this was kept a secret for the rest of Agassi's playing career.
---