For one final time, Giroud sacrifices himself for the greater good of Arsenal FC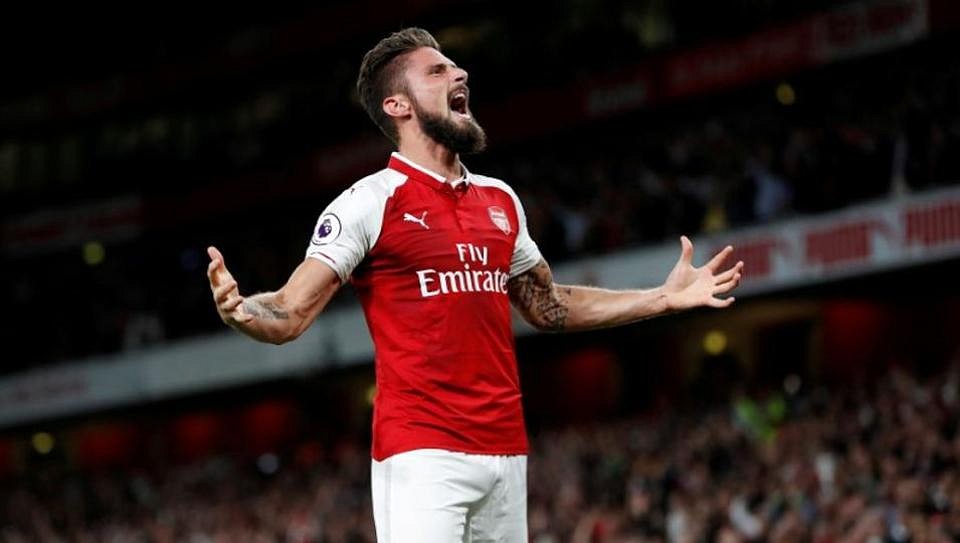 Pierre Emerick Aubameyang will soon be announced as Arsenal's record signing, as Arsenal fans will rejoice at attaining one of the most exciting forwards in world football. But it comes at the price of Arsenals' number twelve, Olivier Giroud.
Let's break down one of the most bizarre merry go rounds in world football.
Borussia Dortmund are willing to sell Aubameyang to Arsenal only if they are able to secure a replacement first, with Chelsea's Michy Batshuayi their primary target.
Conte has no issues in letting Batshuayi go, as he is desperately trying to find someone who could support Alvaro Morata in attack. The Chelsea man is looking for a big target man up front, who could score goals and be a great option from the bench.
In comes Olivier Giroud.
So basically it comes down to Arsenal letting Giroud go in order start this chain of events which sees them eventually bring in Aubameyang. This deal has split the Arsenal fan base, as they are not sure what to make of their club selling one of their club's highest scorers to their London rivals.
Giroud for his part has always been loyal to Arsenal, even when the fans did not reciprocate to him. For some reason, Gooners never really loved the Frenchman, as they always pointed out what he lacks as opposed to what he brought to the team.
Arsenal have always had a rich history of strikers at the club, with the likes of Bergkamp, Anelka, Henry and Van Persie playing their trade in front of Gooners over the years. Fans were used to seeing their striker being the talisman, the one that would score the goals and win matches for them all on his own.
Giroud though was never that sort of player, the Frenchman was never going to beat three men and send the ball into the top corner. He was never going to fill the highlight reel of a YouTube video, nor was he going to set the Emirates alight with some wizardry on the ball.
What he did do was score important goals, and always put the team ahead of himself. Giroud is one of the select few players who have scored over 100 goals for Arsenal FC, something that should never be overlooked.
Only Henry, Van Persie and Walcott have scored more goals under Arsene Wenger than the tall Frenchman. But people tended to overlook his contributions, as he was unfortunately the scapegoat whenever things did not for right for Arsenal.
Olivier Giroud is a wonderful player in his own right, but is he really among the elite strikers in world football? Not really. And this is something that fans wrongly hold against him, for both club and country.
Over the last couple of years, the fans have warmed towards Giroud, as the Frenchman has proved to be a brilliant option to bring on from the bench. His late goal against Leicester City, which gave Arsenal the three points, only served to highlight his importance, as he made a habit of popping up to score right at the death.
His contributions may not be celebrated, but were always appreciated, as Arsenal fans slowly understood the importance of their French striker. But that option will no longer be available to Arsene Wenger anymore, as Giroud will make his way to Stamford Bridge very soon, clearing the path for Aubameyang to come to the Emirates.
As always, he did it for the greater good of Arsenal FC.
---