Former UEFA President Michel Platini arrested over 2022 World Cup corruption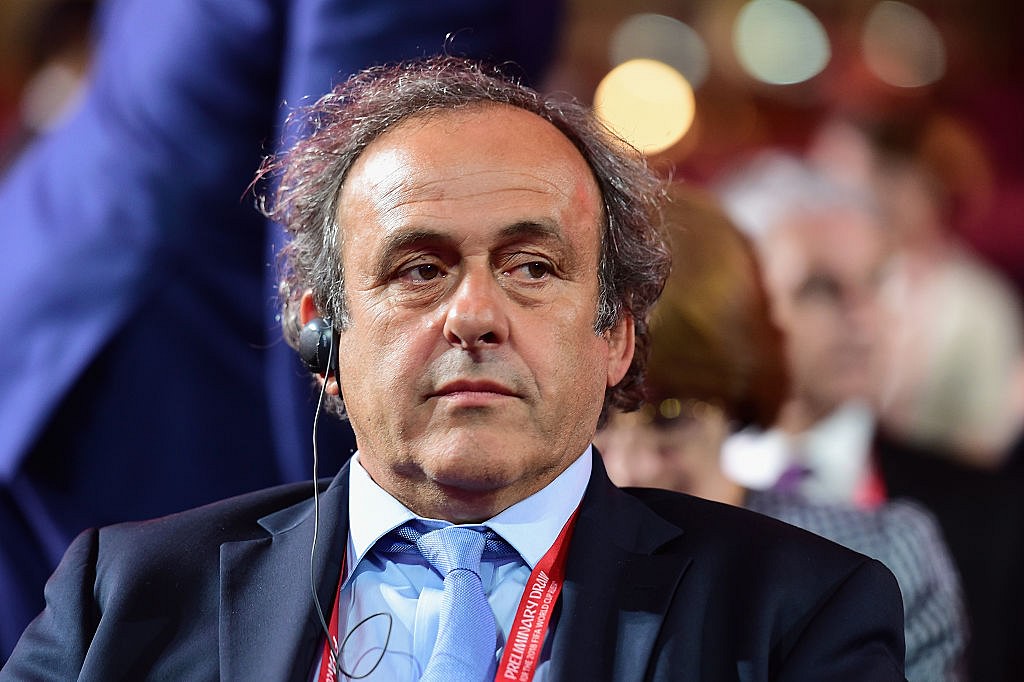 Former UEFA President Michel Platini arrested over 2022 World Cup corruption related to Qatar hosting the tournament.
Former France legend Michel Platini has been arrested over falsely awarding of the World Cup 2022 hosting rights to Qatar. The decision was later got controversial, as rigging of votes was speculated.
It led to several rounds of investigation and Michel Platini was alleged to be a part of it. The former French International was elected as the President of UEFA in 2007, up until 2015, but he was then banned by the FIFA Ethics Committee.
According to a report by the Mediapart, Platini was brought under the police custody on Tuesday, as a part of the investigation by the Anti-Corruption Office of the Judicial Police into the rigging of votes to award Qatar the upcoming World Cup.
Presently, the 63-year-old Platini is being held at a police station in Nanterres, a small suburb around the French Capital-Paris.
The number of issues have emerged, ever since Qatar been awarded to host the next World Cup in 2010. Concerns related to Human rights and homosexuality have been majorly cropped up.
The soaring summer heat in the country during the months of June-July was also a concern, which led to the tournament being shifted to the winter, a huge departure from tradition.
In 2014, Platini confessed holding a secret meeting with the disgraced football official Mohamed Bin Hammam, shortly before casting his vote for Qatar.
Since the mandate came out in favour of Qatar, around 16 have been struck-off, suspended or remained under investigation out of 24 members of executive committee of FIFA.
How twitter reacted
Of all those that have been either arrested, indicted etc., Michel Platini is the saddest and most depressing: he was a footballer, one of us. https://t.co/We7hUkY146

— Gary Lineker (@GaryLineker) June 18, 2019
Why did you take this long To arrest Platini? This guy has been fraud since his days as a player pic.twitter.com/dHf5y987RC

— Pini_Man* (@RNgeno4real) June 18, 2019
https://twitter.com/Sporf/status/1140906894271373312
Platini arrested over alleged corruption in awarding the 2022 World Cup. He and 13 others voted for Qatar. Wonder why? pic.twitter.com/kzYCiyc4wK

— Nick Harris (@sportingintel) June 18, 2019
https://twitter.com/Oddschanger/status/1140909286618521600
2014 and Platini tells me he had 'no regrets' about voting for Qatar to host the World Cup in 2022. https://t.co/8B6Nu13FbW pic.twitter.com/r8SB1DCmiP

— Dan Roan (@danroan) June 18, 2019
The best 'dog ate my homework' excuse someone at Uefa gave me in defence of Michel Platini was 'he never even owned a credit card'. He always was the playing version of Blatter.

— Samuel Luckhurst (@samuelluckhurst) June 18, 2019
FULL STORY: Former UEFA president Michel Platini arrested amid investigation into 2022 World Cuphttps://t.co/kkCV8uwx1a pic.twitter.com/XHzWOJUSPX

— Mirror Football (@MirrorFootball) June 18, 2019
Michel Platini been arrested for being corrupt he also did very little to address racism in Europe as well try to stop the dominance of premiers league ..you say you just like him.. i don't think so gary? pic.twitter.com/8hvc74jsGJ

— Big John Henry (@bigjohn4you) June 18, 2019
---