France vs Portugal- Preview, Head to Head and Predicted Lineups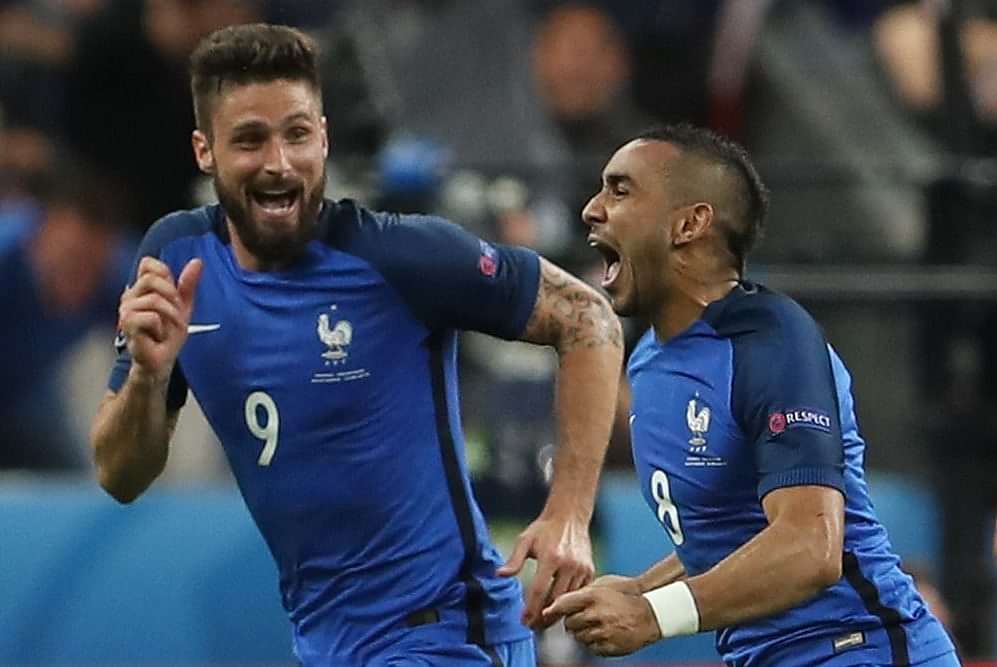 France vs Portugal( Preview)
Nothing compares to playing in front of your own fans. The passion, the fervour, the pride that a player feels when the entire stadium sings the national anthem with him and eggs him on to provide the supporters with a memory of a lifetime. And for the supporters, what greater moment than witnessing your team win a major international tournament in your lifetime, in your own backyard!
The French national team would be looking to send the entire nation in a frenzy by securing yet another home Euro Championship title (they have done it in 1984 and in 2000).
Portugal on the other hand would have memories from the 2004 Euro Championships, where a young Cristiano Ronaldo inspired them to reach the finals with great support from Figo, Deco and Heldor Postiga. Today, Cristiano Ronaldo has moved to the 'mentor' side of the table, but the expectation is still that he is the main man to take Portugal to this unfamiliar territory of winning an International football tournament. And with the powers at his disposal, he is sure to wield his magic wand (head and leg) once again!
Also Read-  France vs Portugal: 5 players to look out for!
All the hype before the game has been how Portugal don't deserve to be in the finals as they haven't played eye pleasing football until now! But Championships are not won by playing beautiful football, they are won through grit, determination, effectiveness and most importantly by grinding out results on your off days. And Portugal have managed to come through despite not gelling exceptionally well together. So, imagine if it all falls into place tonight?
France have been working well together. The defence has looked stout all thorugh the tournament, with Llrois too making some phenomenal saves. Payet and Pogba have enthralled everyone with their skillful display in midfield and Griezmann has tucked in all the balls that were meant to be in the back of the net. The fluid motion between the three dimensions of the starting XI has helped France play some beautiful music on the field.
Deschamps has already admitted to the fact that they are weary of Ronaldo's threat and would be preparing well in advance to counter that. If they can keep him in check, I don't see the likes of Nani and Renato Sanches competing against the experienced French defence.
But if the Ronaldo threat isn't handled well, France could find themselves staring down the barrel, as mere mortals aren't programmed to deal with an in form Ronaldo.
France vs Portugal (Head to Head) 
Portugal have won just 5 games in the 24 played between these two sides and haven't won a game since 1975. Also, France have won the last 10 encounters between these two sides
France XI– Lloris, Sagna, Koscielny, Umtiti, Evra, Pogba, Matuidi, Sissoko, Payet, Giroud, Griezmann
Portugal XI– Patricio, Soares, Pepe, Fonte, Guerriero, Pereira, Sanches, Mario, Nani, Silva, Ronaldo
---