France vs Romania- How the result could have been different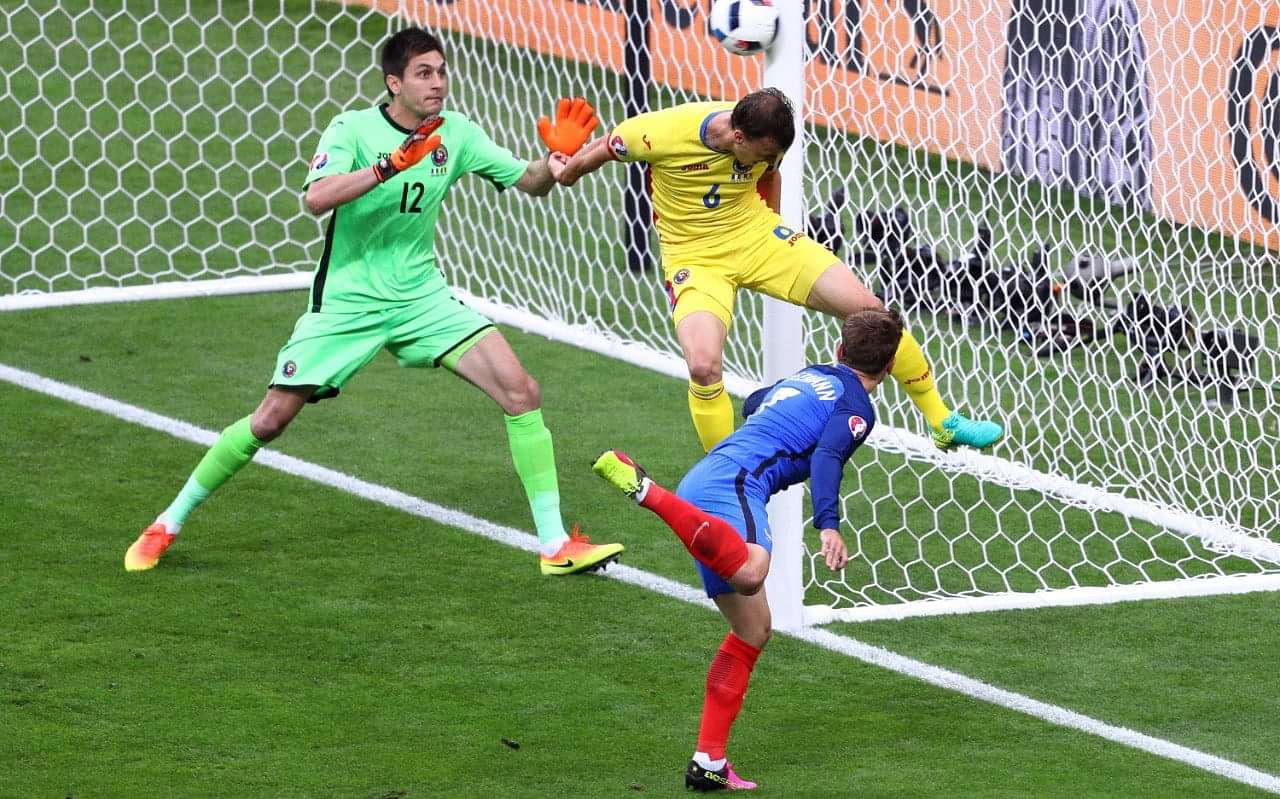 The European Championships kicked off with an entertaining game featuring France and Romania in a group A encounter. The game was tight until the end before a late Dimitri Payet strike won it for the hosts , a strike worthy of winning any game. It was ultimately heartbreak for Romania. Football is a game of 'what ifs' once the final whistle is blown, and here are a few analysis on how the result could have been different.
Hugo Lloris couldn't save in the 4th minute allowing Romania to take an early lead, as such the visitors had a good start who knows what could have happened had they taken the lead? They continue to frustrate the hosts throughout the first half and take a shock 1-0 lead into the second half. Romania score at the start of the second half from Stancu's volley and go on to defend just like they did in the first half, would've been quite an upset.
Antoine Griezmann didn't hit the post on his rebound and gave the hosts a deserved first half lead before doubling their superiority and Olivier Giroud added a third right at the end of the first half. 3-0 at HT, Giroud and Payet add the 4th and 5th respectively ,a comprehensive win for the hosts firmly affirming them as favourites to lift the trophy.
The game went on as it is until the Romanian Penalty and Hugo Lloris makes a save, no further attacks from the French and probably no introduction for Kingsley Coman and Anthony Martial. France hold on for a tight 1-0 win.
4.1-1 at the 88th minute and somehow the Romanian Goalkeeper acrobatically saved Payet's strike , a 1-         1 draw which seemed like a fair result until the end.
If you feel there are some other events that could have led to a huge change in the result of the game, do tell us in the comments section
---