Honkai Star Rail Luka introduced after leaks, check out abilities and more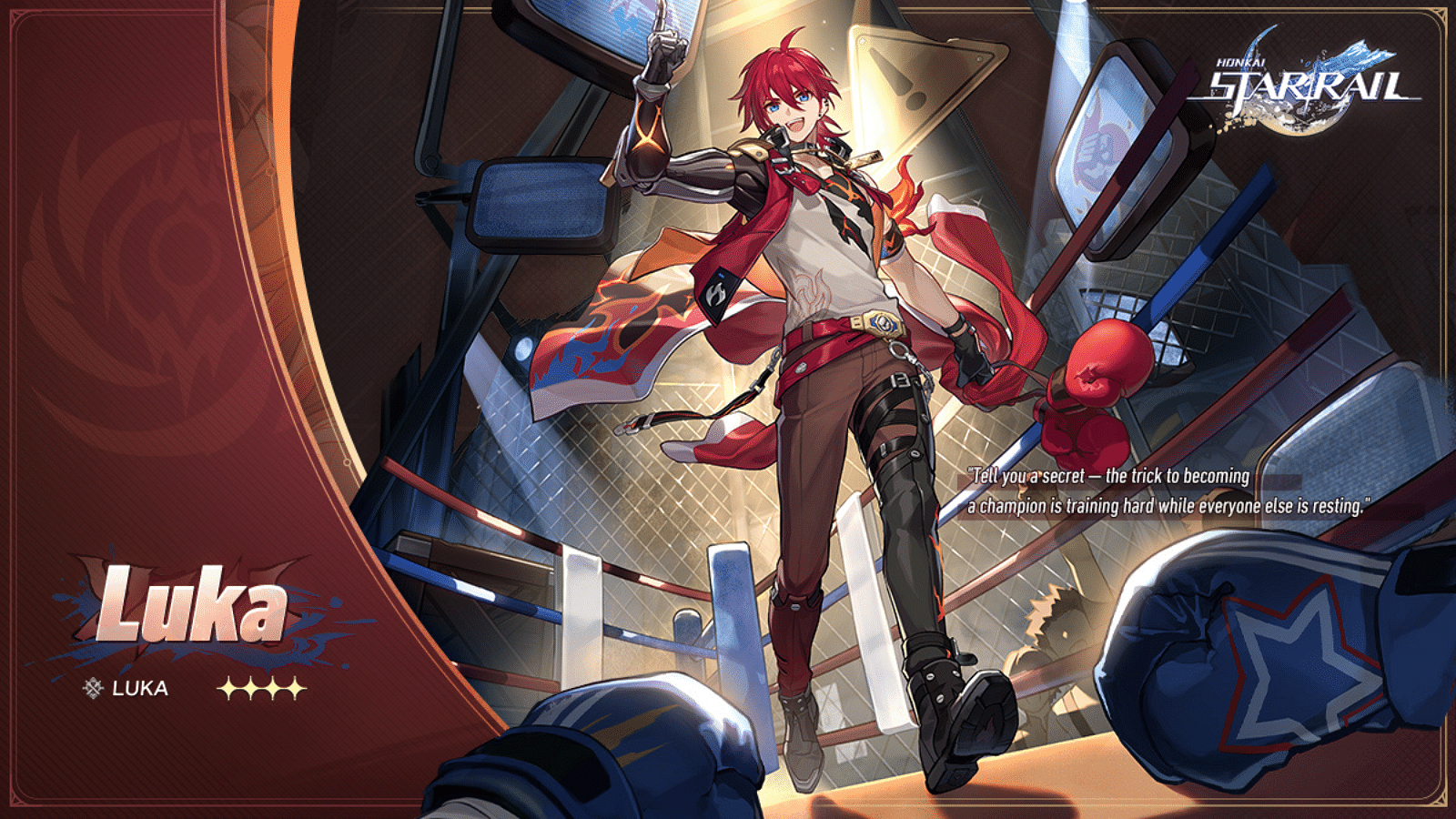 Honkai Star Rail has teased a new character named Luka for the upcoming updates. He is one of the few characters that haven't been showcased in the game and has players looking forward to his appearance.
Luka is going to be a four-star character belonging to the Physical Nihility unit. Before he was teased by HoYoverse, a few leaks surrounding him were already making rounds.
One of the most significant leaks was that he would be a part of the 1.2 banner update along with Kafka and Blade. Here is everything we know so far about Luca in Honkai Star Rail.
Honkai Star Rail Luka's abilities
Loading embed tweet https://twitter.com/merlin_impact/status/1656054240408641536?ref_src=twsrc%5Etfw
One of the most prominent leakers, going by the Twitter handle merlin_impact gave information about Luka's abilities in Honkai Star Rail. Here are all of his abilities and skills:
Ultimate: Gains 2 energy points, deals Physical DMG to a specific enemy, and increases its damage taken for 2 turns.
Talent: Gains energy points after using basic attacks or skills, and use them to perform an enhanced basic attack. Also, deal additional damage with "Rising Dragon Fist" if the target has "Fissure" status.
Hundred Crack Fist: Unleash Hundred Crack Fist 3 times, then uses "Rising Dragon Fist" on a specified enemy target.
Skill: Deals Physical DMG to a specific enemy and inflicts it with "Fissure" status for 2 rounds. "Fissure" causes the enemy to receive continuous Physical DMG.
Technique: Attacks a random enemy target and gains an energy point at the start of a battle.
(All the credits for the leaks are given to the leaker, they haven't been changed)
Who will be seen alongside Luka in Honkai Star Rail? 
If the rumors stand true, then a lot of new characters will be seen in the 1.2 version update. Players will be able to see two new characters along with him in the game. As leaked earlier, Luka will be sharing the banner with Kafka and Blade.
More leaks surrounding these three will be available in the coming weeks, potentially after the 1.1 banner update is successfully rolled out. Players who want to know all about the upcoming events, and updates in Honkai Star Rail can click here.
---