How to redeem Honkai Star Rail codes from website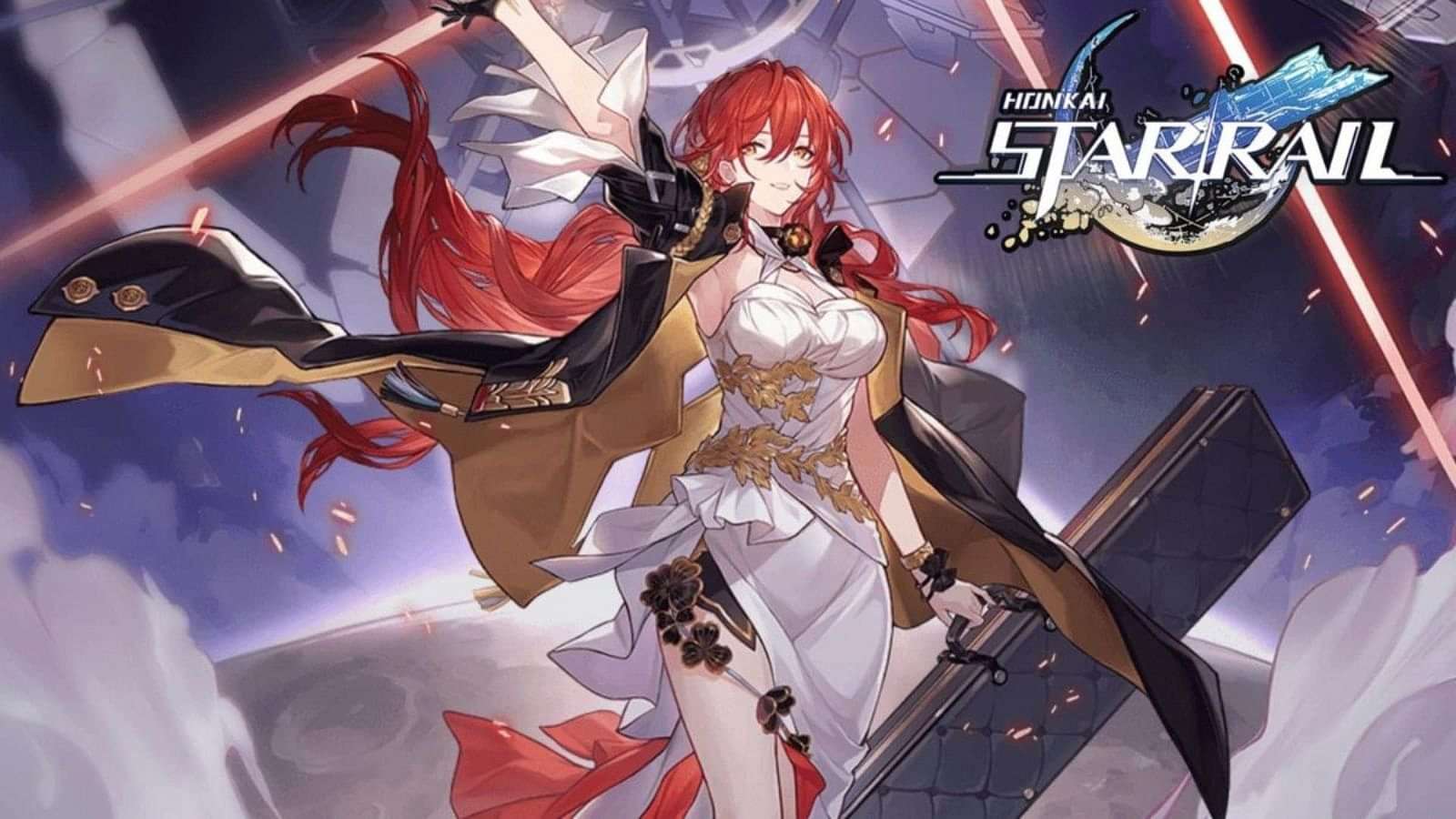 Honkai Star Rail codes are one of the easiest ways for people to get their hands on Stellar Jade, without spending real-life money. This article will help players understand how these Honkai Star Rail codes can be redeemed via the official website. 
HSR codes are updated very often and are an amazing way to get free rewards. Players just have to find the correct codes and redeem them from the website. The redeem codes get updated every six weeks, so players should make the most of every possible code they find.
For now, there are just two active redeem codes. Players can either use them on the official website, or they can redeem the codes from the in-game redemption option.
Here are all the active redeem codes and the website link from where the codes can be redeemed.
Honkai Star Rail codes website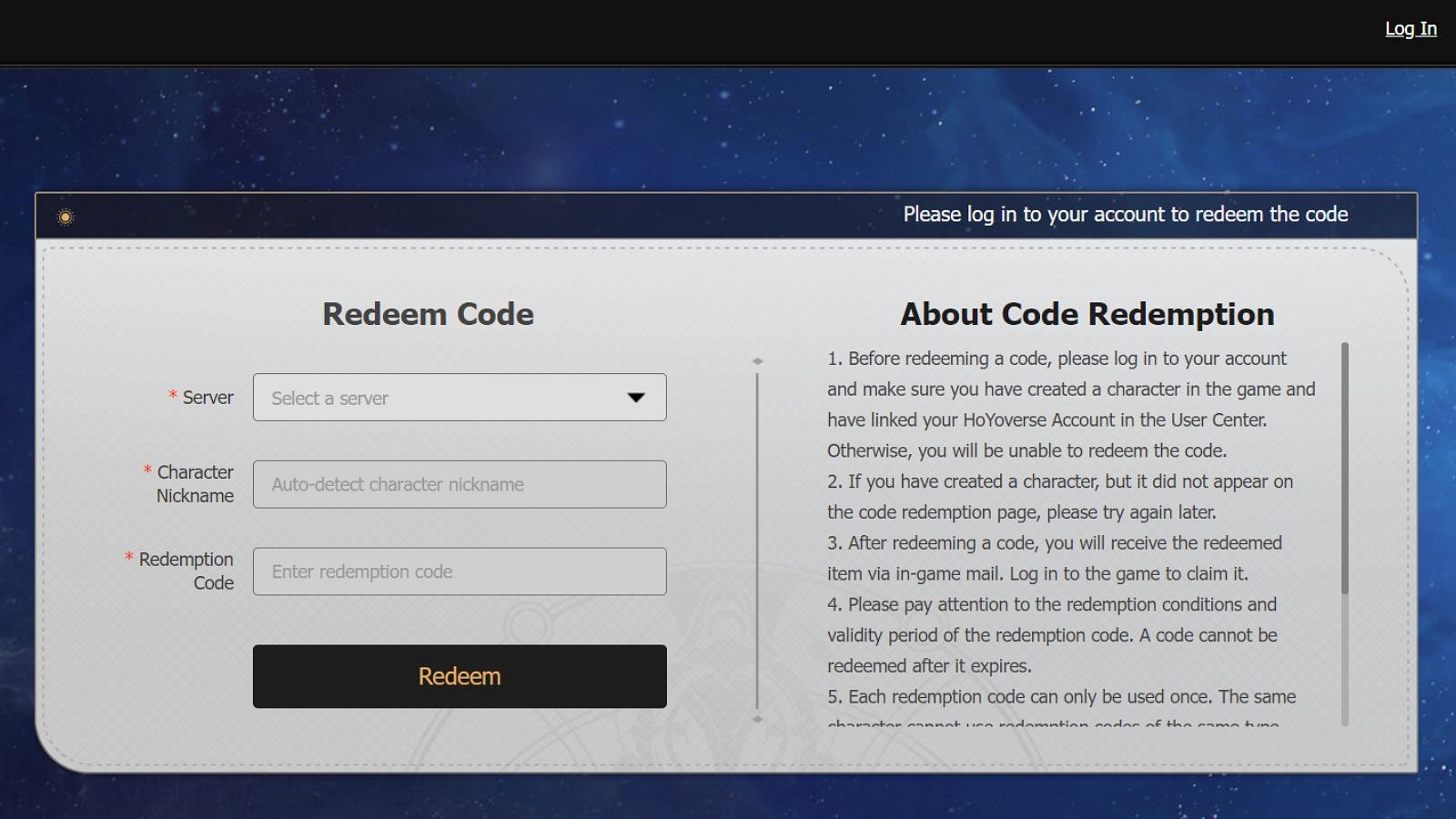 Currently, there are two ways to redeem active Honkai Star Rail codes. The first option is to use the website to do the same, and the second one is via the game. Here is how players can redeem codes from the website.
Players should visit the HoYoverse Honkai: Star Rail redemption site.
Players should then log in, click on the server they use, and Character Nickname.
The next step is to enter the active code and click redeem.
The rewards can be collected from the in-game mail.
Alternate method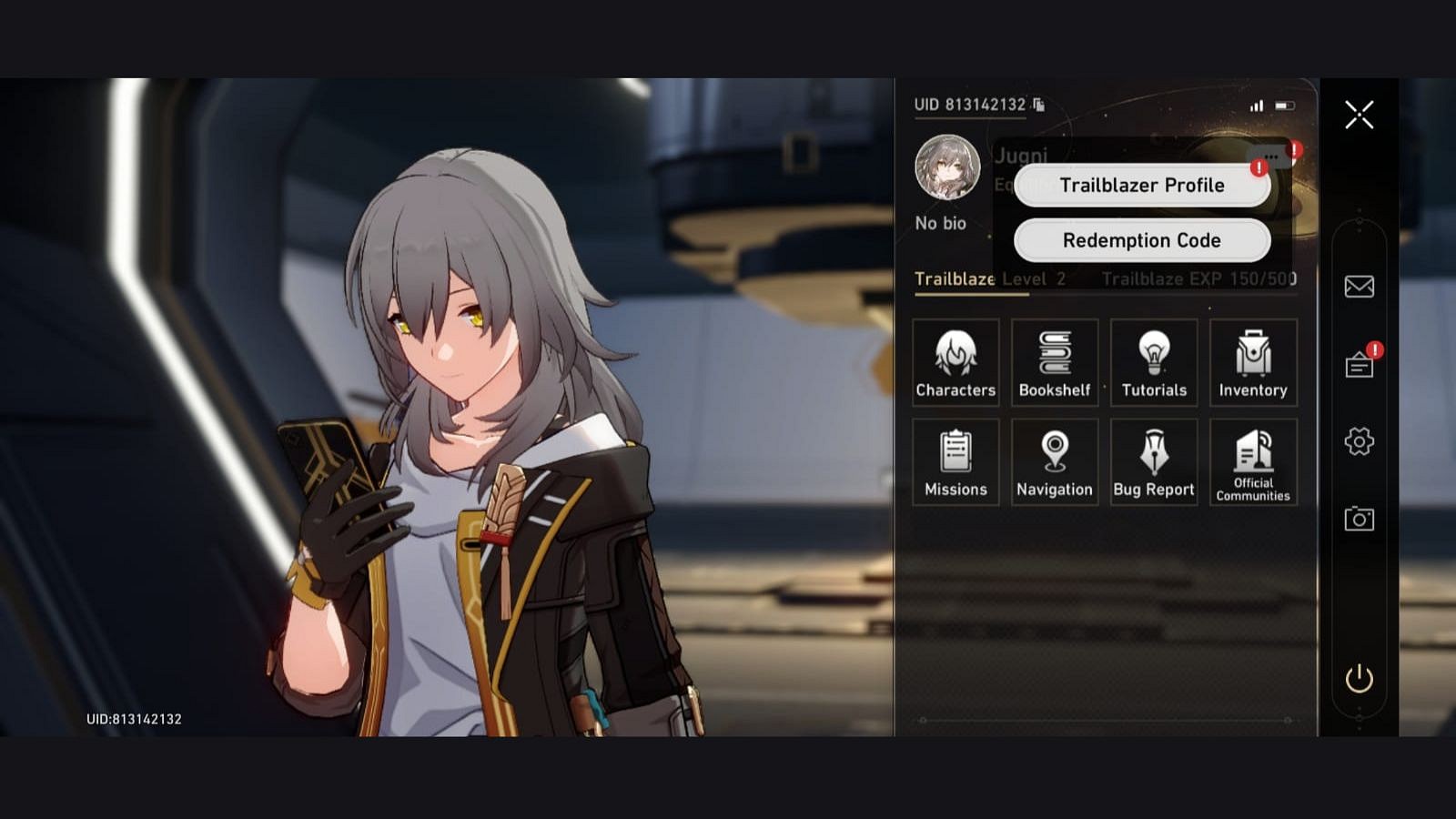 If players don't want to use the website, they can use the active codes in-game. Here are the steps players need to follow to redeem codes from the game.
Open the game
Click on the phone menu
Click on the three dots to the right of your character portrait
Proceed to the redemption code option
Enter your code and click on redeem
The rewards can be collected from the in-game mail.
Currently active redeem codes
For now, there are two active redeem codes that players can use to get various in-game rewards. Keep in mind that these codes can only be redeemed once per player.
STARRAILGIFT – 50 Stellar Jade, 10,000 Credits, 2 Traveler's Guides, 5 Bottled Sodas
HSRVER10JYTGHC – 50 Stellar Jade, 10,000 Credits
More redeem codes are added on the game's discord channel. Players can check it out for more codes. However, the codes guide will also be updated as soon as the codes are out. Be sure to check out the Honkai Star Rail page for the same.
---