GAN vs MGK Dream11 Prediction: Gara Altyn vs CKSA Sport Turkmenistan Best Dream 11 Team for Super Basketball League 2019-20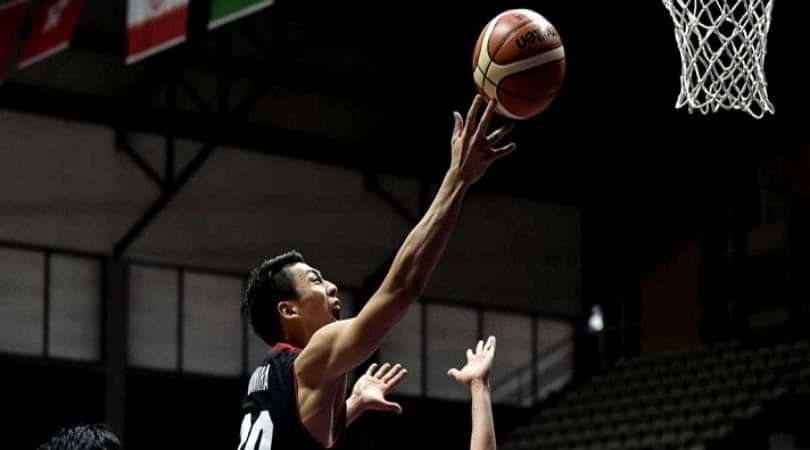 GAN vs MGK Dream11 Prediction: Eight placed Gara's winless spree set to be extended when they step out on the court today.
Contesting in a gruelling and tedious period with the side being handed over two games in as many days, Gara Altyn find themselves embroiled in an arduous predicament. The side's 80-69 defeat to Sport yesterday emoted towards the unit's inability to compete in such a rigorous period with the side widely touted to be pummelled to their second straight defeat come today.
It's not only down to the fact that they are enduring a chastening season with the side slumped in lowly 7 th place but the identity of their opponents on the day as well. In second placed CSKA, Gara Altyn have been handed over way too staunch and vigorous a test, a tie where they will end up playing little more than the role of pushovers.
Where Gara Altyn have been toyed around with to be decimated and left with just 3 wins in 11 outings, CSKA on the other hand have kept themselves persistently abreast in the fight for the title. The side's 85-66 win the also time around was its 12th in 13 encounters, a result fully vindictive of how emphatic and profound a season its been for them.
Probable Winner
A straightforward encounter, this will be a tie in which CSKA finds it extremely easy to maraud its way towards a win. This fixture is a complete mismatch, one where two sides on the opposing ends of the field square off against each other with their being no other winner in sight than CSKA.
Probable Playing 5
Gara Altyn
Azat, Batyr, Morozov, Shalar, Nikita.
CKSA
Timur, Arkhipov, Nikolay, Rustam, Merdan.
Pivotal Players
Gara Altyn – Morozov, Nikita.
CKSA – Timur, Arkhipov.
Best Shooter
Gara Altyn – Arazmammedov: 23 Points.
CKSA – Timur: 26 Points.
Best Ball Stealer
Gara Altyn – Azat.
CKSA – Merdan.
GAN vs MGK Dream11 Prediction
GAN vs MGK Dream11 Point Guard
The 26 points Timur Allanurov dropped for CSKA the last time around was a testament to the pulsating brand of basketball the side's point guard has fabricated for his side all across the course of the season. The player has not only controlled the centre of the court for the team but has also pulled off quick break points with his ability to turnover possession from defence to attack with ease.
GAN vs MGK Dream11 Shooting Guard
The only reason Gara found themselves maintain relevance in yesterday's encounter and take the game down to the fourth quarter was down to Muhammad Arazmammedov. The player top scored for his team with a staggering 23 point showing, one which saw his open the zone and send down triples from both outside the circle and right on its cusp.
Elsewhere, the one player represents our team from the visting unit as well with the radiant Nurmammet Akyev being embedded in our Dream 11 team.
GAN vs MGK Dream11 Small Forward
There could not have been a more pristine and finer pick for us for today's tie than Rustam Bekmuhammedov from CSKA for us. At a mere 4.5 credits and fresh off an 18 point display, the imperious small forward makes for exceptional value, a player who was always going to be a must have pick for us.
GAN vs MGK Dream11 Power Forward
The 11 points he shot inside the paint for his side yesterday see us move in for Gennady Moroz as our side's power forward for the impending tie. The player sent down floating jump points and jump points with efficient ease and a high conversion rate, one which saw him immerse us in a tenacious brand of basketball.
GAN vs MGK Dream11 Centre
He's going to be partnered up ith Shalar Khydyrov who came up with 10 points for his side in the same outing along with the robust Arslan Charyev who delivered a 10 point performance as well for his team. From CSKA on the other hand it was only befitting of us to opt for the effervescent Rustam Bagshiyev with the player registering 18 points in his last tie, a display which saw him shoot a hoard of spin and slams and reverse scoops.
Dream 11 Team
Timur, Arazmammedov, Akyev, Rustam, Gennady, Shalar, Arslan, Rustam.
Note: For Updated teams after the lineup announcement, join The SportsRush Premium on our mobile app.
Dream 11 Disclaimer
All our selections are based on in-depth and astute analysis of the players partaking in the match and a perusal of other reasoning. Please incorporate a slew of factors while crafting your own side with this article serving as a guide to the match and players.
---