Haas shed light over pit stop failure in Australia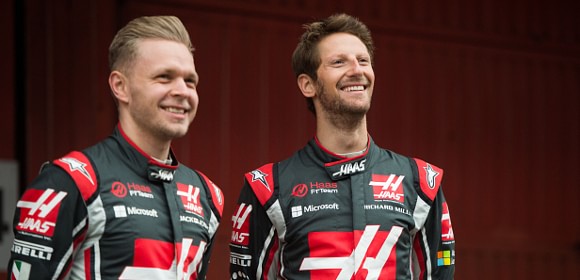 The Haas F1 Team would be devastated after what transpired in Australia on Sunday, as both Grosjean and Magnussen had to retire mid way through the race because of a double pit stop error.
Guenther Steiner, the Haas team principal revealed that a lack of pit stop practice and probably human error led to both drivers ending their race due to a loose wheel.
However, Steiner still labelled the errors as 'unbelievable', as the team had practiced tons of pit stops during winter testing, but ended up making a mistake when it mattered most.
"We had two failures on the pit stops – didn't tie the wheels on correctly – so we had to stop the cars," Steiner said.
"As much as you don't want to say it, it's racing. It happens even though it shouldn't.
"It's almost unbelievable to have this in one race, and on two cars, while running fourth and fifth. It's very disappointing."
The Haas car was extremely competitive during qualifying and looked on song during race day too before catastrophe struck.
Steiner has confirmed that the team is doing everything in its power to ensure that such mistakes don't happen in the future and that the pit team has been supported to the core, and is rearing to go in the Bahrain Grand Prix.
"The good thing we can take away from this is that the car is competitive," he said.
"We just need to get our heads up again, to get well prepared for Bahrain. We'll focus on that one and get our pit stops sorted out." he concluded.
The Bahrain Grand Prix is scheduled for the 8th of April, with qualifying to be held on the 7th. Haas would be hoping to emulate their Australian qualifying prowess during the Bahrain Qualifying session and raceday.
---