Heinrich Klassen to replace Steve Smith for Rajasthan Royals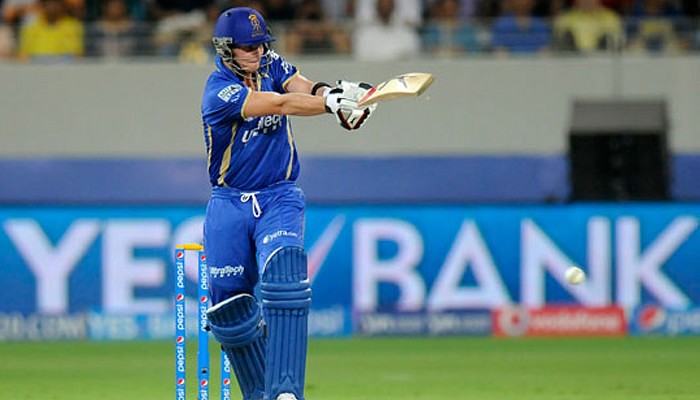 Australian Cricketer, Steve Smith has been banned for one year after admitting his involvement in ball tampering, for which he was sacked as Australian Captain for two years.
The problem doesn't end here as he will not be allowed to play the upcoming IPL season.
He was going to lead the Rajasthan Royals side but later on, the franchise sacked him as captain and named Ajinkya Rahane as the new captain.
To replace the batsman Smith, the franchise has decided to sign the South African wicket-keeper Heinrich Klaasen. The franchise has sent a request to BCCI to allow Klaasen as a replacement.
Rajasthan Royal's head of cricket, Zubin Bharucha admitted that the likes of Joe Root and Hashim Amla were considered but they do not want the same kind of players in the squad when Smith returns.
They have decided to go for Klaasen as he even provides a wicketkeeping option.
"Our aim was to get someone who can play spin well because we are pretty sure that spinners will have a big role to play during the IPL.
Klaasen is an amazing player of spin. And he has a vast array of shots, which tempted us to go for him. He plays the reverse sweep very well, something that will be quite useful in the IPL.
His strategy against them was just amazing. Smith will be back with us next year and we did not want to end up with two similar players. Our idea was to build the team keeping three years in mind. Even after Smith is back, Klaasen will be very useful for us,"  Bharucha told TOI.
Recently, Klaasen had an amazing time with the bat in the series against India. He looked fearless, dangerous and hit in every part of the ground. He was the only batsman to pick the Indian wrist spinners in the series.
When Klaasen was approached, he was surprised and immediately gave his nod to play in the IPL. However, Klaasen was picked in as a specialized batsman and the wicket-keeping duties will be taken care of by Sanju Samson and Jos Buttler.
---