Heroes And Zeroes from Arsenal vs Basel !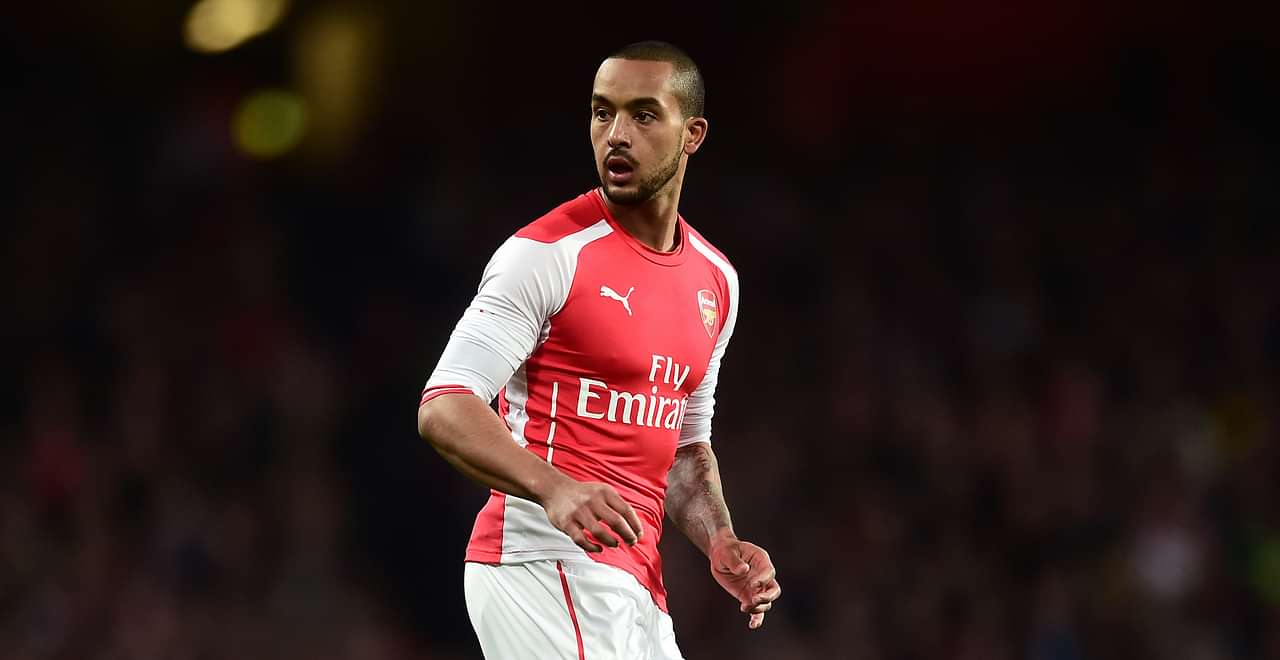 Arsenal beat Basel 2-0 in their second Champions League match of the campaign. Two first half Theo Walcott goals were enough to put the Swiss side away as Arsenal had plenty of chances to extend their lead. (Heroes and Zeroes from Arsenal vs Basel)
Alexis Sanchez was the provider for both Walcott goals but he could well have scored a few himself. Tomas Vaclik in the Basel goal was their player as he prevented this Arsenal side from running riot at the Emirates.
After a good point at PSG and now a good win at home, Arsenal have a great chance of qualifying from the group with the chance of topping the group also a real possibility. So here are the Heroes and Zeroes from Arsenal vs Basel !
HERO : Theo Walcott
Another match another goal for Theo Walcott !
His superb start to the season continues as he scored a first half brace to knock the fight out of a good Basel side. A rare headed goal for his first and then a trademark Walcott goal for the second earned him rapturous applause from the Emirates faithful.
Wenger said that a Theo Walcott with the crowd behind him is a different player and we are seeing that this season. After a tough end to last season, Walcott looks like a man possessed as he will hope to continue his rich vein of form.
With 5 goals already in all competitions, Theo will be looking to repay Arsene Wenger for sticking with him for so long by having what should be his best ever season at the club. He has made a good start, now it is all about consistency.
ZERO : Mesut Ozil
Not exactly a poor performance but Mesut will know that he could have played much better against the Swiss.
He missed a couple of golden opportunities to score while his passing was also off his usually lofty standards. After a sensational display against Chelsea in the weekend, Ozil would have been hoping to carry that sort of form in to the Champions League.
The fact that he still managed to create the most chances in match tells us a lot about the magical German ! (Heroes and Zeroes from Arsenal vs Basel)
HERO : Alexis Sanchez
How did Alexis not get on the score sheet ?
Other than putting the ball in the back of the net, Alexis Sanchez had a superb night against a suspect Basel defense. His constant running and pestering proved to be too much for the Basel defenders.
For someone who runs himself to the ground Sanchez also provides little moments of class and style that very few players in the world could pull off. Arsenal need to tie down their new number 7 to a long term contract pretty soon !
HERO : Santi Cazorla
Ooooooohhhh Santi Cazorla !
Santi Cazorla is one of the most criminally under rated footballers on the planet. His technique, vision and ability to run a game is up there with the best in the world. (Heroes and Zeroes from Arsenal vs Basel)
Against Basel he showed once again he is the heartbeat of this Arsenal side as he along with Granit Xhaka ran the show from the midfield. The Spanish wizard has been in great form this season and Arsenal will be hoping he stays injury free for the entire season.
To have Cazorla and Ozil running the midfield is a treat for Arsenal fans worldwide !
---