Igor Stimac: India's new boss urges players to improve on one crucial factor ahead of Kings Cup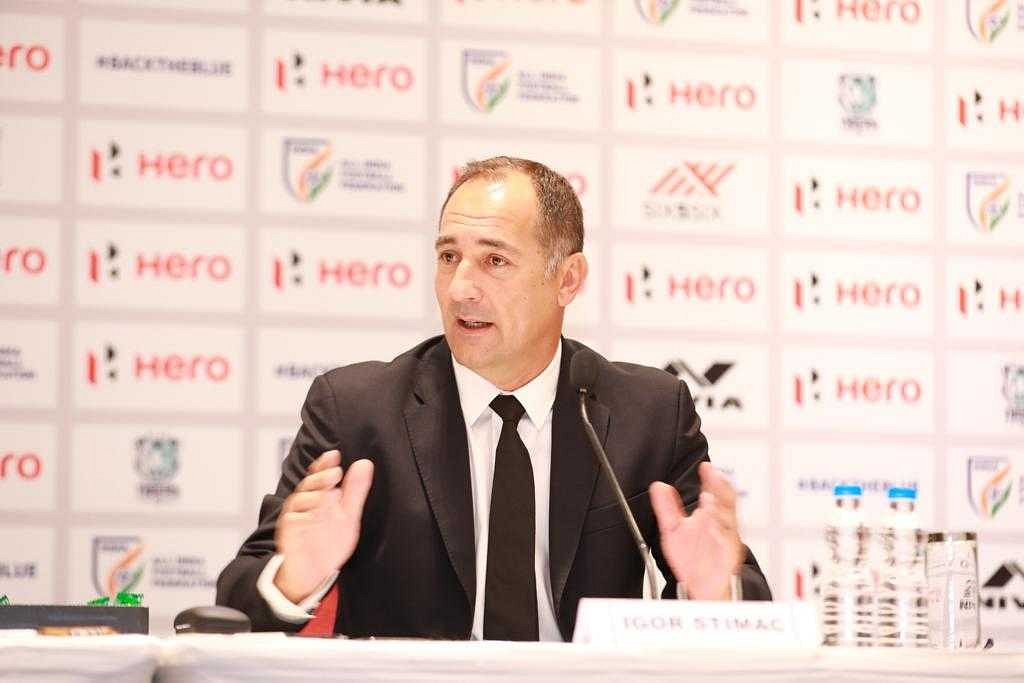 Igor Stimac has urged the players to improve on a crucial factor ahead of the Kings Cup. 
Few days into the training camp, Igor Stimac has already identified a major collective problem which has been a letdown. India's new boss has urged the players to improve on their 'concentration' in order to enhance the overall game.
The 51-year-old has said that the players are struggling to win second balls, which is an important aspect of games these days. As the game is played much faster these days, player's cannot shy away from winning those duels. He has counseled his side to burgeon on those two important components.
The Croat spoke in a press conference in New Delhi, where the Kings Cup training is set up. India, Thailand, Vietnam, and Curacao are the four teams who will be competing for this trophy in Thailand in two weeks. He wants his side to do better in the basic aspects of the game.
"I can tell you, from the research that I have done, I can see sometimes a lack of concentration during the games. There is a lack of tactical movement and knowledge and reaction on the second ball which is probably the most important ball in football today.
We were not good at it. We need to say that. They were conceding goals due to lack of concentration too many times. What is the reason, I don't know," he revealed.
He vowed that his team will work on that part to eclipse their game.
"Winning the second ball will be very important for us. To do that, we need to have concentrated players in the middle of the pitch. You need to have quick players with great agility and capacity.
Of course, the heart is very important. We need to have tigers and lions there together. So we are going to work on that."
There have been vocal criticisms on Stimac's predecessor, Stephen Constantine, who chose to stick with defensive methodology. Stimac had pointed out that he did the best with the resources he had, but he has affirmed to improve the team with a view of long-term basis.
"I have seen the way Mr. Constantine played. But his football was more adaptive to the type of players he had. That was the most effective way to play with those players.
"I would do my best to have more options. We have to see how we can transform from one option to other option. We cannot sit back and defend when we are a goal down. You need to transform into another system. We will be working on that.
"I will not promise you that good things will happen overnight. I see many talented players and they are ready to learn," he said.
The 51-year-old coach has said that qualification to the World Cup should be India's aim, but it will not happen overnight as he had already stated. He iterated that teamwork is the most crucial factor in making that dream a reality.
"Nobody can stop us dreaming about the World Cup. We are allowed to do so as long as our dream and belief get stronger. Apart from that, hard work and willingness to learn are the main things.
"Of course, there are problems with the leagues (ISL and I-League). But everything can be solved through communication. My job is not only to select players for the national and U23 team. I have discussed with Mr. Kushal Das (General Secretary, AIFF) that we need to visit the clubs and the managers. We must exchange ideas on improving football." he added.
---